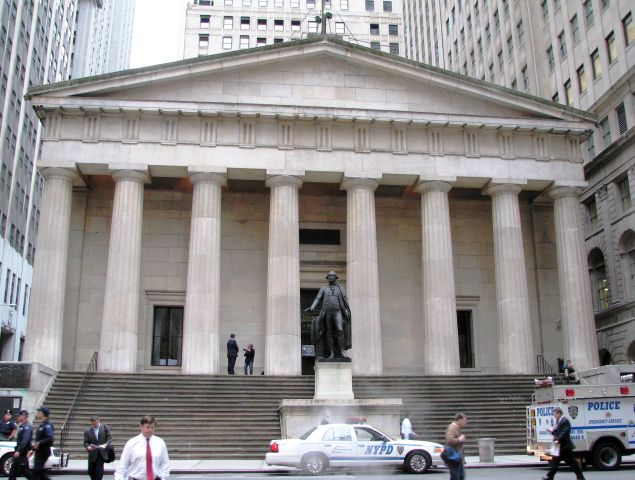 New York's Frieze Week is about to get a little more crowded with the addition of a brand new art fair that will fill the historic hall and rooms of Lower Manhattan's Federal Hall National Memorial Building.
The Portal Art Fair will take place May 4 through 10 (with a preview on May 3) and is being organized by the folks responsible for the highly popular—and anything but conventional—Governors Island Art Fair, which takes place each fall and is about to enter its ninth year. Now, 4heads Inc., an arts nonprofit, is partnering with the National Park Service to bring 40 artists to a Wall Street landmark, where they'll install site-specific installations and a wide-range of contemporary art projects across three floors and the first-floor rotunda.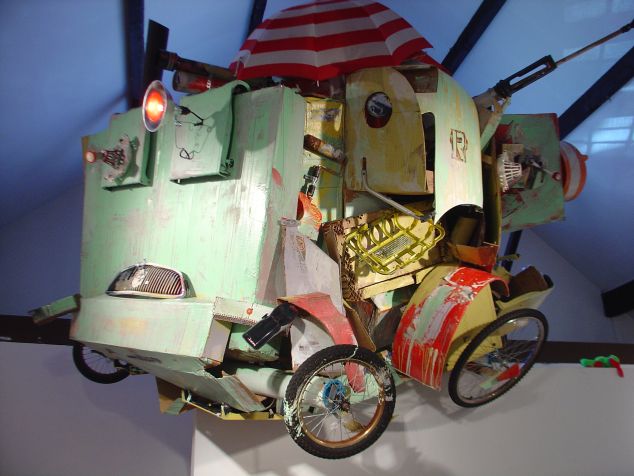 4heads co-founder Jack Robinson told the Observer that the group's plans for Portal first began last year, but securing the historic space proved to be a challenge. Initially, the group planned to launch Portal in conjunction with March's Armory Week, he said, but "it's already so over saturated with fairs. Frieze isn't though, it's still a secondary art week in New York, so we thought we'd have room to grow."
Among the 40 artists that will be participating in the inaugural edition of Portal are New York-based Hannah Hill, Dong Hee Lee, Will Kurtz and Alexandr Razin (his massive sculpture made of car parts was a highlight at last year's Governors Island fair), and French artist Laetitia Soulier. Mr. Robinson said that at least four artists who have completed residencies on Governors Island through 4heads artist-in-residence summer program will also be included.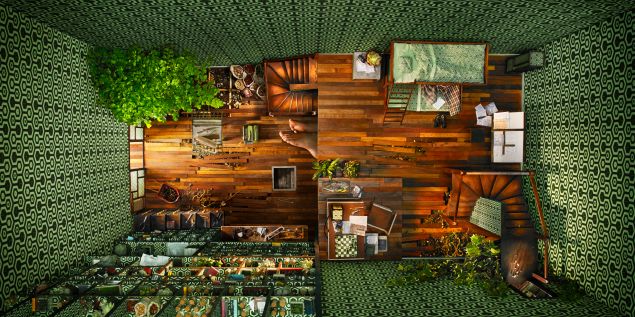 Unique from Frieze Week's other fairs, artists showing in Portal will have the opportunity to exhibit for free and there is no admission charge for the public.
"Our guiding vision is to level the playing field for emerging artists, providing them with the opportunity to showcase their work in spaces that highlight the significance of contemporary art within the context of history," said fellow 4heads co-founder Anthony Zito in a statement.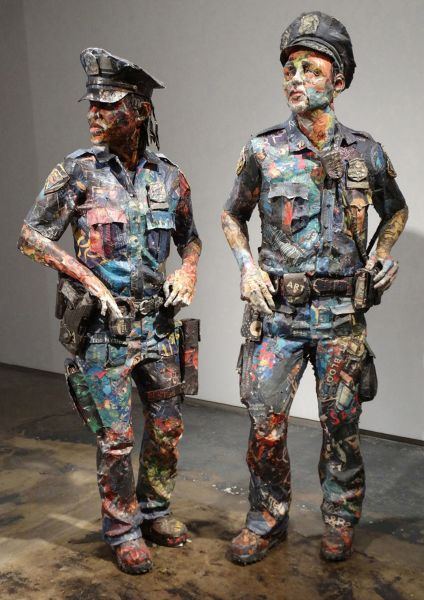 While the Federal Hall is no longer a functioning government building, it has a rich history in politics. Now a museum and memorial, it was built in 1842 to be a Customs House and housed the country's first Congress, Supreme Court and Exective Branch offices, according to the National Park Service. The building was also where George Washington was sworn in as the first President of the United States.
The National Park Service and 4heads will be working closely to select the remaining artists for the fair, and final selections will be made in April.