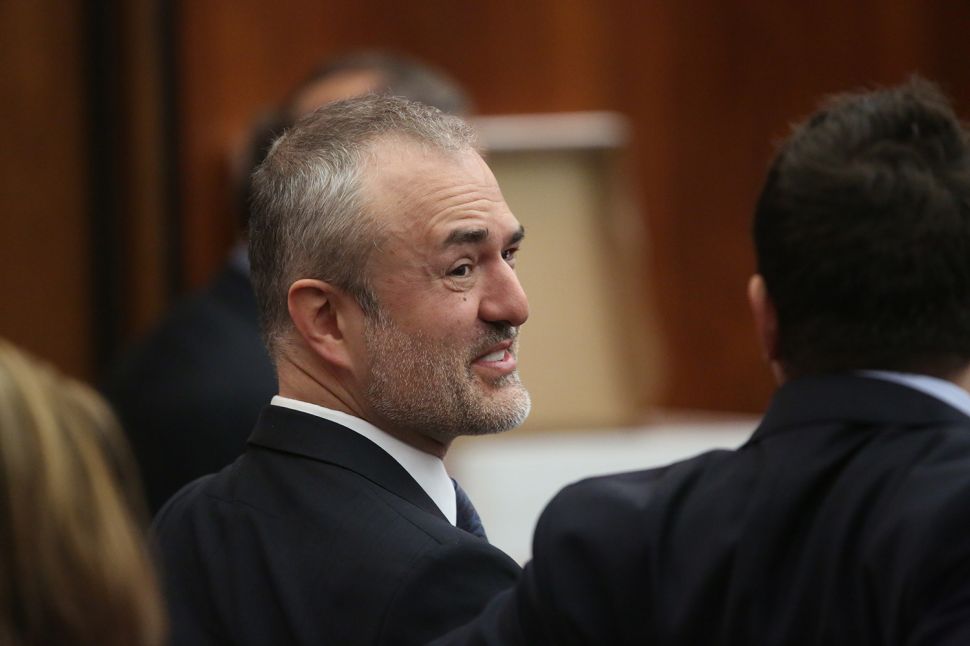 After a tumultuous trial in a Florida courtroom, Gawker owner Nick Denton is back to blogging. During the two-week long legal match against Hulk Hogan, Mr. Denton had to remain uncharacteristically quiet, confining his commentary to his testimony and prepared statements.
"The original story may not be your cup of tea, but if you want to understand what has been uncovered since, and what is at stake, here's the piece I just posted up on Gawker," Mr. Denton wrote in a mass email. "It's a relief to be able to speak freely."
Last Friday, a jury ruled in favor of Hulk Hogan in his lawsuit against Gawker, Mr. Denton, and former editor A.J. Daulerio over an edited video of the former pro-wrestler having sex with his former friend's then-wife, which the website posted in 2012. The jury awarded Mr. Hogan more than $140 million in damages—$40 million more than Mr. Hogan had asked for in his lawsuit.
Lawyers for Gawker claimed that the post was protected under the First Amendment. Mr. Hogan's side argued that posting the tape represented an invasion of wrestler's privacy.
"The enormous size of the verdict is chilling to Gawker Media and other publishers with a tabloid streak, but it is also a flag to higher courts that this case went wildly off the rails," Mr. Denton wrote in his blog post. "The plaintiff's lawyers, with the occasional assist from our witnesses, successfully painted Gawker as representative of an untrammeled internet that good and decent people should find frightening and distasteful. Emotion was permitted to trump the law, and key evidence and witnesses were kept from the jury."
In statements after the verdict  was announced but before the jury had decided on additional punitive damages on Monday, Mr. Denton had said that Gawker plans to appeal. Mr. Denton, in his blog post this evening, outlined what some of that appeal may look like.
"We have had our day in trial court, and we lost," he wrote. "We will have our day back in appeals court, and we will be vindicated."