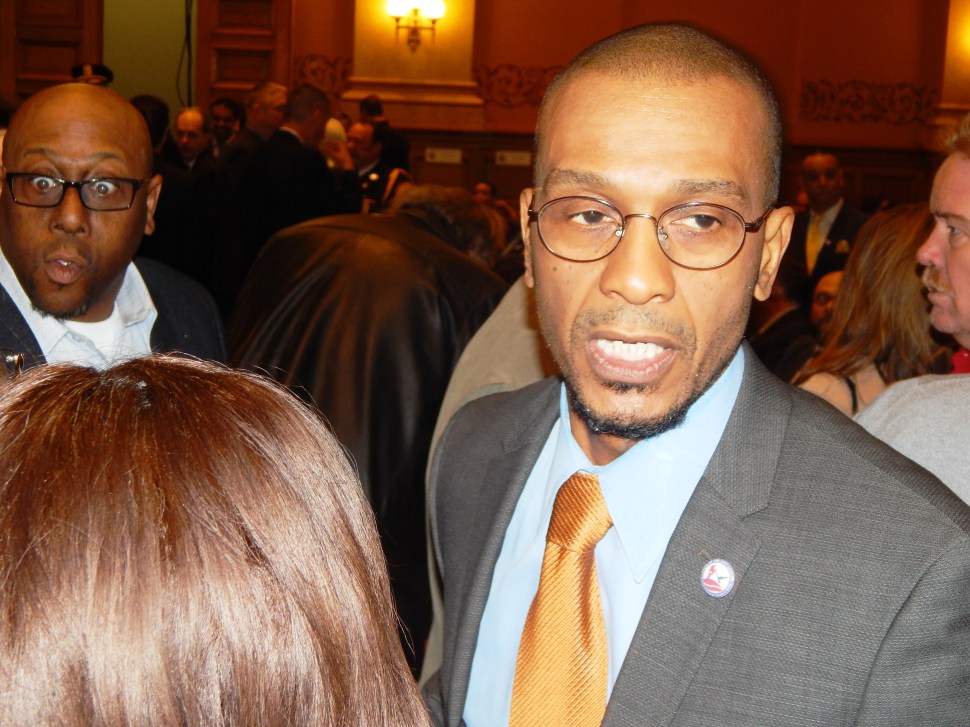 JERSEY CITY – A Democratic Party operative navigating city council chambers last night at the annual state of the city speech considered – when asked – the presidential candidacy of Republican billionaire tycoon Donald Trump.
From a Democratic Party standpoint, he did not draw a happy conclusion.
"Everyone I talk to who was passionately supportive of Obama in 2008 is voting for Trump this time," he said.
Maybe it's a play for business; an attempt at getting a narrative dangling out thee that Trump will make New Jersey more competitive in a general election so that Democrats will see fit to hire the operative. But he insisted it's true: Trump will generate voters in new places, as the candidate himself argues.
PolitickerNJ pushed back. What about independents and moderates? What about Latinos offended by the proposed wall? What about African Americans (and all Americans, for that matter) who will see – over and over – that clip in which Trump refuses to condemn white supremacist? What about women? What about moderate Republicans like former Governor Christie Todd Whitman?
And on and on.
"The friends I talk to are just fed up with government," the operative said. "They're ready for something new. I'm telling you, man, it's real."
Part of that group includes fatigued rank and file labor guys, sources say. PolitickerNJ chatted up a drunken labor leader on the chamber train who admitted to being enamored of former President Bill Clinton.
"My favorite president," the leader declared.
"But what about NAFTA [the North American Free Trade Agreement]?" PolitickerNJ inquired.
The leader went slack. "Yeah, that's true, he did strike a terrible anti-labor agreement," the leader said sadly, anticipating the coming brawl with workers to get them in line behind the Democratic ticket.
A third Democratic Party source told PolitickerNJ that if Trump gets the nomination, "Expect New Jersey to be competitive."