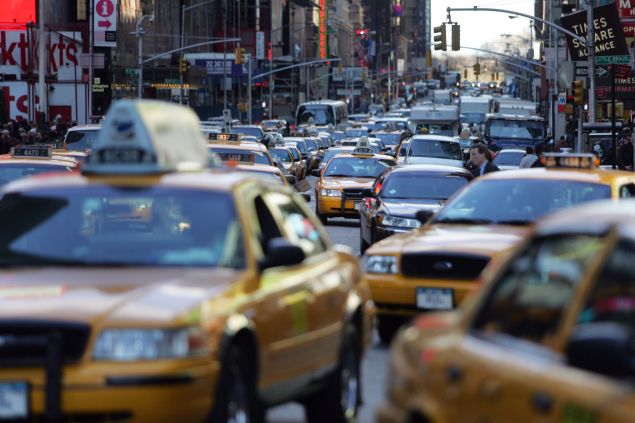 A new initiative aims to get cars off city streets this Earth Day.
New York City Council Member and Transportation Chair Ydanis Rodriguez announced at NYU this morning the launch of the first annual Car Free NYC, which will take place this April 22 with the goal of encouraging New Yorkers to leave their cars at home and take public transportation, ride a bike, or walk instead.
"Single occupancy car usage is one of the least efficient ways of getting around," said Mr. Rodriguez, who was joined by fellow public officials and transportation advocates. "Here in New York, it is a contributor to traffic, harmful emissions, deaths and injuries."
As part of this effort, three areas of the city will shut down to car traffic—the streets surrounding Washington Square Park, Broadway between Union Square and the Flatiron Building, and four blocks on Wadsworth Avenue in Washington Heights, a part of Mr. Rodriguez's district.
Transportation organizations will also be working to encourage participation. Citi Bike will be offering one free ride to anyone who signs up on the day, and New York Water Taxi will be offering free, full-day access passes to riders presenting an NYC Municipal ID.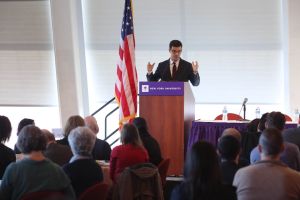 Though the main goal of the effort is to reduce car usage, Mr. Rodriguez acknowledged that residents living in "transit deserts"—neighborhoods in Southeast Queens or the North Bronx that are cut off from much of the city's public transportation—don't currently have much of a choice but to own and drive cars. He hopes the car free effort will also spur discussion on the need for more sustainable transportation infrastructure in these areas.
Council Member Elizabeth Crowley, from the 30th district in Queens, represents neighborhoods including Middle Village, Maspeth and Glendale. Most of her district has extremely limited transit options, but she said she will still ask her constituents to participate in the pledge, recognizing the need to reduce the city's carbon footprint.
New York is following the lead of European cities like Paris, which held its first Car Free Day last September, completely banning cars in about 30 percent of the city. Pollution levels were tracked throughout the day, and Parisians saw dramatic reductions in both nitrogen dioxide and noise pollution.
According to Nilda Mesa, Director of the Mayor's Office for Sustainability, the transportation sector accounts for around 25 percent of total greenhouse gas emissions in the U.S.. Mr. Rodriguez cited a study that the city conducted in 2014 that revealed gas burning vehicles contribute to a quarter of all greenhouse gas emissions in New York.
Mr. Rodriguez wants the initiative to be the beginning of a larger effort against car reliance, and ultimately a more environmentally friendly city.
"We have a responsibility to our environment, to our residents and to ourselves to have a frank conversation about the inefficiencies of car use," he said.
Correction: The original version of this story omitted that New York Water Taxi will be offering free, full-day access passes specifically to riders presenting an NYC Municipal ID.