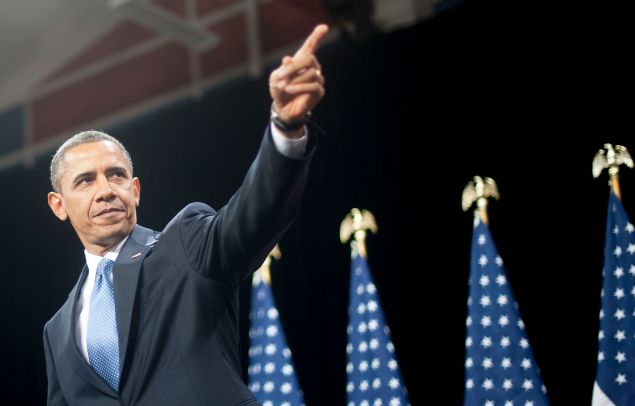 Mayor Bill de Blasio of New York, Mayor Eric Garcetti of Los Angeles and Mayor William Bell of Birmingham held a press powwow today in support of President Barack Obama's controversial executive orders on immigration—which the Supreme Court will hear arguments on next month.
The three mayors announced an amicus brief in support of the president's unilateral action to create a pathway to U.S. citizenship for some five million foreign nationals residing in the country. Almost 120 city and county leaders have signed onto the brief, as has the U.S. Conference of Mayors, which represents more than 1,400 cities nationwide.
In a conference call with reporters, the three mayors argued that cities, even those in states which have opposed the orders, have a special understanding of the need for the executive order to survive and succeed.
"We are at the front line. We're where immigrant families need our help and are part of the fabric of our communities," said Mr. de Blasio, estimating that the executive order could provide legal status to 220,000 of the half-million undocumented immigrants living in New York City. "They cannot access the services that the rest of us take for granted."
Mr. de Blasio's pro-immigration Cities for Action group has already filed briefs in support of the president in the United States v. Texas case at the level of the U.S. District Court and the U.S. Court of Appeals—which didn't stop jurists from issuing and then upholding injunctions to prevent the executive actions from going forward. But Mr. Garcetti asserted that it was important for liberal leaders to make a statement in support of Mr. Obama's policies.
"The voice of America is a pro-America, pro-immigrant voice," he said, alluding vaguely to the fiercely anti-immigration rhetoric of GOP presidential front-runner Donald Trump. "Walls don't just exist on borders, they exist in our cities."
When Mr. Bell was able to join the call after some technical difficulties, he recalled the historic campaigns of Dr. Martin Luther King Jr. to end legal segregation in the Alabama capital.
"We see this as a modern-day civil rights, human rights issue," he said, blaming Congress for refusing to pass some kind of legalization program, and leaving localities struggling to cope with the problem without federal help. "Without federal action they have left states and municipalities to deal with this issue on their own."
Most expect a ruling from over the summer. Because of the death of Justice Antonin Scalia last year, there are only eight justices currently on the Supreme Court, and a four-four split would leave the lower court's injunction in place.
Mr. de Blasio admitted no Republican elected officials had signed on to the amicus brief, which he attributed to an unwillingness to "engage" with a statement endorsing one of Mr. Obama's policies.
Disclosure: Donald Trump is the father-in-law of Jared Kushner, the publisher of Observer Media.