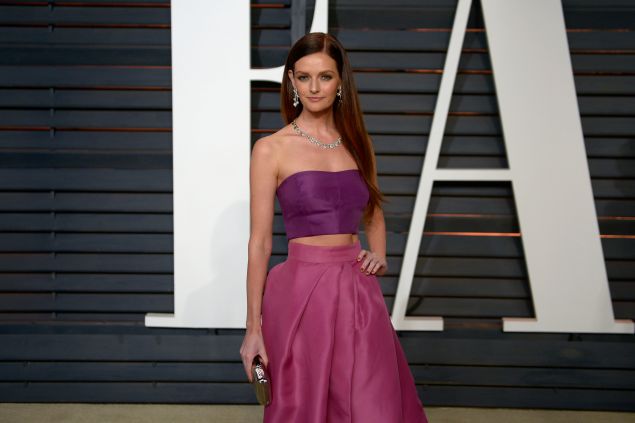 It's off to the West Coast for one heiress.
Lydia Hearst has officially sold her two-bedroom, two-bathroom condo at the Sheffield, for which she paid $1.52 million for in 2008, at the age of 23.
While the 1,104-square-foot pad at 322 West 57th Street looks like quite the nice starter home for the rest of us, perhaps things are different when you're the heiress to William Randolph Hearst's publishing empire.
She sure has upgraded—the socialite and model-slash-actress-slash-blogger (it goes on) recently purchased an $11 million eight-bedroom home in Los Feliz with her fiancé, Nerdist CEO Chris Hardwick.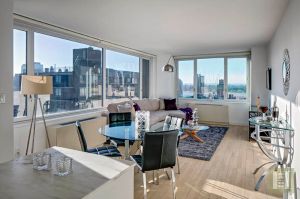 They'll definitely have more room in the 8,240-square-foot Rossetti Residence. It might not be of quite the same stature as her great-grandfather William Randolph Hearst's former 60,645-square-foot castle in San Simeon, but you've got to start somewhere. Besides, if she's truly a Hearst, she'll be of the mindset that castles are better built than bought.
Her 57th Street condo sold to The Wendy Rowinsky Revocable Trust for $2.45 million—the new owners must be rather fond of the area, since per public record, it looks like they are moving from just a few blocks over at the CitySpire condo at 150 West 56th Street.
Mr. Hardwick previously confirmed to the Observer via Twitter that the apartment the Sheffield was staged, and all of Ms. Hearst's more antique furniture and preferred décor had been moved out and, for the most part, shipped off the Los Angeles to furnish their new Los Feliz home. Sadly, the listing photos for the apartment are of the staged product, and thus explain why there is a surplus of purple along with black leather chairs.
Ms. Hearst listed the apartment with Halstead broker Brian Lewis for $2.3 million in November, and it went into contract just 33 days later, so the new owners must have been quite taken with aforementioned staging, especially since they paid a tad over ask–or, maybe they're just really big fans of the Hearsts.
Per the listing, the home has an open kitchen, a "dramatic" living room with west and south views, and "bountiful designer closet space."
"I have my fair share of clothes," Ms. Hearst told the Observer in 2011 when she first bought the apartment. Sadly, we think it's doubtful that any new owner could hope to fill the closet as well as Ms. Hearst, but there's no harm is trying.
There is one thing that Ms. Hearst will miss about the condo–its location.
"You have Central Park, and it sort of feels like the real Manhattan, at least the way Manhattan looks in the movies," Ms. Hearst told the Observer in 2011 of her love for 57th Street. "And, of course, it's right next-door to the Hearst Corporation."
So while her new Los Feliz mansion might have her former condo beat in terms of square footage, it doesn't have the considerable amenity of seeing one's name atop a building just next door.