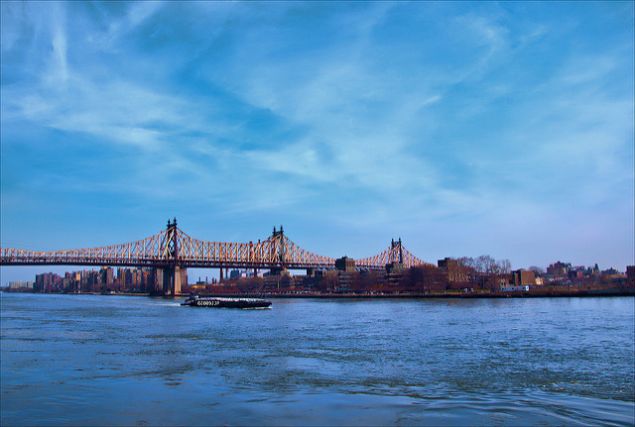 As predicted, Hornblower Cruises, a San Francisco-based concern, has been awarded the contract to provide the city-run ferry service and the East River Ferry, according to Crain's. The service, which will include five routes and is expected to launch next year, will be a pricey proposition for the city with rides on the new routes being "subsidized to the tune of $6.60 per trip."
The de Blasio administration celebrated reaching a deal with the City Council on its affordable housing plan this week, but how will it work without 421-a, one of the key tax breaks it was intended to work in tandem with? The New York Times asks. "Without the tax break, known as 421-a, New York City may have to spend more to subsidize affordable housing, or risk allowing Mr. de Blasio's housing target to go unmet."
Real estate scions don't always follow in the family footsteps (see: Robert Durst). To wit: Josh Milstein, grandson of Milstein Properties founder Seymour Milstein, is launching an app called Mommy Nearest, which provides family-friendly dining recommendations, according to Crain's. Stranger still is the fact that Milstein petit fils is only 24. Of course, it helps to be a scion: "Backed by 'several million' dollars from friends and family, Milstein is building Mommy Nearest into a national network with 15 employees in four offices around the country."
Gothamist opines that the new rendering of 2 Penn Plaza, as redesigned by Bjarke Ingels, is 65 percent less "soulless" than the last one.
Grand chess master William J. Lombardy will most likely finally be evicted from his Stuyvesant Town apartment after a prolonged eviction battle, which The New York Times notes has not been unlike his style for winning chess matches—he draws them out.
If you've always wanted a West Village townhouse with a direct passageway to the carriage horse out back, you can pick up the one that investment exec. Lawrence Clark is selling for $24.5 million, according to The Wall Street Journal.
But for just a little more you can get an entire Italian village delivered vacant, according to The New York Times, which is going for just $44.6 million. "The price includes the entire village, with remains of its medieval castle; a palatial 18th-century villa of 7,000 square meters, or about 75,000 square feet; streets of terraced workers' houses and piazzas; and a church with a bell tower. There are also partially restored stables, an olive mill and former workshops, as well as extensive underground cellars." Forget buying a three-bedroom condo at One57!