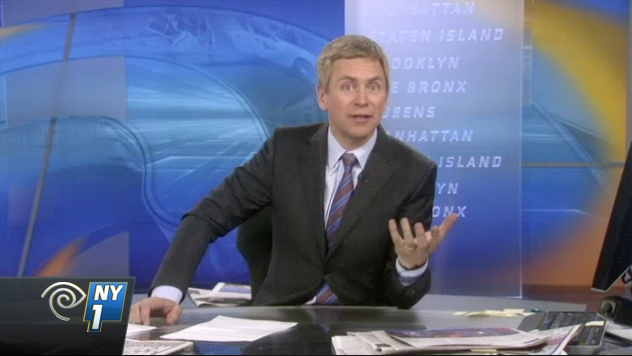 Pat Kiernan just wants Facebook to verify him. At the end of this morning's "In the Papers" segment, the NY1 anchor and New York institution directly addressed the social network, imploring the company to verify him so that he can use the new Facebook Live video feature.
"This story is all about the new Facebook Live feature, which has been catching on with some broadcasters who are using this as an alternate way to reach their audience," Mr. Kiernan said, holding up a New York Times story about how Facebook's Live video efforts are catching on with media companies.
"Can I say something? Is anybody at Facebook watching?" Mr. Kiernan said to the camera. "You have to be verified on Facebook to use this. I would like to use this. I would like to embrace this new feature. And I put in my Facebook verification application. And you ignored it. Just verify me. Please. I'm legitimate. I'm here every morning. I want to work with you."
After WCBS anchor Mary Calvi showed Mr. Kiernan how Facebook Live works last month, he followed Facebook's verification instructions so that he could use the feature as a "public figure," Mr. Kiernan told the Observer.
"And then nothing happened," he explained in an email. "So I was kind of annoyed this morning when I read the Times article about the interesting uses for Facebook Live. Neither Periscope nor Meetkat has won me over—so I'd like to give the Facebook version a run."
The Observer also reached out to Facebook for comment and will update this post if we hear back.
This post has been updated to include Mr. Kiernan's response.