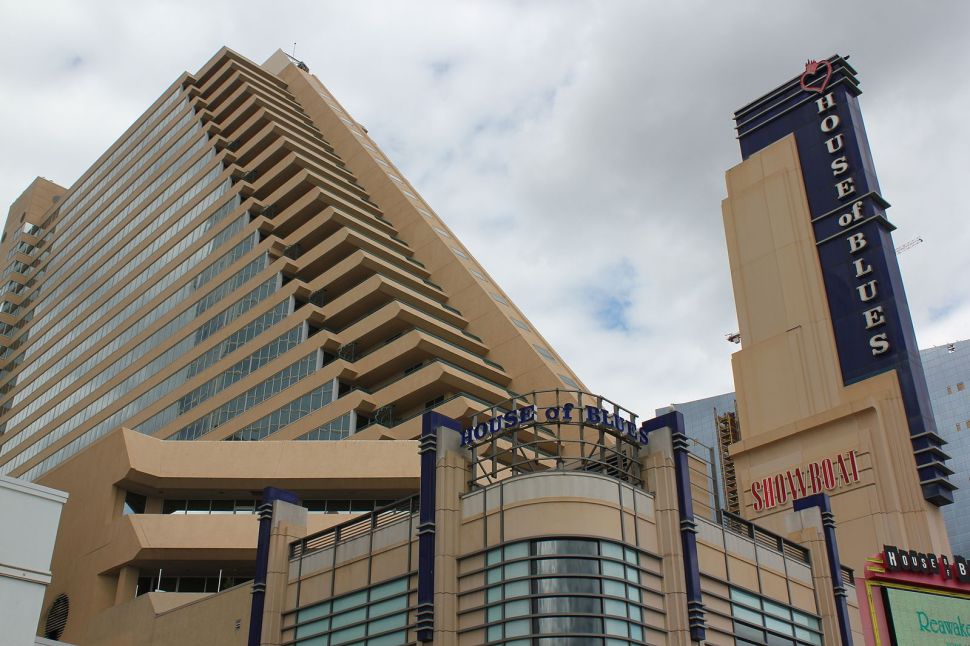 It's Tuesday in New Jersey, and it's never too early to take a look at this year's top primary races. Meanwhile, if one lawmaker has his way, legislators will soon be packing heat.
Quote of the Day: "Now is not the time to strip up to $400 million from the budget in the hopes that this tax cut will magically pay for itself," – Sheila Reynertson, of New Jersey Policy Perspective, opposing a proposed cut in the state estate tax.
Seven June 7th Primary Races to Watch in NJ
On June 7, New Jersey residents will finally get to cast ballots for the 2016 presidential contest that has been captivating the nation. On that same day, anyone who turns out to the polls will also have the opportunity to cast ballots for other contested races.Though there are some local races to watch, this year, Congressional races will be the primary focus on June 7 with a number of incumbents currently facing challenges from newcomers in their same party.
Alyana Alfaro, PolitickerNJ Read more
Bergen Senator Seeks Gun Carry Permits for Judges and Legislators
Veteran Senator Gerald Cardinale (R-39) wants New Jersey to allow legislators, as well as judges at the superior and municipal court levels, to obtain permits to carry handguns provided they complete at least eight hours of firearm safety training.
Max Pizarro, PolitickerNJ Read more
Assemblyman Bucco Clashes With Estate Tax Critic in Assembly Budget
Assemblyman Anthony Bucco (R-25) countered arguments from left-wing advocacy group New Jersey Policy Perspective in committee Monday, calling their arguments distorted after a representative from the group contradicted the Republican caucus' consistent claim that wealthy residents are filing out of the state because of its estate tax. Governor Chris Christie emphasized the cuts in his budget address last month, citing "tax fairness."
JT Aregood, PolitickerNJ Read more
Guardian Asks for Assembly Support for PILOT Bill
Atlantic City Mayor Don Guardian spoke at Monday's meeting of the Assembly Budget Committee in Trenton to voice his opposition to the state takeover effort. The Assembly will be the determining factor now that the takeover package from Senate President Steve Sweeney (D-3) has cleared the Senate. Assembly Speaker Vince Prieto (D-32) has said that he objects to allowing the state broad powers in altering collective bargaining agreements and may not put the bill to a vote.
JT Aregood, PolitickerNJ Read more
Monmouth Poll: 53% Say Senate Should Give Garland a Hearing
The American public feels that a president's Supreme Court nominations should be taken up by the U.S. Senate no matter when they occur, according to the latest Monmouth University Poll. Specifically, two-thirds say that Pres. Obama's recent nomination deserves a hearing and 3-in-4 Americans think Senate Republicans are playing politics by refusing to consider to it.
Politicker Staff, PolitickerNJ Read more
Campos Discusses New Role as LUPEPAC President
Patricia Campos Medina is the new president of LUPEPAC, a non-partisan political action committee dedicated to increasing the participation of Latinas in elected office in New Jersey. While Campos is a long-time member of LUPEPAC, she was elected into her leadership role on Friday March 18.
Alyana Alfaro, PolitickerNJ Read more
Wimberly Calls for Additional School Funding in Paterson
Responding to impassioned testimony from a dozen Paterson residents on that city's underfunded public schools, Assemblyman Benjie Wimberly (D-5) called for changes to the 2017 state budget during the Assembly Budget Committee's hearing Monday. Paterson lost 119 city jobs in 2015, and stands to lose an additional 115 this year. Those losses, Wimberly said, will be felt in city schools that have already gone underfunded by $280 million since he took office in 2012.
JT Aregood, PolitickerNJ Read more
Now is Time to Act on Water Infrastructure in New Jersey
The drinking water contamination crisis in Flint, Michigan should serve as a wakeup call in New Jersey that we have neglected our water infrastructure for far too long. While our state has a history of being proactive in regards to protecting our water supply, our long-term lack of investment in our aging water delivery infrastructure and deteriorating supply systems present serious risks to the safety of our drinking water.
John McKeon, PolitickerNJ Read more
Looming Flood of Independent Spending Creates Need for Legislative Changes
A staggering $80 million to $100 million is likely to be spent this year by special interest groups operating independently of candidates and parties.
Jeff Brindle, PolitickerNJ Read more
Arango Bothered by Trump's Normalization Sign-Off on Cuba
Jose Arango and Bob Menendez clashed hard in the 1980s, each offering a different vision for Cuban American populations and others in Hudson County: the former fastened to then-Republican Gov. Thomas Kean, the latter framing for all to see in City Hall a portrait of then-Democratic Senator Bill Bradley.
Max Pizarro, PolitickerNJ Read more
Will Chris Christie be at Sweet 16? 'If Donald Trump will let him'
When one of Chris Christie's teams is in a big game, the New Jersey Governor finds a way to be there. From Dallas Cowboys playoff games to Mets World Series action, Christie is a visible fanatic of his teams.
Joe Giglio, NJ.com Read more
Which N.J. Republican was snubbed by Chamber of Commerce?
The U.S. Chamber of Commerce feted five of the six New Jersey House Republicans for supporting the business lobby's positions on issues such as funding transportation, eliminating the tax on multimillion-dollar estates, and renewing the Export-Import Bank.
The Auditor, NJ.com Read more
The Record: Transparency first
Sen. Paul Sarlo is concerned about what he calls "nosy-bodies." We are more concerned about transparency. And a bill Sarlo introduced early this year would greatly limit the public's access to police videotapes. This is a misguided idea.
The Record Read more
Mayor: AC govt to shut down for 3 weeks
Atlantic City's mayor says the resort town's dismal finances will force a weeks-long shutdown of all nonessential government services staring early next month.
Associated Press Read more
Guardian, Resorts CEO at panel discussion on North Jersey casinos
Mayor Don Guardian, Atlantic City NAACP President Betty Lewis, Resorts CEO Mark Giannantonio, Assemblyman Raj Mukherji, 33rd Legislative District and Jim Kirkos,CEO, Meadowlands Chamber of Commerce are discussing the potential for North Jersey casinos at a panel Monday night.
Press of Atlantic City Read more
BPU Head Explains Pinelands Pipeline Decision
Another new natural-gas pipeline will be built through a portion of the Pinelands, a project advocates said will ensure resilient and redundant service to most customers of New Jersey Natural Gas.
Tom Johnson, NJSpotlight Read more