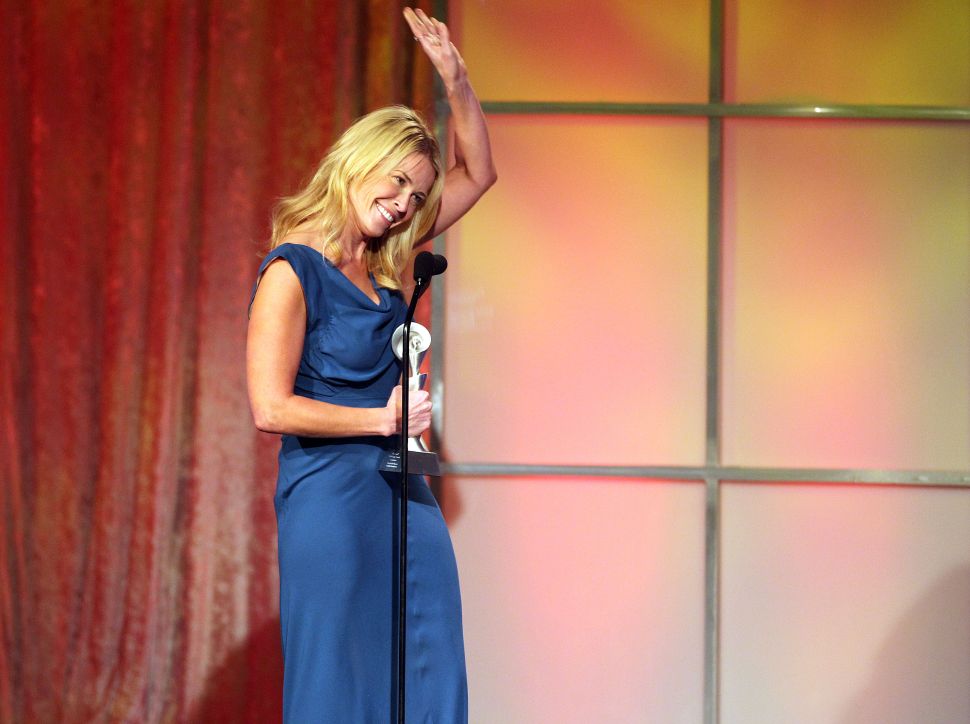 If your political leanings fall to the left, you're not very likely to like Jeff Foxworthy, and, sadly, if they fall to the right but you live in a state that always votes Democratic, you may not get many chances to see him.
Mr. Foxworthy rose to fame in the 1990s with material that began with "You might be a redneck if…" So this slant may not be surprising, yet even an everyman comedy megastar like Jerry Seinfeld—famous for jokes about inoffensive topics like seedless watermelons and seat belts—is strongly favored by left-leaning areas, according to a new analysis by Evan Soltas, an economics student at Princeton and contributor to Vox and Bloomberg View. He recently published his findings in this chart on Twitter:
"It's really amazing, when I went through the data, just how extreme political sorting is," Mr. Soltas told the Observer in a phone call.
Here's a quick explanation of what you're looking at above: the chart shows how strongly interest in a given comedian skews in states based on their political preferences. The longer the blue line, the more interest in a comedian correlates with political leanings. A long line means that political preference in a state corresponds with a much sharper increase in interest for a given comedian. The grey lines show degrees of uncertainty. The chart is silent on how popular a comedian is overall.
"The underlying impulse in making it was that we hear a lot about comedy being political, and the idea that what you find funny is so heavily influenced by what your underlying beliefs are," he said. This proved true often enough to be interesting. Lots more people dig Trevor Noah in states that vote Democrat than in states that vote Republican. Very conservative comics barely register search interest in New York and California.
Meanwhile, Robin Williams brings everyone together. Mr. Soltas found no particular skew, politically, for Mrs. Doubtfire. Interest in the departed comedian held fairly steady from state to state (the comics with very short blue lines are the ones with the weakest associations to politics).
SEE ALSO: Brooklyn's jury of funny, ten years running.
Mr. Soltas used state level search data available through Google Trends. In other words, it doesn't get any closer to the individual audience member than the state they live in. He assessed each state's leanings using the Cook Partisan Voting Index.
This was not academic research, but an analysis that Mr. Soltas did out of curiosity, following a conversation with some friends about comedy and politics. He also noted that there are definitely comics whose audiences tend to be indicated by other demographic indicators, like race, ethnicity or religion (he mentioned George Lopez and Woody Allen, for example), but "Those are not the majority," he told us.
As much as people in comedy might like to believe that funny is funny, no matter the content, it seems that what you believe strongly predicts what stand-up you'll like (though some audiences have been known to get confused).
Another way to say this is, you might be a redneck if you like Dennis Miller, but if you like Larry the Cable Guy? Yeah, probably.