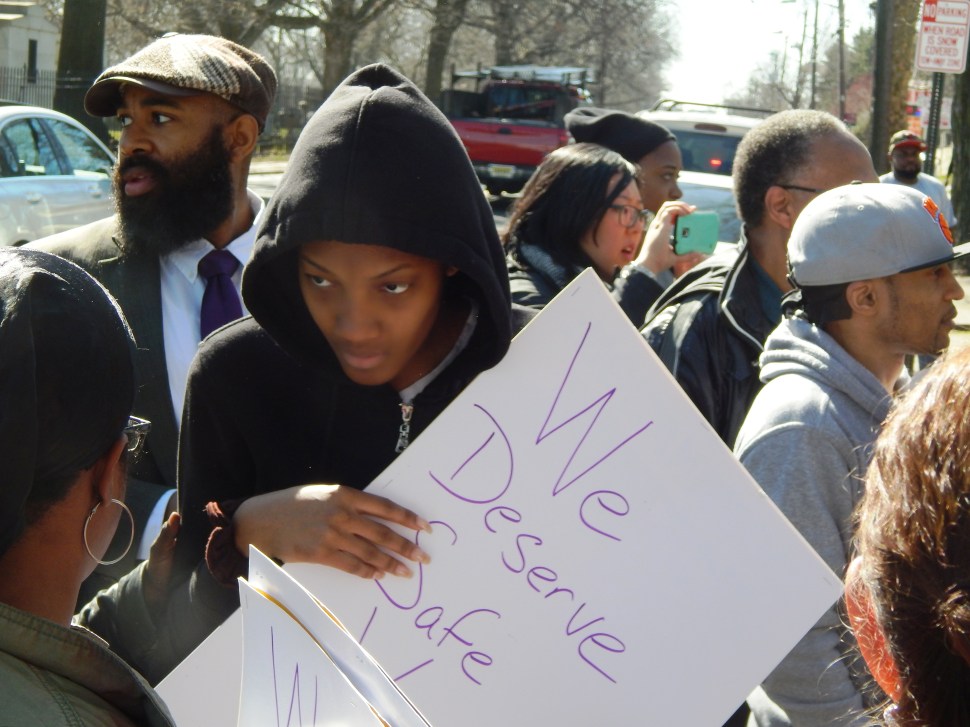 HILLSIDE – Labor and community leaders and elected officials banged on the big wooden door at the offices of PrimeFlight today after an OSHA investigation at Newark International Airport uncovered numerous hazardous working conditions propagated by the United Airlines subcontractor.
Following the failed attempt by the group led by 32BJ State Director Kevin Brown at making contact, a figure emerged from the building from a back door and summoned a police officer, who told the protesters to clear the area.
PolitickerNJ asked the man if he had a statement from PrimeFlight and received a look of irritation in response as the man went back inside. His appearance lasted about as long as the infamous Patterson-Gimlin footage of a man in a Bigfoot costume.
OSHA's proposed citations included:
·         Potential exposure to blood borne pathogens
·          PrimeFlight fails to provide lift trucks with protections to keep workers from falling to the concrete below, a hazard OSHA says is "likely to cause death or serious physical harm to employees."
·         In addition, OSHA noted safety problems with the vans used to transport workers, including doors that jam shut or open while driving, missing seatbelts and steering problems.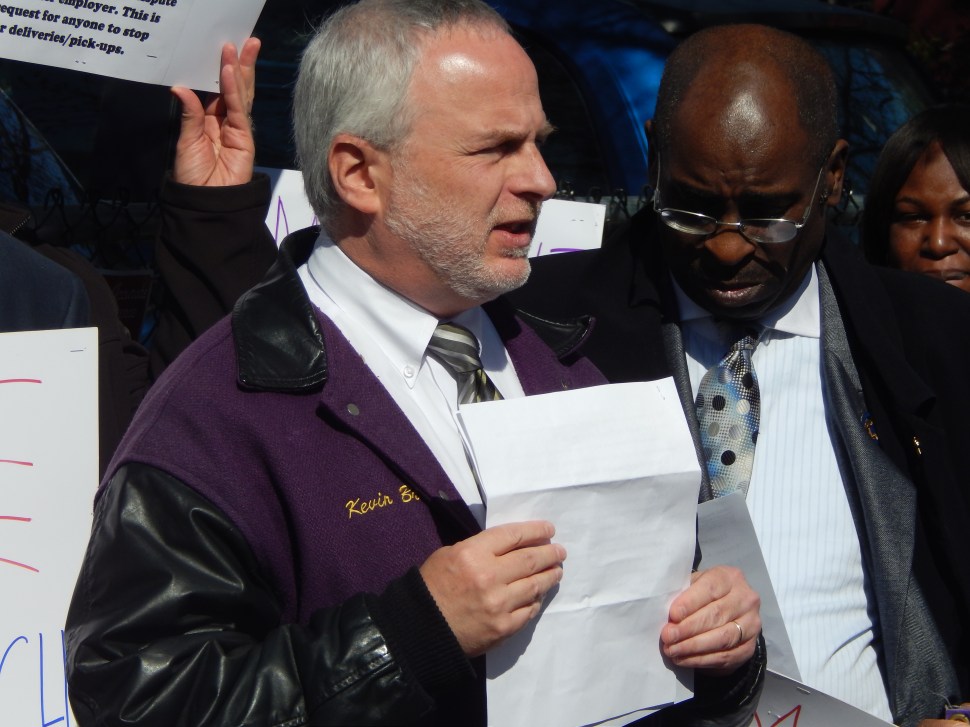 Brown, Senator Ray Lesniak (D-20), Assemblywoman Annette Quijano (D-20), and Assemblyman Jamel Holley (D-20) and local clergy joined workers at PrimeFlight's offices this morning to demand the company provide safe working conditions at Newark Airport. They also called on the company to turn over its safety logs to PrimeFlight employees so they can make sure all the worker injuries have been properly recorded.
"PrimeFlight Newark airport workers who clean United Airlines planes shouldn't have to endure unsafe working conditions," said Lesniak.  "OSHA's investigation should serve as a wake-up call to United Airlines that it needs to hire responsible contractors."
A Nashville-based company with 4,500 employees at 49 airports across the U.S. and Caribbean, most of PrimeFlight's workers in Newark are cabin cleaners.
"Nearly all of the proposed citations concerned violations deemed 'serious' by OSHA investigators," said Brown. "This is unacceptable. PrimeFlight is raking in profits while its employees are facing dangerous and in some cases life-threatening conditions here in New Jersey. PrimeFlight has a legal and moral responsibility to ensure the safety of its employees."
OSHA's proposed citations for PrimeFlight at Newark Airport include a fine of $30,000.  Elected officials and clergy are asking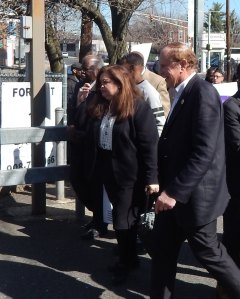 PrimeFlight officials to respond to these charges and sit down with them and PrimeFlight employees to work toward remedies.
According to Desiree Taylor, 32BJ spokeswoman, this week OSHA also proposed at least six citations against PrimeFlight Aviation Services at LaGuardia airport as well, where the company provides cabin cleaning, baggage handling and wheelchair attendant services to JetBlue. The citations include serious violations, including workers not being provided with the training or necessary vaccinations they need to handle the blood, feces and possible blood borne pathogens they encounter on the job. While OSHA has yet to announce the final amount of fines against PrimeFlight at LaGuardia Airport, workers have now raised similar health and safety concerns at three airports – EWR, LGA and PHL— where PrimeFlight provides services to airlines.
*About 32BJ: With 155,000 members in 11 states–including more than 10,000 in New Jersey–32BJ SEIU is the largest property services union in the country.