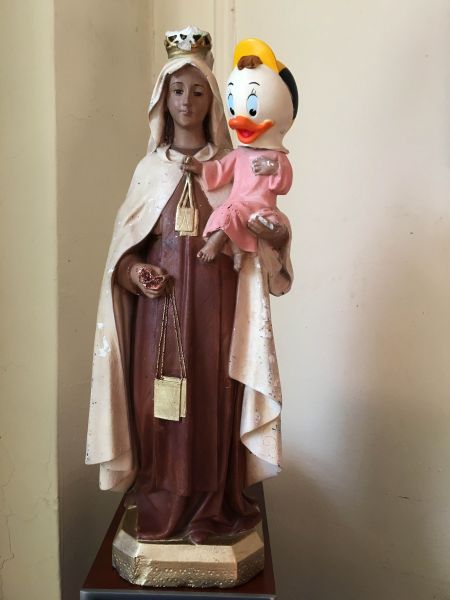 Since the Spring/Break Art Show's first edition five years ago, the fair has proven itself a hot spot for discovering promising young artists during New York's Armory Arts Week. But this year, a different generation of artists will be making their art world debut, and they're neither young nor emerging—in fact, some of their names may already be quite familiar.
The curator-led fair is known for its decidedly DIY aesthetic and alternative business model wherein curators select and present artists rather than galleries. Now, three exhibitions within the fair will bring together for the first time a disparate but intertwining group of artists and filmmakers, such as indie film darlings Tom DiCillo and Jim Jarmusch who will both show their non-filmic artworks to the public for the first time.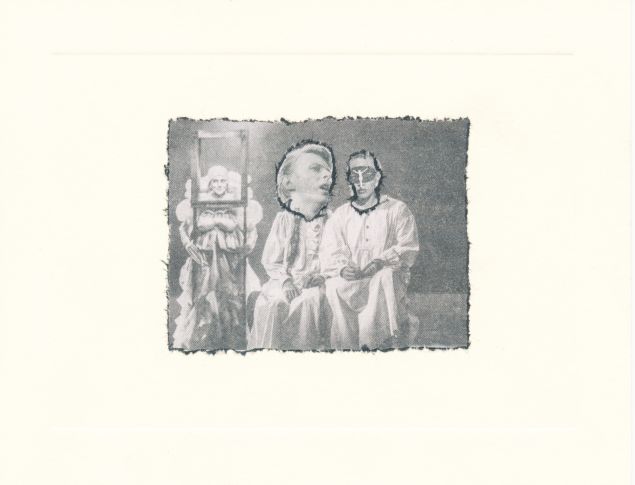 Mr. Jarmusch, known for 1995's Dead Man starring Johnny Depp and the recently acclaimed Only Lovers Left Alive (2013), creates small, pop-culture influenced collages, of which several will be on view. Among them, a small untitled work superimposes David Bowie's head over the body of a seated woman in a nightgown, next to clown.
Curators Arielle de Saint Phalle and Taylor Roy will be showing Mr. Jarmusch's collages, along with works by Michael Zwack, co-founder of the legendary Buffalo alternative art space Hallwalls Gallery, poet David Shapiro and artists Robin Winters and Jacques Villaglé. The fair marks the first time the artists have exhibited together.
Their group show spans artists working over 60 years, and includes mentors and mentees in dialogue. Ms. Roy, who also has work in the show, is a former student of Mr. Winters, who once belonged to the artist collective Colab (known for organizing the historic 1980 "Times Square Show"), and Mr. Shapiro taught Mr. Jarmusch at Columbia University.
Curator Sara Driver first met Mr. Jarmusch and Johnny Suede (1991) director Mr. DiCillo in graduate school. Ms. Driver is showing a solo exhibition of assemblages by Mr. DiCillo that the filmmaker completed while he was unemployed and in-between films.
"When we were making films together, everyone was in a band and making art. [Making art] wasn't as compartmentalized as it is today," Ms. Driver told The Observer.
Some of Mr. DiCillo's surrealist-style sculptures and collages made from found objects explore issues of contemporary politics, while others are fused with absurdist humor.
"Even though I was working every day trying to get the film made, the frustrations and delays would drive me crazy. In my down time I started making small constructions with strange objects I found on the street," said Mr. Dicillo in his artist statement.
"In all honesty, making these assemblages and photo collages over the years has largely contributed to whatever sanity I may yet still have," he said.
A third exhibition, curated by Seth Sgorbati, completes the circle with early "paste-ups" by Barbara Kruger, who toyed with the notion of public domain in black and white collage works from the late '80s.
"Artists that I am showing have birth dates representing every decade from the 1940s to the 1980s but the works all seem to operate within a shared contemporary visual language," said Mr. Sgorbati to the Observer.
Mr. Sgorbati is also showing works by pioneering internet art duo JODI, Bill Adams and Ignacio González-Lang, whose beaded Klu Klux Klan robe garnered critical attention at MoMA PS1's "Greater New York" exhibition.
"As Spring/Break grows it may be looked upon not only to introduce younger artists," said Mr. Sgorbati. "But through curated exhibitions, [the fair is] showing mid-career artists in a new and exciting context, artists who may not be visible at the other fairs."
The show runs from March 2-7 at Skylight at Moynihan Station.