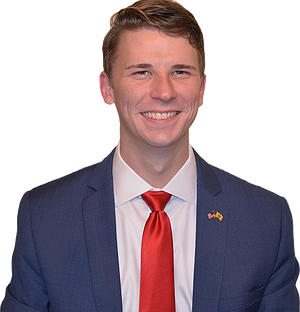 And then there were three.
York Cook told PolitickerNJ today that he won't run in the 12th Congressional District Republican Primary after all.
"I am ending my campaign because based on recent developments in my life and career, I've determined now is not the right time to pursue this seat," Cook said.
That leaves incumbent U.S. Rep. Leonard Lance (R-7) in position to fend off fellow Republicans David Larsen and Craig Heard.