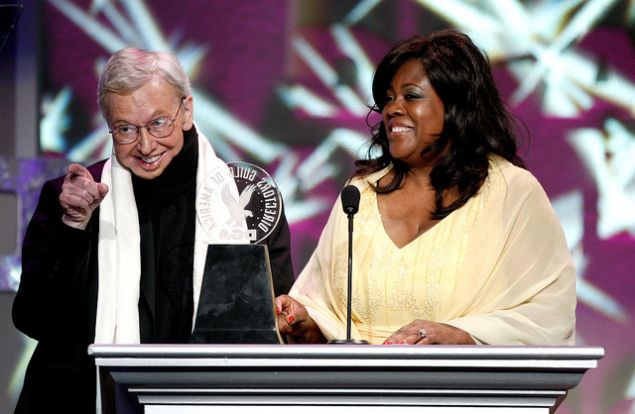 The recent #OscarsSoWhite controversy spotlighted racial diversity issues in Hollywood, but the problem is just as severe when it comes to gender. Only 22 of the 100 highest grossing films of 2015 had female protagonists—women also had just one third of the speaking roles in those films, and only four of them were directed by women.
Film criticism has the same problem—there are 760 male critics listed on Rotten Tomatoes, but only 168 women.
In celebration of Women's History Month, RogerEbert.com is doing its part to fix the imbalance. The site, which was founded by the late film critic and is now run by his wife Chaz, has named this week Women Writer's Week. All of the content on the site this week has been and will be written by its female contributors.
In her introductory blog post, Ms. Ebert writes that "this is to be a week of celebration," and the pieces posted so far certainly seem celebratory. They include everything from tributes to the late Patty Duke and Nora Ephron to interviews with popular young actors like Tom Hiddleston and Oscar winner Brie Larson. Even the one review that has gone up thus far, of Richard Linklater's new film Everybody Wants Some!!, is an enthusiastic rave.
This is the second time RogerEbert.com has held a Women Writer's Week—the first was in 2013. Ms. Ebert decided to hold another one because, as she wrote, "a female voice can illuminate nuances sometimes overlooked by the male critics."
The Ebert brand has also drawn attention to diversity in film and film criticism outside of the Women Writer's Weeks. For example, the three Ebert Fellows who reported for the site at this year's Sundance Film Festival were all women of color.
Hunter Harris, a former Observer intern and Ebert Fellow, said in an email that Women Writer's Week showed the necessity of varied perspectives when writing about film.
"Women film critics can write beautifully and intelligently on more than just romcoms or something else seen as stereotypically feminine," Ms. Harris wrote. "It's nice that Roger's legacy and Chaz's leadership can allow a mainstream industry outlet to promote women writers."