On Wednesday night, about 60 New Jersey supporters for Florida Senator Marco Rubio's presidential campaign gathered at the Spanish Pavilion Restaurant in Harrison. Despite Rubio's recent drop in momentum in his pursuit of the presidency, New Jersey for Marco Rubio co-chair Fernando Alonso said the event was "very pumped up."
"What we do know is this: our campaign is probably the most statewide and the most organized out of all of them," Alonso said. "We had people there from Southern New Jersey, Central New Jersey and Northern New Jersey."
Rubio was once considered the establishment pick for the Republican nomination. Recent polls have shown that Republican frontrunner Donald Trump's massive support base has seemingly put some pause to the Florida Senator's momentum. Rubio has only won two primaries so far: Minnesota and Puerto Rico. In his home state of Florida the primary will be held on March 15. Trump is expected to come out victorious in that contest. If Trump does come out on top and Rubio loses in his home state, it is unlikely that he will be able to sustain enough fundraising dollars to push him all the way to the June 7 New Jersey primary.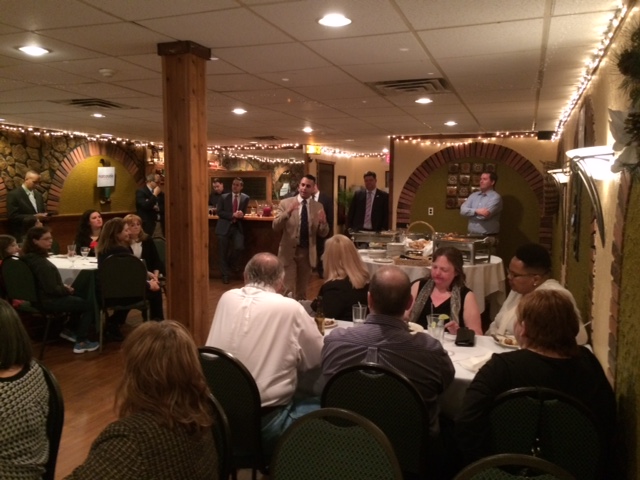 According to Alonso, however, New Jersey for Rubio does not plan to slow down in the event that Rubio manages to upset in Florida and come out on top.
"I don't know what is going to happen on March 15," Alonso said. "I feel pretty good that he is going to do well. We just want to be ready."
Alonso said that he thinks it is possible for Rubio to replicate the victory Vermont Senator Bernie Sanders had in Michigan over his Democratic rival former Secretary of state Hillary Clinton earlier this week. Some polls had Sanders losing to Clinton by 20 or more points. Instead, he came out as the victor.
"Look, Rubio is a U.S. Senator in Florida and I know the Miami area is coming out big for him," said Alonso. "There are a lot of people that like him. We will see what happens. I think that Rubio will win or do very well in the state. If it comes out positive, which I think it will, we are in for a great fight here in New Jersey. I can tell you that."
Because Florida is a winner-take-all state, a victory or loss there can make or break a campaign's future.