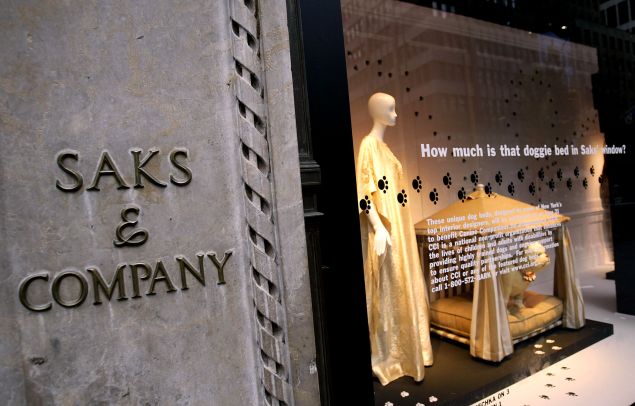 Young designers often dream of landing a rack, and eventually an elaborately decorated window, at some of the world's most celebrated department stores. Achieving that lifelong goal is quite a difficult task, requiring a great product, a few seasons of experience, relationships with influential fashion players and plenty of hard work.
Saks Fifth Avenue is giving today's young talents a leg up with the introduction of a new program, the Emerging Designer Showcase. All they have to do is shoot off an email to FashionOffice@saks.com.
In that email, the emerging creatives must include a digital lookbook. Additionally, the wishful designers must also meet a laundry list of specifications, including 8-12 actual samples for review, line sheets and the ability to fulfill, produce and ship orders. But keep in mind, this program is only open to women's ready-to-wear designers.
Those reasonable requirements aside, this program offers inexperienced designers the career-changing opportunity of presenting their collection to buyers. Getting a foot in the door at Saks Fifth Avenue, which has 40 retail outlets and the power to catapult a brand from relative obscurity onto the backs of the most stylish women (and men) in the world. Winning designers will have their creations considered for all Saks markets, including their online space.
"We work tirelessly to scout collections, searching for the best emerging talent in the fashion industry. I'm passionate about launching this platform and excited to extend this opportunity to all of the unbelievably talented designers on the market," said Saks Fifth Avenue Chief Merchant, Tracy Margolies.
Want some advice for what Saks is looking for? The department store is seeking out a wide variety of designers, each of whom have their own viewpoint. Try and stay true to your perspective and introduce the very best representation of your brand. Good luck!