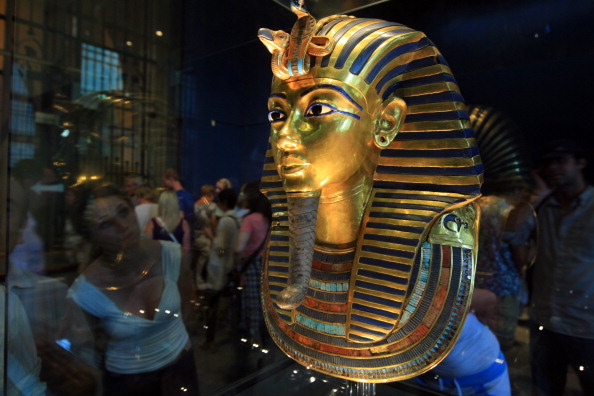 Big news from Egypt: radar scans of walls inside King Tutankhamun's Luxor tomb have revealed what experts believe are two hidden rooms. In a press conference in Cairo, Egypt's Ministry of and Antiquities declared the find the "discovery of the century," and explained that the scans detected a range of items, from metal to organic objects and possibly even door lintels. What's in the hidden rooms? Everyone has their fingers crossed it's Queen Nefertiti.
New York City's Landmarks Preservation Commission has released an interactive map of the the city and its existing and proposed landmarks.
Here's an update on Jean Novel's massive National Museum of Qatar, for which construction is well underway though no opening date has been announced. The New York Times estimates that the museum is costing around $434 million, and, according to the tight lipped French architect himself, the museum will have animals. "Totally artificial, like toys," Mr. Nouvel told The Times.
The National Academy will sell two of its Beaux-Arts buildings on 5th Avenue at 89th Street. The school has occupied the landmarked buildings since 1942, and a 2012 appraisal gave the mansions a value of $107 million.
Dutch architect Rem Koolhaas has revealed design plans for an arts space in Dubai's burgeoning culture district known as Alserkal Avenue. Mr. Koolhaas' firm OMA will repurpose four existing warehouses into events spaces with moveable walls.
An appeals court has ruled that Christie's Fine Art Storage Services will have to pay $700,000 to an insurance company for damages incurred to its client's art collection during Hurricane Sandy.
Rome's largest public artwork since Michelangelo's Sistine Chapel is due to open in April. An 1,800-foot-long, 33-foot-tall mural by William Kentridge will be displayed on the embankment walls of the Tiber River.