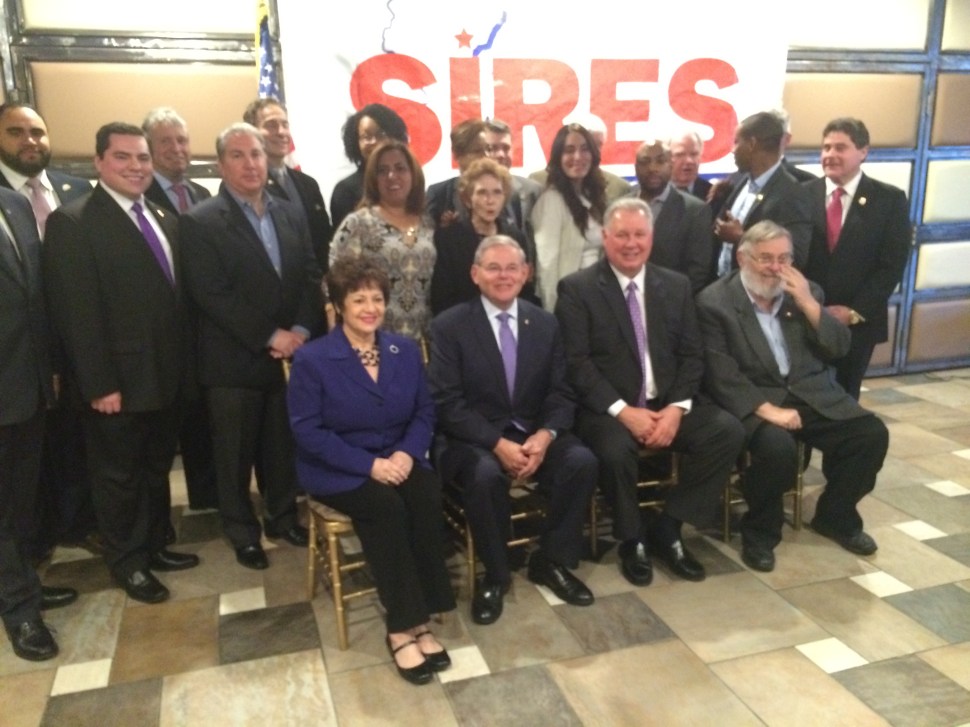 This may be it for U.S. Rep. Albio Sires (D-8). Two more years and then done.
In any event, his campaign for reelection formerly launched last night at Liberty House.
U.S. Senator Bob Menendez (D-N.J.) warmed up the crowd for his longtime close ally at the well-attended kickoff (pictured above).
Insiders are watching the Sires situation closely at this point, alert to the possibility of Speaker (and Hudson County Democratic Organization Chairman) Vincent Prieto (D-32) supplanting an into-the-sunset Sires at the end of the congressman's current term in office.