While celebrities and art world royalty browse for six figure art works at The Armory Show, down in Chelsea a far more down to earth fair, the 11-year-old Pulse New York, in a far more humble space, offers art to stimulate your mind and maybe enliven your living room. For those not ready to splurge on a Koons, Pulse has plenty of pieces with prices in the triple digits.
This year brought a slew of emerging artists and galleries from Europe, Cuba and all over the U.S. to the Metropolitan Pavilion on 18th Street. But while overtly political messages weren't on show uptown, the thruline at Pulse felt like social change–of all kinds. Themes ran the gamut from American imperialism, to gentrification, to cultural appropriation, to marginalized queer identity.
Here are six political works to look for–or snap up–at this year's show. But hurry! The fair closes tomorrow evening.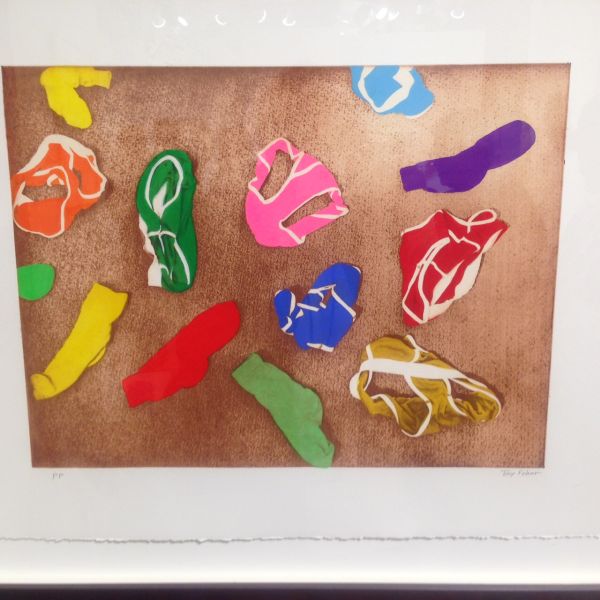 Visual AIDS, a non-profit gallery based in New York City that promotes artist who are HIV positive, showed work like the above by Tony Feher, whose photography of colorful underwear celebrates queer identity while also proposing that queer sexuality is something of which no one should be ashamed. The asking price is $1,600.
The largest installation at Pulse was Macon Reed's Eulogy for the Dyke Bar, a paen to an urban institution that has been threatened by gentrification in recent years. This painting, titled Bar Signs #1, combines the signage from a number of hallowed lesbian bars across the nation. RIP Lexington Club. To the tech bros that real estate has fallen.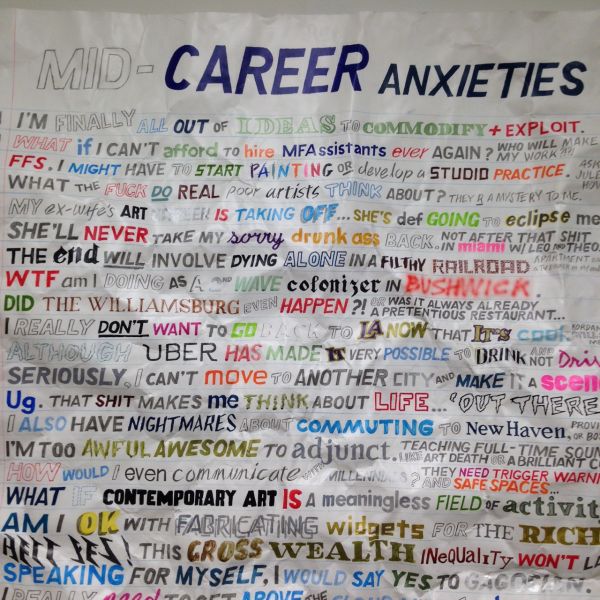 We all have our worries. Contemporary artist William Powhida constructed this engrossing collage of all the things that flit and fleet through a mid-career artist's head. Many of them have to do with measuring one's success against others' and with gentrification. Among the sentiments: "I hope I don't have to go back to L.A. now that it's cool," and "WTF am i doing as a second-wave colonizer in Bushwick?" We all want to know this things, Willie.
The work is asking $13,000.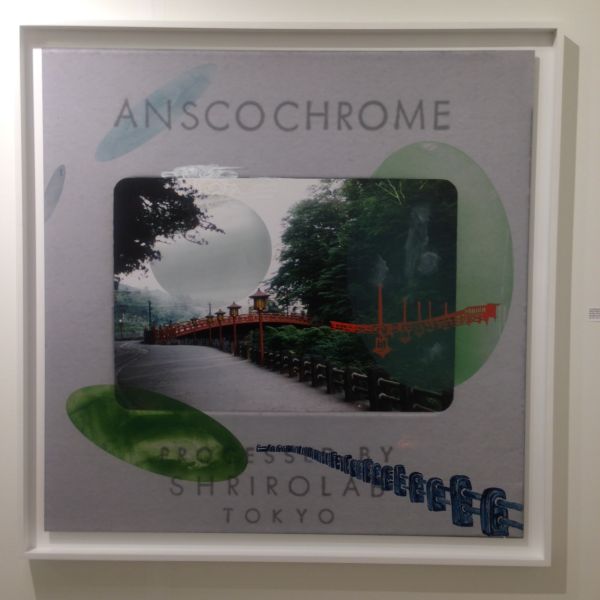 Artist John O'Brien was born in Japan to a U.S. soldier stationed there, his gallerist Tracy Causey-Jeffery told the Observer. When he discovered films from his father's time in Japan later in life he made them into these multimedia collage works that look at American notion of a then underdeveloped Japan. This piece, which is an original and not part of an edition is asking $3,500.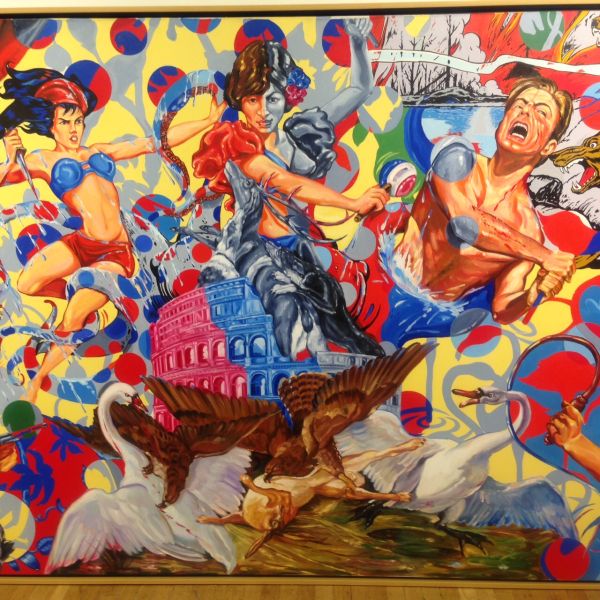 Acacia Gallery, visiting Pulse from Havana, offered colorful paintings that use American symbology like the bald eagle. While the gallerist couldn't identify the artist due to language barrier and there were no descriptions on the wall, I think we can tell that something unsavory is going on here amongst that eagle, a Wonder Woman-type figure, a whip (?), the Coliseum and some swans. We won't claim it's not about colonialism. But who is to say?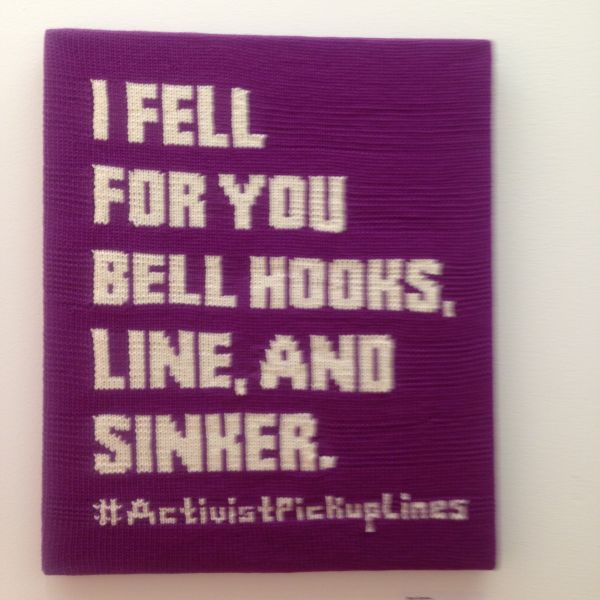 L.A.-based interdisciplinary artist Ben Cuevas' knitted pick up lines for social activists were also on display at Visual AIDS. This 20 by 24-inch marvel, which references the influential feminist critic and author, is asking $650.