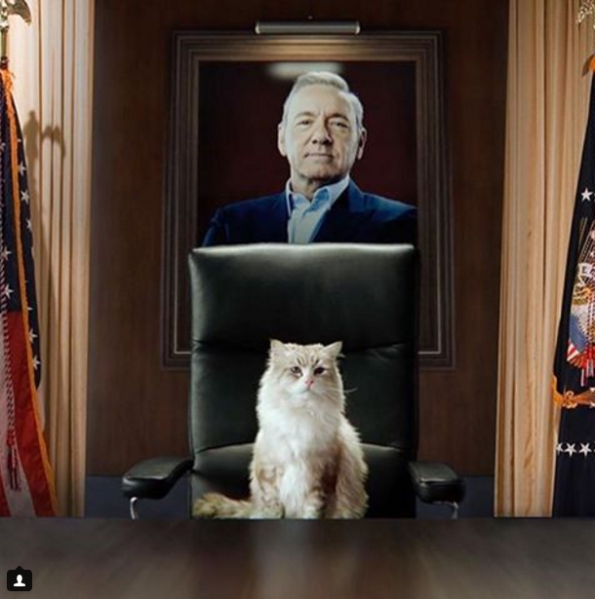 Welcome back to tvDownload's social media column — written for the people and by the people, like some kind of millennials' Pravda. It's where you can come to find out what the internet is saying about your favorite shows, and to see what new stuff might be worth checking out. You do want to fit in with the rest of us, don't you, comrade?
Vice launched its new cable channel Viceland this week by premiering eight documentary-style shows with incendiary names like Balls Deep, Fuck That's Delicious and Weediquette. Although a travel series called Gaycation is getting the most attention (likely because it's co-hosted by Ellen Page) people are talking about all eight shows. One thing you can say for Vice is that they know their demo… because they basically created it.
But wait! Viceland isn't just for young people. It's also for hip parents!
The show pitches are coming in left and right.
Aaaaanyway, here's a dog in a hat.
House of Cards' new season dropped on Friday, and Twitter immediately launched into a binge-watching competition.
Well, this is cool…
But this might be even cooler…
https://www.instagram.com/p/BCiqOVGO8KD
Finally, the reason why Robin Wright has always seemed like royalty is revealed.
Agent Carter closed out its second season this week, and it's unclear whether it will be renewed for a third. To combat disappointing ratings, rabid fans have taken to Twitter with a #RenewAgentCarter hashtag.
Seriously, ABC, how can you say no to this fan art?
https://www.instagram.com/p/BChFReqG5Ih
Or this cosplay?
https://www.instagram.com/p/BChJ_EXo1Az
News broke on Friday that a knife found at OJ Simpson's Rockingham estate will be treated by police as a potential murder weapon in the Nicole Brown/Ronald Goldman killing. And the press could not be better for The People V. O.J. Simpson.
No way this is just viral marketing, right?
And thus, a thousand Knife Truthers were born.