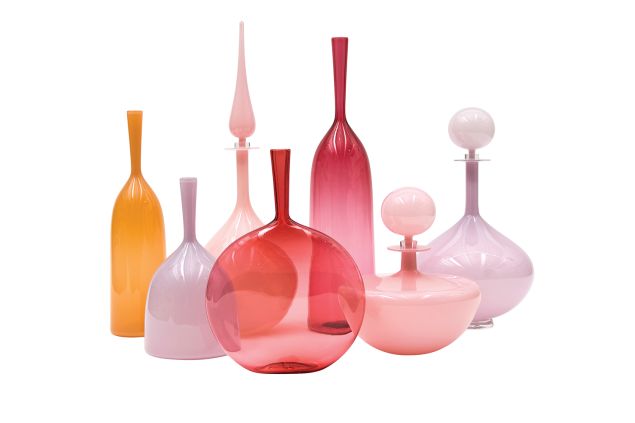 Splendor in the Glass
Light-channelling glass ornaments make a comeback. California-based glass blower Joe Cariati's spring glass collection features pinks, corals and vibrant oranges, "inspired by spending some quality time in Palm Springs over the last year," he told the Observer.  He especially attributes the "insanely gorgeous sunsets" of the California desert to his spring collection color profile. 
A Nouveau Return
For his latest Enchanted Garden collection, Michael Aram drew from his childhood fascination with gardens and the burst of spring. "There is something truly magical about the first signs of spring," he told the Observer. "Delicate, yet resilient tendrils emerge from the earth. I enjoy being able to freeze these moments in time through my work, forever capturing a season."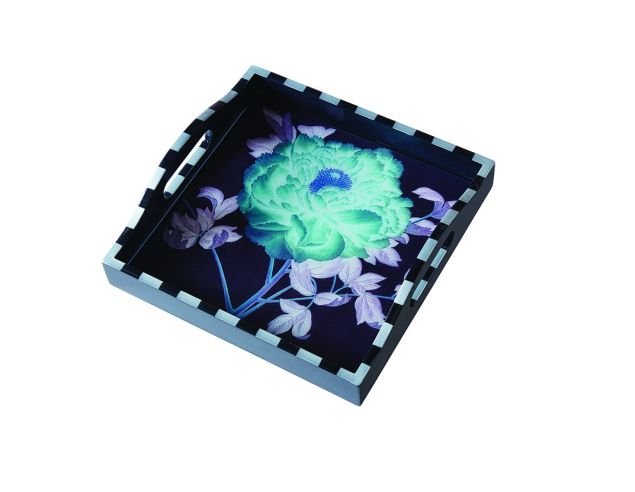 Flower Power
Large, graphic blooms are bursting into home décor.  Gracious Home is all over this trend. We love the graphic floral pop features on this hand-painted Annie Modica tray, exclusive to them.   "Our team was inspired by Park Avenue in the springtime"  China Young, creative director of the iconic NYC home store, told the Observer.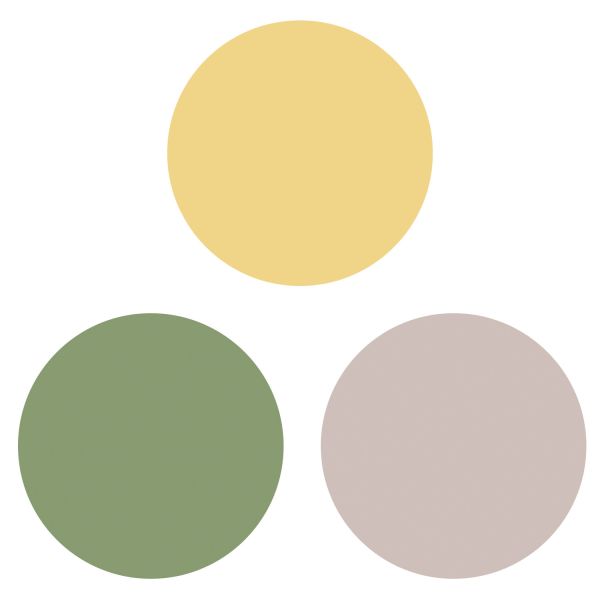 The palette
New York interior designer Jamie Drake is regarded as a great colorist with a strong eye. "This year, I'm especially feeling softened pastels with a vintage feel. Farrow & Ball hits it right on trend, with the introduction of Peignoir (#286), delicious with their ever-popular Dorset Cream (#68) and Yearbridge Green (#287), a fresh leafy tone bringing the forest to life after winter."
Crystals, stones and agate, oh my!
Semi-precious stones adorn everything from furniture to home accessories now. New York-based designer Anna Rabinowicz, an expert, explained, "Materials from the earth like agate and crystal have a past and a life that makes them look the way they do." Among Ms. Rabinowicz's collection are coasters and platters hewn of agate and tables with stunning amorphous crystal tops.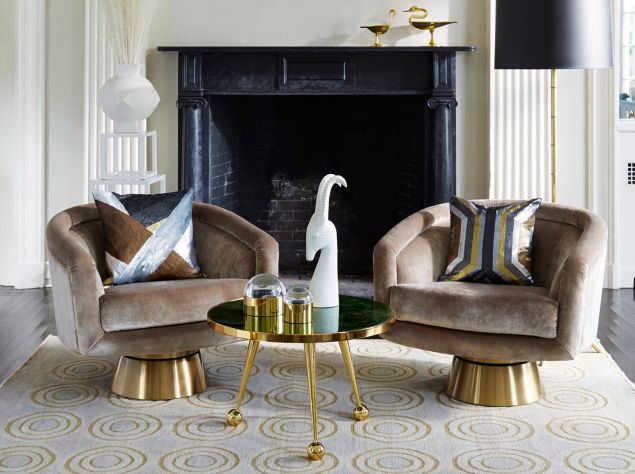 Mixed Media
Sleek, shiny metal is no longer just an accent on drawers or insets. Check out the room setting above, note the table legs and chair bases.  Wood and metal are an especially popular pairing, as illustrated above. Find more examples of metal/wood accent pieces at Jonathan Adler or Williams-Sonoma Home.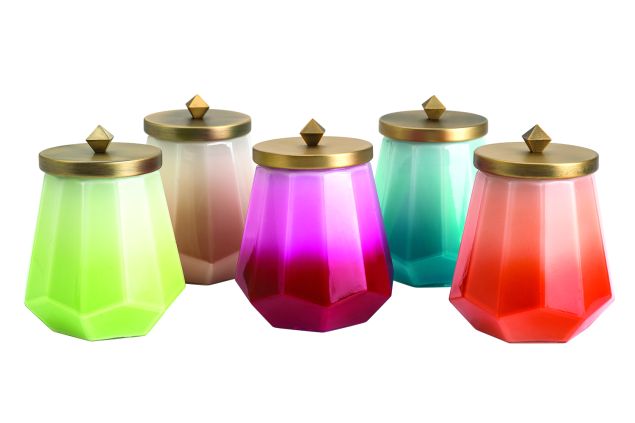 The Smell of Spring
Instead of heady blends of florals perfumeries are going for the "less is more" approach, hanging their hats on simpler, single or double-sourced fragrances.  Illume was inspired by watermint, a fresh and zesty pineapple-cilantro combo and simple Thai lily and cloverleaf for its brightly colored laurel glass candles.