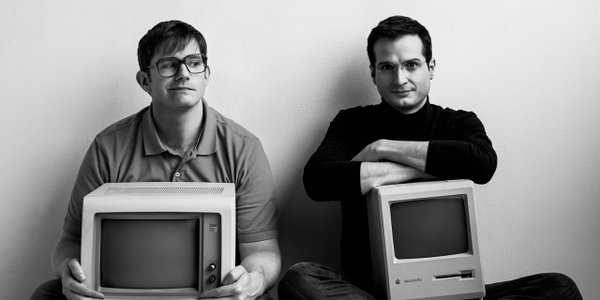 Steve Jobs and Bill Gates will have to wait to take their Broadway bow.
Nerds, a musical comedy about the tech rivals, was supposed to start performances at the Longacre Theatre on April 1. The show was reportedly going to feature on-stage holograms, projection mapping and other technology new to Broadway.
But today the producers of the show announced that its Broadway run had been postponed indefinitely due to the loss of a major investor. A national tour is planned.
"We are grateful to the one-of-a-kind creative team and cast of this incredibly funny and heartwarming musical that audiences have so enthusiastically adored thus far, and we look forward to Nerds taking the country by storm," the producers said in a statement.
Several of the show's cast members reacted to the show's cancellation on Twitter:
Some theater insiders speculated that Nerds had opted to move to Broadway prematurely, before financing was fully in place, to take advantage of an empty Broadway house.