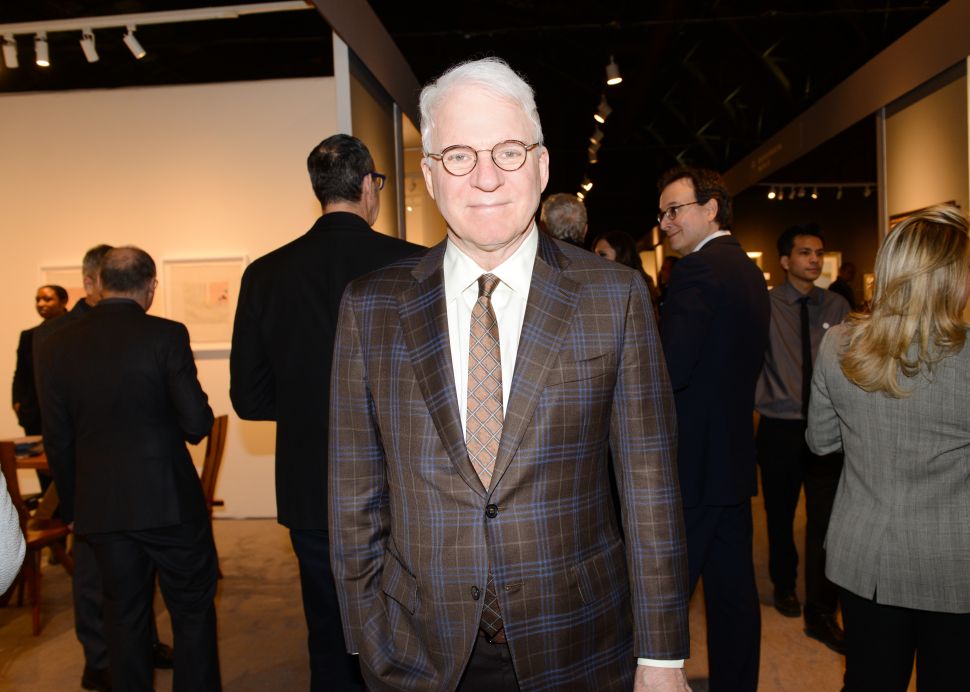 Art fairs can be exhausting. Shuffling around through the crowds, making sure you see everything, rushing to find the best works before they get scooped up by a competing collector, dealer, etc.  And with just so many of them on the art circuit calendar (Art Basel, Art Basel Miami Beach, Frieze London, Frieze New York), gallery goers are starting to experience "fair fatigue." That's why Art Dealers Association of America President Adam Sheffer called the organization's Art Show at the Park Avenue Armory last night the "non-fair art fair."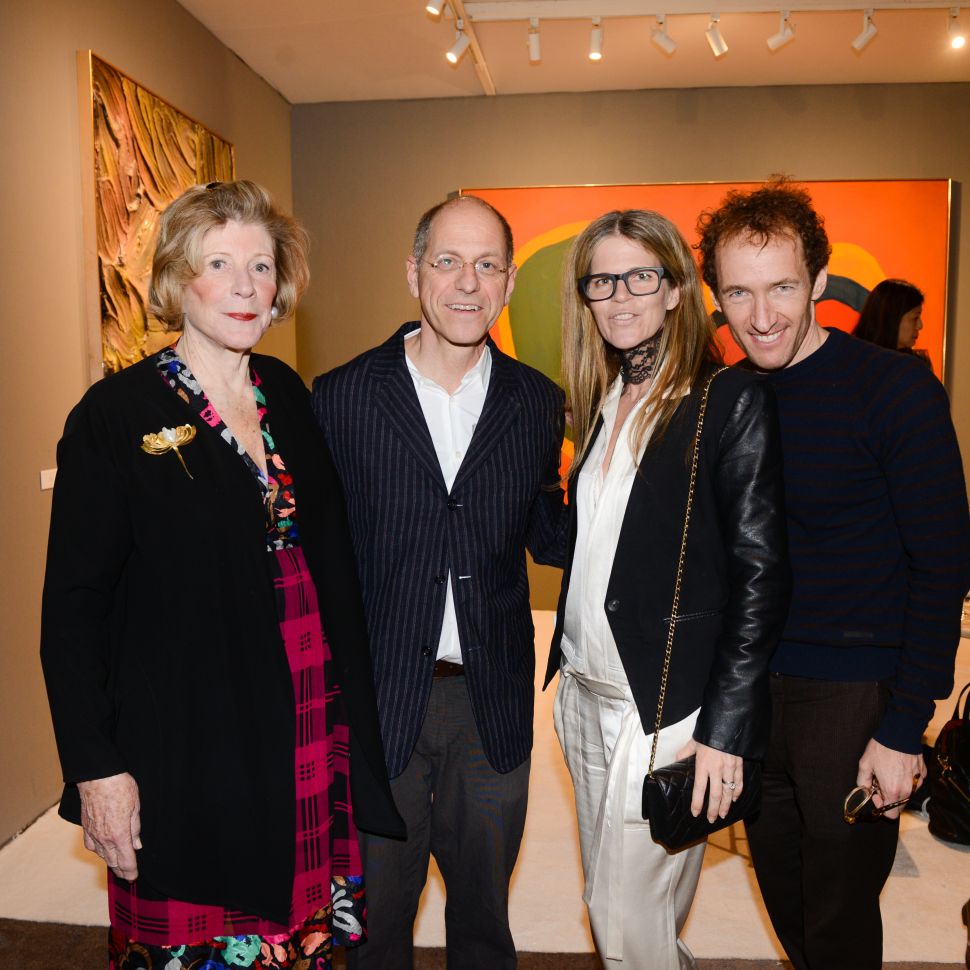 "You don't feel this overwhelming need to 'conquer' this thing," he explained. "There's wonderful food and drink, you can move leisurely from one both to the next. It's not so overwhelming that you need to do the whole thing and be there first. It's more about the experience."
Indeed, the Art Show is less about posing for pictures and aggressive business talk, and more about the love of the game. Plenty of guests were soaking up the experience, with a range of art patrons including Yvonne Force Villareal, Alexandra Lebenthal, Maria Baibakova, Leonard Lauder and Agnes Gund among them. Most surprisingly, legendary comedian Steve Martin also turned up for the festivities. Highlights included Marilyn Minter paintings from Salon 94, some explosively colorful Frank Stella works from Marianne Boesky Gallery, and Martin Puryear sculptures from Matthew Marks Gallery.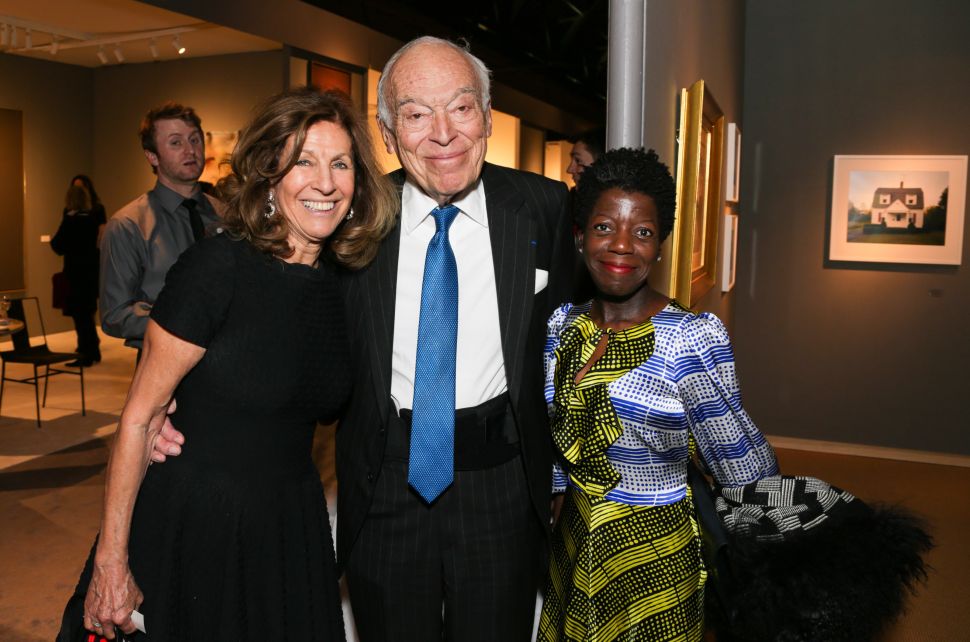 In a side room, however, there was a rare display – archive jewelry and sculptures from Mr. David Yurman. "I learned how to weld in Provincetown in the 1960's – it was a real beatnik moment, and I just followed my bliss," said the designer. "Sculpture and jewelry are very much the same. The separation between art and craft means little difference. One adorns the body and the other you bring home to put on your mantel."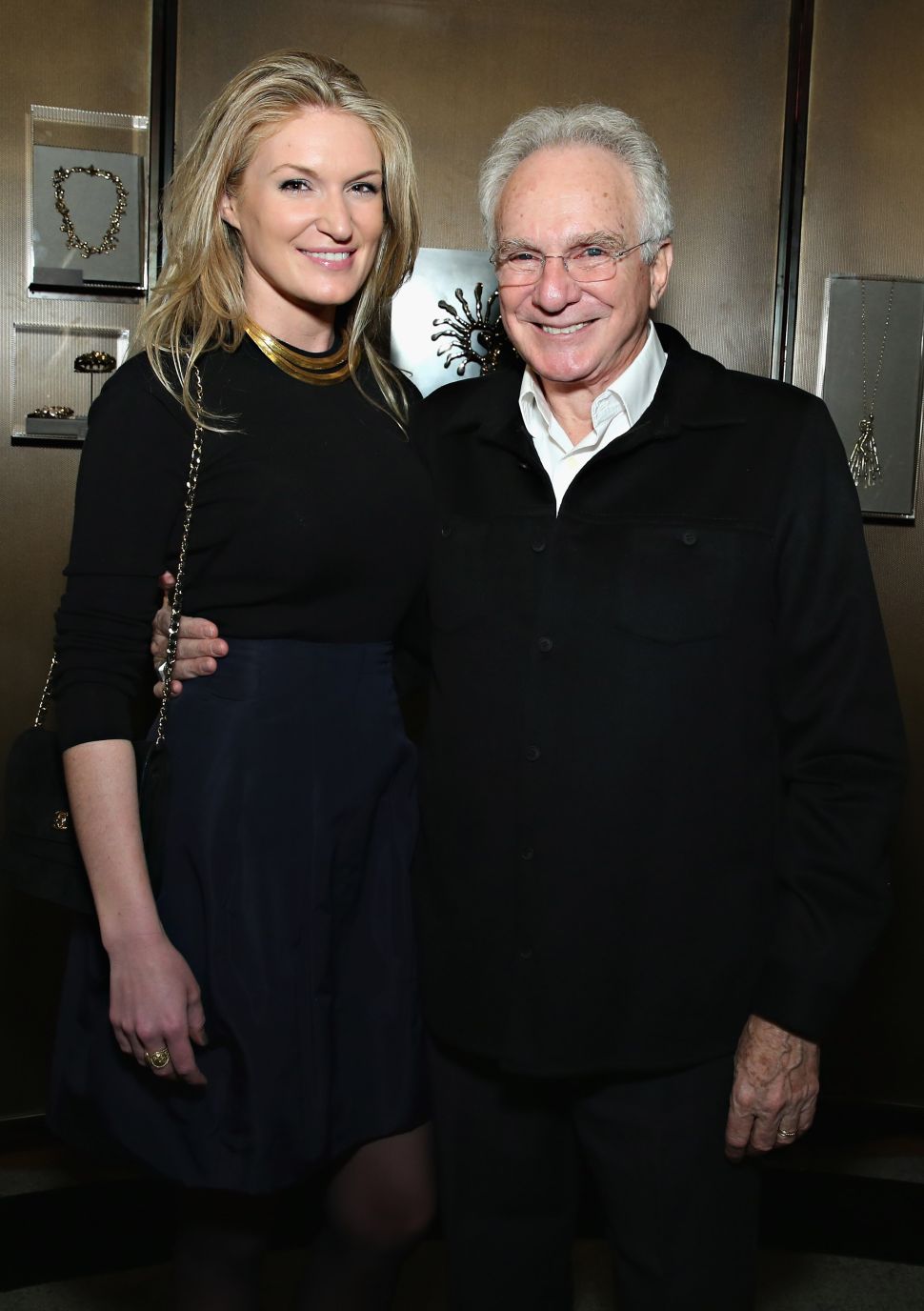 Mr. Yurman's sculptures were a delight, and seeing them next to some David Yurman pieces, it was easy to see the evolution of his work from bronze sculptures to fine jewelry. Given the context, however, more than a few fair patrons tried asking how much the sculptures were going for, to which Mr. Yurman's team politely reminded them that some works just aren't for sale.