The Spring Break Art Show is not unlike the actual spring break bacchanalia observed annually by college students across the nation. Whether you're a freak, jock, babe, poser or nerd, you'll go there and find your perfect match—and the two of you might even go home together.
Tucked within the gargantuan upper floors of the James A. Farley Post Office on Eighth Avenue (can fair locations get any more comical?), the Spring Break Art Show is not necessarily for the international tastemaker type. This fair seems to be less interested in trendsetting and more interested in presenting multiple viewpoints.
So in a sense, yes, Spring Break is a bit of a mess. But it's supposed to be a mess (and a pretty fun mess at that.)
But with millionaire dealers groveling at the feet of billionaire dealers all across town during this Armory Arts Week, it's nice to engage with a fuller scope of art. And there was plenty of art to see.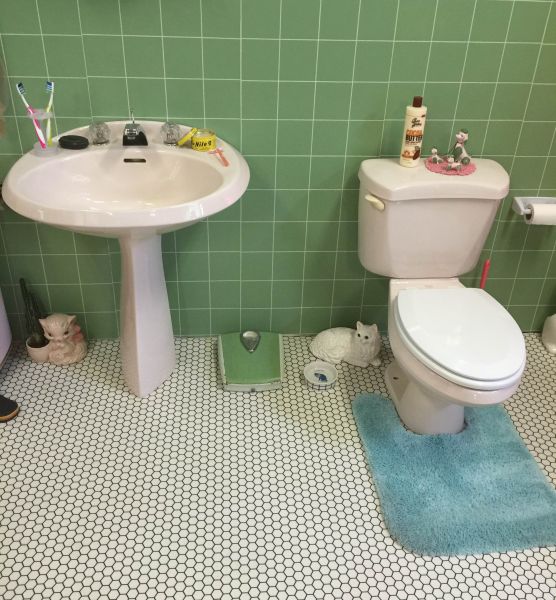 The first standout booth came all the way from Los Angeles, courtesy of the gallery ShulamitNazarian and curator Renée Fox, where a modestly sized room had been completely transformed into split abodes by the young Yale graduate Genevieve Gaignard. Ms. Gaignard is half African-American but "looks" white, and this dialectic informs all of her work. Her self-starring photographs, like Selfie, 2016, a C-print of the artist posed in gaudy sunglasses and a swimsuit for a selfie on the beach at night, and her bric-a-brac collage works are intermingled amongst the fully furnished room(s) that elaborate on the artist's two invented personas—a black one and a white one. The details, like variant cat sculptures or framed Malcolm X photos are wonderful to pore over and compare, and the piece does a great job of blurring every preconceived idea you might have about race and cultural ownership.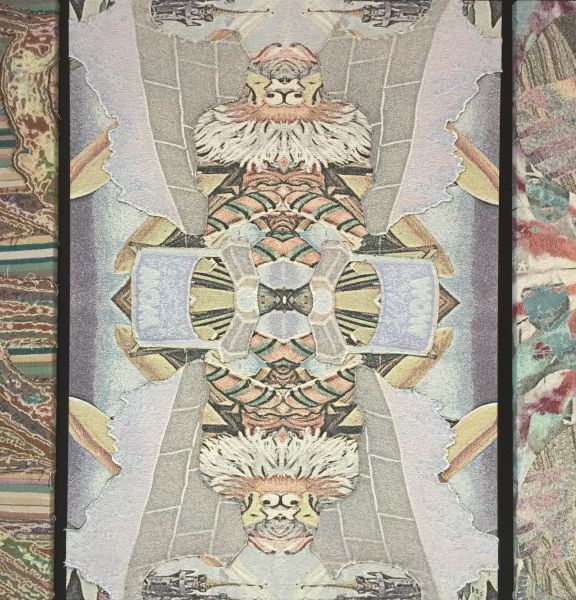 A short distance from this booth one finds a trippy room of paintings and sculptures by Brooklyn artist David B. Smith, which was curated by Art Basel crowdfunding manager Jessica Hodin. Mr. Smith works with digitally woven material that he cuts, stuffs and sews into a variety of shapes and forms (many of which become abstracted stuffed animals-cum-"husband" pillows that viewers are free to toss around or cuddle to their heart's content. The wall works, some of which charmingly bulge with stuffing, present buried and diced up imagery and text from 1980s lunch boxes. This blended stew of visuals and 3-D protrusions made Mr. Smith's row of wall works one of the clear winners at this year's fair.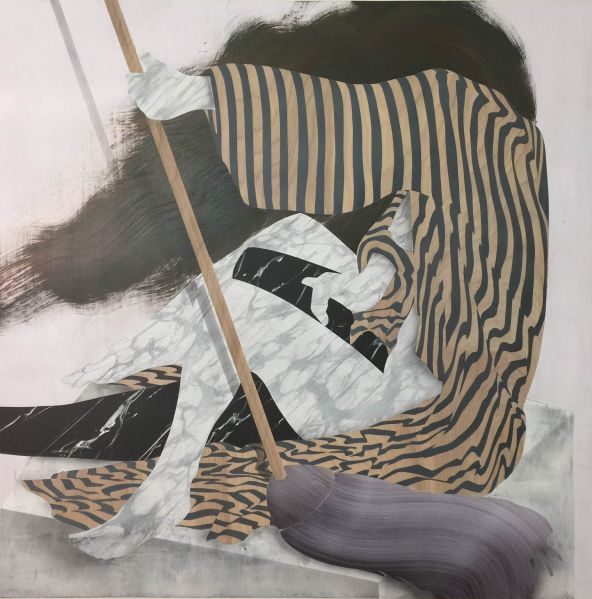 Figure painting was well represented further into the fair, starting with Christian Little's superficially saturated paintings on view in Sara Nightingale's shoebox booth. These odd amalgams were terribly eye-catching, using a multitude of techniques to create faux marble, wood grain, tapestry patterns and waterfalls of hair that together form pristine orgiastic compositions that echo erotic 18th century Japanese Shunga paintings. It's an unexpected mix of elements, but one that's just right for someone out there. Meanwhile, another Brooklyn-based artist Matthew F. Fisher, in conjunction with curator Jon Lutz, offered a booth of similar precision, but with a caveat: the artist decided to show 10 paintings with one painting representing each of the last 10 years of Mr. Fisher's career. The artist's clear-eyed, candy-coated acrylic painting style has remained fairly consistent over this period, but it was interesting to see the variant approaches he's taken to subject matter over the years, ranging from surrealist "old world" still lifes to geometric abstractions of nature. With prices ranging between $1500 and $5000, they're very easy to want.
Group shows were of course well represented here, including a quiet but well-crafted show curated by San Francisco-based artist Kirk Stoller of San Francisco and Brooklyn-based artists. If you are searching for handsome and affordable art, this is the booth for you, with quirky little abstractions by Josh Mitchell and ceramic-sheathed stools by Ilana Crispi, both priced at $2,000.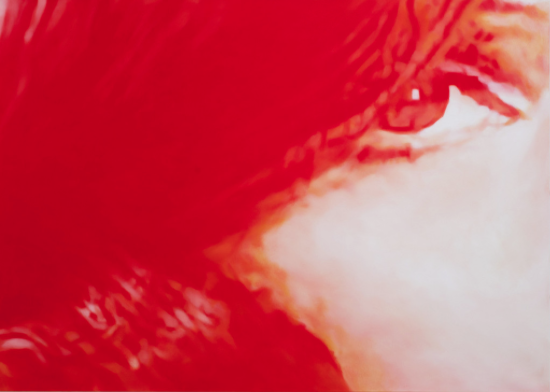 Chelsea-quality exhibitions were on site as well, with one particularly tight show curated by Alex McQuilkin and Andy Mister standing out from the pack. Every artist in this show, titled "These Things Take Time," is well represented in the cutting-edge art world, from former Whitney Biennial standout Sara Greenberger Rafferty—who offered a very fitting digital print of a google definition of the word alienation—to the brilliant veteran painter Judith Eisler, who checked in with a gorgeous, woozy oil painting titled Red Margit #2.
[youtube https://www.youtube.com/watch?v=aSBQ4oHN_4Q&w=854&h=480]
More edgy art could be found deeper into the fair via the booth of curators Teriha Yaegashi, Juliette Premmereur, Ella Marder, Lara Pan, who brought the compelling wall works of U.K.-born artist Charlotte Becket to the fair. Kinetic art is making a comeback in galleries right now as a strong alternative to painting, and Nag, 2014, by Ms. Becket is a great example of how more artists are starting to experiment with movement in their work. The bulbous, convulsing silicone—which looks like a half machine, half organism hybrid—probably sums up our exciting, frightening age better than any other work you'll see.
But at Spring Break, old-fashioned oil paintings, digital videos, scattershot performances, photography installations and plugged in artworks all hold equal weight, making this fair an enjoyable break from whatever dominant trend you're looking to escape from.