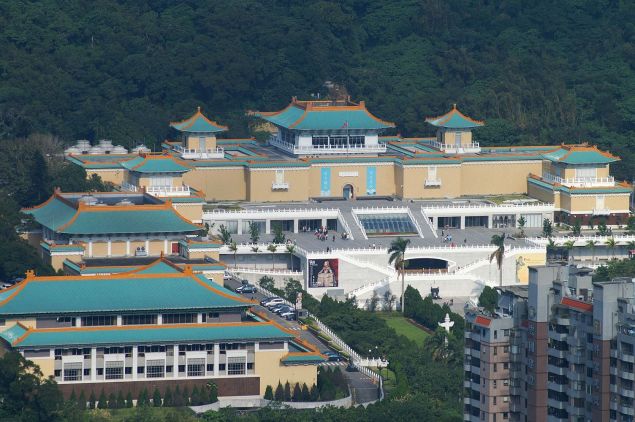 Taipei museum is most visited in 2015 by a landslide. This year, the National Palace Museum saw 12,000 visitors a day and its exhibition of works by Taiwanese artist Chen Cheng-po was the number one attended show on The Art Newspaper's annual attendance survey.
Kanye West rips off homeless man's look in new fashion line. Magnum photographer Jim Goldberg claims the rapper copied the look of a jacket worn by one of his most famous subjects, a homeless man named Tweaky Dave he photographed in a scribbled-on jean jacket in the late 90s, and is selling a replica version for $400. Mr. Goldberg is considering legal action against Mr. West.
With a major retrospective open and a documentary on the way, Robert Mapplethorpe is having a moment. The artist and his work were frequently the center of controversy in his lifetime. But now, 25 years after his death, he's returned to the spotlight and exhibition spanning two institutions, LACMA and the Getty, is shining new light on work once deemed too explicit to show.
TV executive founds $150,000 award for women artists. Elisabeth Murdoch, an Australian television executive, Tate trustee, philanthropist and daughter of media tycoon Rupert Murdoch, is starting an award for mid-career female artists in the UK. In addition to a cash price, Ms. Murdoch's Freelands Artist Award will also grant an artist a solo exhibition at a regional art gallery.
Getty Foundation gives $8.45 million to cultural institutions. For the second edition of the Getty's Pacific Standard Time initiative (an ambitious set of coordinated programming and exhibitions at institutions across the state of Califoria in September 2017) the foundation is rolling out generous grants to its 43 participating organizations to conduct research and plan shows focused on Latin American and Latino art.
Handwritten copy of Arthur Conan Doyle's Sherlock Holmes heads to auction. A rare draft of Doyle's The Case of the Greek Interpreter will be sold at Bonhams in New York on April 11. The story features the first appearance of Holme's brother Mycroft and is valued between $380,000 and $420,000.
Art21 founder Susan Sollins' Madison Square Park apartment for sale. Sollins, who co-founded Independent Curators International died it 2014. Now, her two bedroom, two and a half bath East 26th street space for $5.3 million.