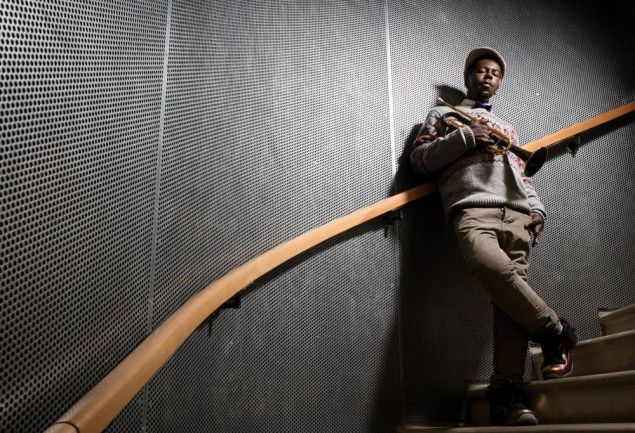 More so than any other American musical genre, jazz has always wrestled with race at its core.
As far back as the 1920s, when jazz was first permeating the culture and thereby elevating African-Americans who played the music to prominence, tensions existed between the performers and the audience. Viewed from a certain perspective, that tension never fully dissipated—jazz remains, somewhat mystifyingly in the 21st century, a misunderstood, misinterpreted and woefully underappreciated form.
It is not quite an artistic ghetto, but to some, like Texas native and Grammy-winning jazz trumpeter Roy Hargrove, there is certainly a feeling of indifference from general audiences.
Jazz remains, somewhat mystifyingly in the 21st century, a misunderstood, misinterpreted and woefully underappreciated art form.
"People are turning a deaf ear to jazz," Hargrove said in a 2006 Verve Music Group biography. "Some of that is the fault of jazz musicians trying too hard to appear to be cerebral. They aren't having fun playing the music and that's why people aren't coming to hear it live anymore."
"What do we have to offer in the world of jazz today? It's about being innovative, which is cool. But innovation right now will come in music that's swinging and feels good. It's meaningless if it doesn't make you feel something."
Thanks to savvy, skilled performers like Hargrove, that enthusiasm gap is being bridged in an ingenious way.
[youtube https://www.youtube.com/watch?v=p8fIBUMvY0o&w=420&h=315]
Hargrove has not shied away from collaborating outside genre boundaries, contributing to a wide array of groundbreaking R&B and rock albums over the last 15 years, including Erykah Badu's Mama's Gun and Worldwide Underground, John Mayer's Continuum, and D'Angelo's Voodoo and Black Messiah, which just took home best R&B album honors at this year's Grammy Awards.
Those appearances are, in essence, helping broaden Hargrove's fan base, and effectively sneaking jazz in through the back door.
Hargrove, who begins a week-long residency at New York's Blue Note on March 15, is far from alone is such an approach. Fellow jazz stars Robert Glasper, Esperanza Spalding and Gregory Porter have teamed up with an array of non-jazz acts, including Disclosure, M. Ward and J Dilla, among many others. (There is even an argument to be made that even Jon Batiste and Stay Human, the house band for Stephen Colbert's Late Show, is, in its own way, exposing mainstream audiences to jazz on a nightly basis.)
To hear Hargrove tell it, seeking out hip-hop and R&B artists, in particular, represents a natural evolution of the jazz art form.
"I'm definitely influenced by everything," Hargrove told Life+Times in 2013. "I think a lot of the stuff that hip-hop artists are doing has a direct relation to a lot of the stuff that people like Charlie Parker was doing, rhythmically speaking. You could take one bar of Kenny Clarke playing the drums, and you have hip-hop, because his sound was real gangster."
Hargrove hasn't released any new material since 2009's Emergence, a full-length release featuring the Roy Hargrove Big Band, but he's kept busy, appearing on recordings by Marcus Miller, Angelique Kidjo, Cyrille Aimée and D'Angelo.
His contributions help tie jazz to hip-hop and R&B, reinforcing the perception that jazz is, perhaps, America's last truly adventurous musical genre, one capable of addressing what is transpiring in the present while also honoring what has come before.
What makes Hargrove truly special is his tie to jazz greats of the past.
His legend has become almost mythic: Hargrove, then a junior at Dallas' Booker T. Washington High School for the Performing and Visual Arts, was discovered by Wynton Marsalis, who invited the young Hargrove to sit in at the landmark club Caravan of Dreams in Fort Worth.
"We were in Texas, so it was, like, based in the blues, so we learned a few little blues things," Hargrove told interviewer Dave Lawrence in Waikiki in January. "It was a little bit different, because it gave us an understanding of the emotional quality in playing music. … Even as a young person you can understand it."
[youtube https://www.youtube.com/watch?v=qxeb0cwjE8U&w=560&h=315]
That connection to emotion is a cornerstone of Hargrove's art—the idea that jazz need not be limited to simply one mode of expression, that an artist can contain multitudes and convey his feelings however they are best articulated. Given that context, it is no surprise that Hargrove, and by extension, a great many of jazz's most incandescent talents, sit at odds with pop music and mainstream tastes in the 21st century.
Real, authentic feeling—mixing pain with pleasure—is not what the masses crave. Escapism, something designed to mask the mounting homogeneity of the culture, is what resides atop the charts, in heavy rotation and on arena stages from coast to coast. Confronting something as volatile as race, however obliquely, is just not a journey most audiences want to undertake.
Fortunately for us as a culture, there are still happy warriors like Roy Hargrove, marching onto the battlefield, intent on articulating the full spectrum of feeling, one performance at a time.