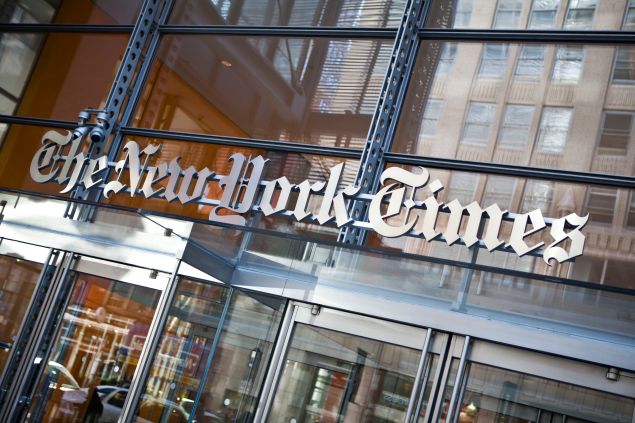 James Bennet, who left The New York Times a decade ago for The Atlantic, will return to the paper of record to take over from Andrew Rosenthal as editorial page editor, The New York Times announced today.
"I am delighted that James has agreed to return to The Times where he did so much exceptional work over 15 years," New York Times publisher Arthur Sulzberger, Jr. said in an announcement. "When we lost him to The Atlantic ten years ago, those of us who worked with him knew that he would usher in the resurgence of that great publication. He's done that and more. We also knew, or at least hoped, that someday he would return."
At The Atlantic, Mr. Bennet was editor in chief and, two years ago was named co-president of The Atlantic, along with Bob Cohn. With Mr. Bennet's departure, Mr. Cohn will become sole president, The Atlantic announced.  A new editor in chief has yet to be named.  
"So, James returns to The Times.  He was, of course, theirs at the outset.  He came to us, we thought, to stay.  In the event, he was passing through.  I take with gratitude what we were given of James. Blessed proved those days for The Atlantic," Atlantic Media chairman David Bradley wrote in a rather poetic memo.
Mr. Bennet will join the Times on May 2. After Mr. Rosenthal steps down in late April from the position he has held for nearly ten years, he will begin writing online columns about the presidential election, among other topics.
In February 2014, the Observer ran a 3,000-word piece detailing Mr. Rosenthal's sinking popularity even among his Times colleagues. The paper's editor, Jill Abramson, took strong issue with the Observer's story, calling it a "the crazy rant of someone with an agenda."  Ms. Abramson was fired less than 3 months later and now Mr. Rosenthal joins her as a refugee from a position he clearly relished.