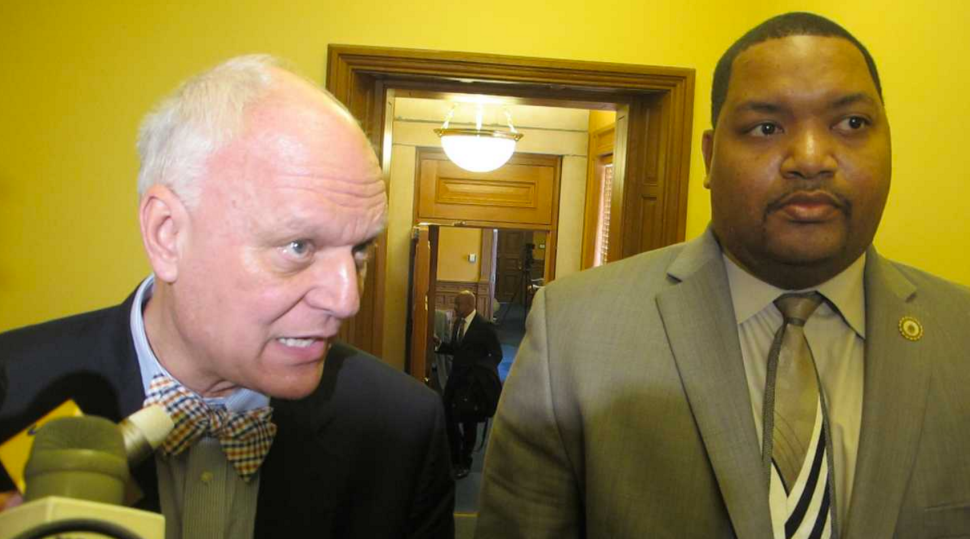 They're all together now, like WWII soldiers in the same foxhole, fortress mentality flamethrowers trying to make sure that people know there's no daylight between any of them on the subject of Atlantic City sovereignty.
But next year's an election year in AC, and Mayor Don Guardian will have company when he tries to run again.
Here's a look at the three leading players in that developing back chamber seaside contest:
Councilman Frank Gilliam
The former council president will be well-funded if he decides to ultimately plunge into the mayor's race next year. He has developed strong tries to developers and power players, which is what caused his colleagues on the council to grow fearful in the first place and turn him out. His rivals deride him privately as the corporate candidate in the race, but the veteran will bring more complexity than that to the contest, insists one Atlantic City source.
Council President Marty Small
The sitting council president is already turning heads with members of former Mayor Lorenzo Langford's political apparatus routinely popping up in his entourage. One source insisted that Langford, who beat Small seven years ago, won't run next year and plans to put his support behind the council president. In the words of one source, Langford fell asleep in 2013 when he was taken out by Guardian, but that won't happen this next time. Small also remains close to state Senator Jim Whelan (D-2). A former local sports hero, he has matured over the course of the years since his last mayoral bid and smart local money sees him as a breakout candidate if he maintains the support of the local Democratic Party.
Mayor Don Guardian
As he wars with Gov. Chris Christie and Senate President Steve Sweeney (D-3), the sitting Republican mayor burnishes people power credentials beloved by even Gilliam and Small. In the words of one source who assessed the bow-tied chief executive, "Everyone loves and likes him universally right now. He's a little like a local celebrity." But all the goodwill mobilized against a threatening external foe won't stop Gilliam and Small from going against Guardian when the time comes for a contest. Will the mayor's sunny optimism and charisma through a crisis be sufficient to withstand a challenge by the city's majority party in a gubernatorial election year?