What's wrong with these kids today? Coddled, lazy slackers constantly snapping selfies. That stereotypical image of millennials, however, erodes when faced by facts. According to a recent survey of 2,500 employees born after 1980 sponsored by the Case Foundation, a stunning 84 percent donated money to charity in 2014, and more than 1 in 3 volunteered up to 10 hours of their time. A worldwide study of consumers by the advertising and public relations agency Havas reports that 73 percent of millennials believe "corporations and governments should work together to make the world a better place."
The 20 extraordinary philanthropists and nonprofit leaders under 40 you are about to meet—some household names, others unknown—personify the widespread spirit to give back and do better. In fact, it may be time to rebrand millennials as Generation G—for generous.—David Wallis
How do you recover from an enormous loss, especially something as incomprehensible as the murders of your mother, brother and young nephew?
If you're Jennifer Hudson, the answer is: by combating evil with goodness.
In October 2008, Ms. Hudson's mother, brother and 7-year-old nephew, Julian King, were shot and killed. Her sister's ex-husband, William Balfour, was convicted of the crime and sentenced to life in prison.
After the initial shock receded, Ms. Hudson and her sister, Julia Hudson, faced a profound emptiness. Julia, 38, was the sort of mom who shopped for Christmas and birthday gifts months in advance. Without her son, she felt completely adrift. "Obviously, it was a terrible situation," says Ms. Hudson, 33, who currently stars on Broadway in The Color Purple. "Losing three [family] members—it happened around the holidays, three days before my mom's birthday." In her despair, Ms. Hudson remembered a compliment her mother paid her. "She always said, 'What I love about you is that no matter how negative things are, you always find the positive,' " says Ms. Hudson. "I thought, 'I don't know how I'm gonna be able to turn this into a positive.' But even in the midst of tragedy, you never question God. I said, 'I'm gonna keep going.'" In 2009, she and her sister founded the Julian D. King Gift Foundation, in Chicago, Ms. Hudson's hometown, to benefit underprivileged children. The nonprofit hands out toys during the holidays—Julia personally shops for each item, while Jennifer helps with fundraising—and sponsors a free Christmas Eve dinner. Children who have maintained good grades and take part in an essay contest can dine with the sisters. Right now the charity stays local, but it hopes to expand operations throughout the country. "We'd love to see it snowball, but my mother always said, 'You take care of home first,' so that's why we started in Chicago." Since 2011, the foundation has thrown a "Hatch Day" event to celebrate Julian's birthday on August 14, giving low-income children free backpacks and other supplies during back-to-school season (Julian referred to birthdays as hatch days). "I just wanted my sister to be able to look forward to her son's birthday and Christmas again," says Ms. Hudson, who reports that her sister "is doing wonderful." "She's helping so many other children in her son's honor," she continues. "She reads every letter and picks out every single gift for thousands of kids…All the kids of Chicago are her kids now."—Abby Ellin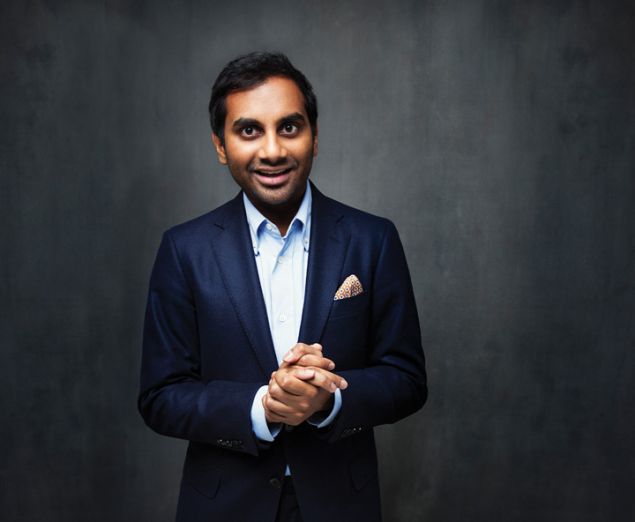 On February 13, 2014, Liza Dye, a comedian from South Carolina who moved to Brooklyn, fainted in the subway, fell onto the tracks and was struck by an oncoming train. Somehow she survived the accident but nearly lost her leg and ended up with mammoth medical bills. Word of her plight spread, prompting several prominent comedians to volunteer help, including fellow South Carolinian Aziz Ansari; he visited Ms. Dye in the hospital and later performed at a benefit to defray her debt.
Philanthropist is a recurring role for the 33-year-old star of Master of None. In 2013, he headlined a benefit concert for the victims of the Boston Marathon bombing. And he serves as an ambassador for Oxfam America, the NGO that combats food insecurity, poverty and injustice. The son of Indian immigrants, Mr. Ansari credits his family for teaching him to give back early and often. "My parents always instilled in me the idea that I was incredibly fortunate to have the life I have and to not forget about philanthropy," Mr. Ansari wrote the Observer by email. Mr. Ansari detects a shortage of empathy in our society. "Much of life is luck…My own life I was born in America, to parents that loved me, emphasized hard work, education and being nice to people. Those are tremendous advantages that I got by pure luck," he said. And when someone is struggling, I don't understand why some people can't stop and think about that and how maybe they were dealt a trickier hand in life. Also, when the government tries to help out, there is a chunk of people who get so riled up about freeloaders using their tax dollars. These people curiously never complain about corporate tax evasion or issues like that, but only when it's poor people, then it's 'freeloading.'" Mr. Ansari sees his work as a chance to address contentious topics and inspire dialogue. "Comedy," he said, "is an incredible tool to start a conversation about any topic you are passionate about, and for social change, you first need that conversation." Oxfam America often counts on Mr. Ansari to raise awareness and money after an emerging disaster. "The wonderful thing about Aziz," said Jackie Nelson, entertainment relations manager for Oxfam America, "is that he's willing to lend his voice to issues and crises as they arise. "After Typhoon Haiyan in the Philippines and the earthquake in Nepal," she continued, "Aziz immediately shared Oxfam's fundraising appeals with his followers. He's helped us promote sanitation on World Toilet Day, allowed us to petition at his shows in support of women farmers." Oxfam even cast Mr. Ansari as an animated goat in a public service announcement, touting its program to give milk-producing animals to needy recipients in the developing world. The ad was part of a campaign that raised more than $1 million for Oxfam's anti-poverty work. But Mr. Ansari expressed self-doubt about his performance as livestock. "I felt like I didn't quite nail it," he joked. "But luckily people didn't hold it against me, and they gave generously."—David Wallis
Picture Orlando Bloom, and most likely the image you conjure is embedded in Peter Jackson's sweeping Lord of the Rings trilogy (Mr. Bloom plays an elf, Legolas), or maybe the high seas of Disney's Pirates of the Caribbean series as swashbuckling Will Turner. But off set and out of costume, Mr. Bloom devotes himself to far less fantastical backdrops. Working with UNICEF (United Nations Children's Emergency Fund) since 2007, the 39-year-old actor has found himself in some of the world's most ravaged locales.
"I saw this young girl in Nepal who was walking two miles up a mountain to collect water that was basically contaminated. It was making her family sick," Mr. Bloom recalls. "Then you see a community with a water tap in the middle of the village. And you see the immediacy of what a tap—which a contribution of $10 could get into the center of a community—and what that does. Just one tap in the middle of the village. It floors you." This was just one anecdote the movie star recounted over the course of a recent phone conversation—one of many, each more devastating than the last. Since Unicef named Mr. Bloom goodwill ambassador in 2009 for "recognition of his commitment to the rights of children around the world," the part-time New Yorker has returned to Nepal, advocated for children's rights in Moscow, and visited Syrian refugee camps in Jordan. "It's brutal," he said of current migrant crisis. "You see the refugees just pouring through, desperate. "I was walking through the camp," he continues. "There was a woman who was severely pregnant, sitting with her husband and two young children. The translator told me she was nine months pregnant. And still, she was making this trek…to try and save the life of the child in her stomach. I just broke down. These are people who are running for their lives. It's very difficult for people here to process." Mr. Bloom exhorts his fans to travel beyond the bubble of comfort and complacency: "Change only occurs when people are educated," he says. "It's being interested in what's going on in the world. Not thinking, 'Well, that's not happening in my backyard or on my front steps, so it's not an issue.' I'm actually grateful I have been able to witness stuff like this firsthand. I'm able to share what I've seen, and humanize it." Asked if that task can prove overwhelming, Mr. Bloom balks. "I actually think that's why I'm perfect for Unicef; I'm an eternal optimist," he answers with emotion in his voice. "I believe that one human can change the planet. One man or one woman can impact a community. I've seen it happen."—Vinnie Mancuso
Ronan Farrow wants you to know…he doesn't think of himself as a philanthropist. Sure, he was officially a UNICEF youth spokesperson at 13, advocating for relief in Darfur, where he would travel as a goodwill ambassador with his mother, Mia Farrow. And sure, at 18, he worked with the Genocide Intervention Network and hosted an AIDS summit at the United Nations. Not to mention being nominated in 2009 by President Obama as a special adviser for humanitarian and NGO affairs for Afghanistan and Pakistan, and two years later, working for then-Secretary of State Hillary Rodham Clinton as special adviser for global youth. (And that's just a couple bullet points from his lengthy bio.) Still, Mr. Farrow, now 28 and an NBC News investigative correspondent, doesn't think the term applies to him.
"You want to use the term philanthropy? Call it philanthropy. But I think it's more about making the world a better place," Mr. Farrow said. "If you talk about the classical definition of philanthropy, most Americans are not Warren Buffett, they're not Bill Gates, they can't do the Giving Pledge."
Mr. Farrow fears that, for most people, looking at high-profile celebrity charity work emphasizes "both how difficult the scope of investment is and also how difficult it is to get that right," citing Mark Zuckerberg's $100 million gift to Newark schools. But, he believes, "the average person, no matter their line of work, can contribute. I've seen the power of that." In this spirit, Mr. Farrow offered advice to new donors. "It's worth taking five minutes to log onto CharityNavigator.com to look at the ratings of various organizations and what their actual impact might be. I don't get involved in groups unless they have a good rating." As for a small thing you can put into practice on Mother's Day. "I often will give an Oxfam or a Heifer International donation as a gift," he said. "I can imagine a lot of moms groaning now, 'I wanted one of those West Wing DVDs, and you got me a cow in a developing country!' " he chuckled, before adding: "But you know, my mom is such a bleeding heart, she loves getting the cow every year."—Drew Grant
As a child in Madrid, Antonio Ruiz-Giménez Jr. idolized his grandfather Joaquin, who served as president of the Spanish Committee of UNICEF and taught his grandson the importance of giving back.
"His biggest regret was that he didn't start helping people on a massive scale earlier," Mr. Ruiz-Giménez, a dapper, bearded 31-year-old dressed in a white shirt and black jacket, told the Observer in his Lower Manhattan office. The entrepreneur, who has co-founded a successful media holding company and a health care hedge fund, among other ventures, has taken this childhood lesson to heart, balancing business and charity. "I don't need a better car," he said. "I don't need a better house. The happiest moments of my life are when I provide to others." He accomplishes that goal through PVBLIC, a media agency he co-founded that, according to its website, uses "existing and emerging technologies to…help non-profits amplify their message." PVBLIC counts several charities as pro bono clients, including The New York City Police Foundation, Keep a Child Alive, a juvenile AIDS charity co-founded by Alicia Keys, and It's On Us, which combats campus sexual assault. The media agency gets philanthropic messages to the public through partnerships with media companies like Clear Channel, which donate a portion of their ad space on bus shelters and billboards to nonprofits. Mr. Ruiz-Giménez belives all charities could have the name recognition of famous clothing brands if they were promoted correctly. "There are so many billboards and online ads for things like Calvin Klein underwear," Mr. Ruiz-Giménez said. "The same premise has to be applicable for nonprofits…With media," he adds, "if you don't use it you lose it."—John Bonazzo
Most children end the day with a reading of The Lorax or Winnie The Pooh. But for Michele Pollack, the Holocaust was her bedtime story.
All four of her grandparents were survivors; two were in Auschwitz, two in labor camps. "The Holocaust was always a part of my life," says Ms. Pollack, 38, a vice president at Goldman Sachs and chair of Selfhelp's NextGen Leadership Committee. Ms. Pollack recruits new members, oversees holiday events and raises money for the social services agency, which helps the elderly to live in their own homes and serves as the "last surviving relative" for victims of Nazi persecution. Growing up in Marlboro, N.J., Ms. Pollack heard tales not just of the horrors of the war, but also determination and grit. "My only living grandmother, my Bubby—who is now in her 90s—would tell me that most days she was starved and that in order to survive she would go into a corner and dream that her own grandmother was feeding her a satisfying home-cooked meal," Ms. Pollack recalls. "She would wake up and feel full. That's how she survived: by focusing on the love of her grandmother." There were also stories of Shoah-inspired romance. For example, after liberation, Ms. Pollack's grandparents met on the subway by noticing their shared tattoos. "These kinds of stories make it more modern-day," says Ms. Pollack, who frequently talks to schoolchildren about the Holocaust. "This stuff didn't happen eons ago. When you tell kids that, it makes it real. "I want to make sure survivors end their lives with dignity," she continues. "My grandparents were fortunate to have family around them, but not everyone does. Self help really enables people to get the support they need at the end of their life."—Abby Ellin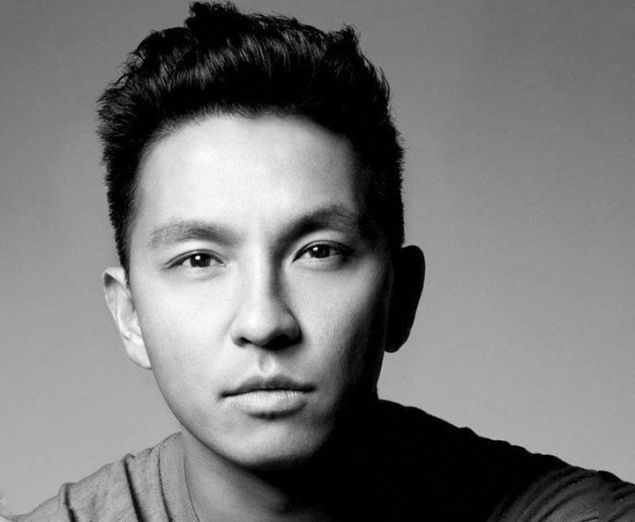 It's been almost a year since a 7.9 magnitude earthquake ripped apart Nepal, leaving more than 8,000 deaths in its wake. Since then, the Nepal-raised designer Prabal Gurung has split his time between designing high-fashion frocks adored by the likes of Michelle Obama and Olivia Wilde, and raising funds for the earthquake's victims. "Every part of my heritage and my upbringing was crumbling right in front of my eyes. It was really devastating," said Mr. Gurung. Focusing on fundraising helped the shaken designer remain calm after the disaster. Giving back to his community was an integral part of the 36-year-old's upbringing, but it wasn't until 2011—four years before the earthquake—when he started a charity of his own: The Shikshya Foundation Nepal. With a mission to educate underprivileged children, the foundation provided financial and psychological support to students as they travel from primary school through higher education. "I was able to come to New York, go to a good school and make a career because I had the privilege of an education. Education leads to the endless possibilities of what your life can be," explained the Parsons graduate. Following the earthquake, the Shikshya Foundation shifted its mission to rebuilding Nepal. After setting up a Crowdrise account, Mr. Gurung raised more than $1 million with help from The Council of Fashion Designers of America and Michael Kors, among others. The nonprofit earmarked the relief funds for building a hospital and providing art and music therapy in remote villages. This April, Mr. Gurung will return to Nepal for the first time since the disaster. He has partnered with the U.S. Embassy to bring even more attention to the cause and stage a press conference to discuss his foundation. The generosity of his peers moved Mr. Gurung. At the start of his September 2015 fashion show, robed monks chanted traditional prayers to the audience. It was a prelude to a collection crafted with details by Nepalese artisans and a way for the designer to offer his gratitude to the fashion industry.—Dena Silver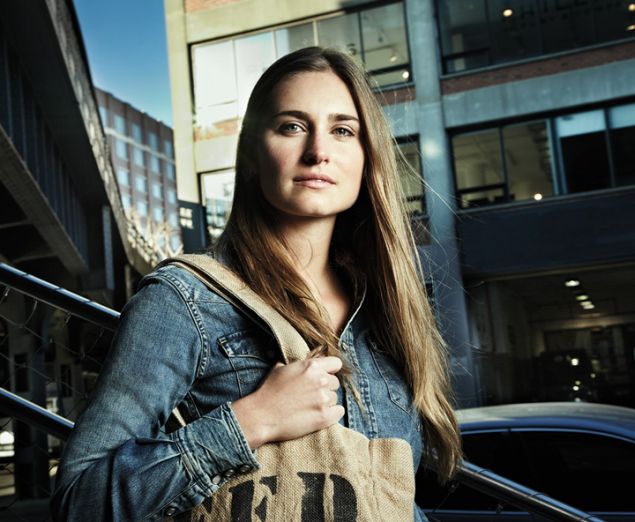 As an honorary spokesperson with the World Food Programme (WFP), Lauren Bush Lauren witnessed firsthand—from Cambodia to Chad—how a nutritious school lunch drew students back to school day after day, encouraging them to receive an education, especially girls. "When a girl is educated, she'll have fewer children, and her kids will be better educated," Ms. Bush Lauren, 31, pointed out. "It's this wonderful way to erase the poverty cycle." To build on her work with WFP, Ms. Bush Lauren, the niece of George W. Bush, the granddaughter of George H.W. Bush and wife of David Lauren (son of Ralph Lauren), started FEED in 2007. The nonprofit retailer and manufacturer attributes the sale of every tote bag, T-shirt and artisan-crafted bracelet to a fixed number of donated meals for the hungry. A $250 beaded burlap and cotton bag, for instance, means 370 free school lunches for Kenyan children. On March 8, International Women's Day, FEED Projects launched It Starts Here, a campaign to show that anyone has the power to create a better world for girls, one where they are afforded the same opportunities as their brothers. FEED kicked off the rally cry with a mural in Soho by street artist Kelsey Montague and a limited edition FEED tote, hand-embroidered by Peruvian women from the artisan group Hilos y Colores. Ms. Bush Lauren is also on a mission to eradicate misconceptions about the hungry. "People think that hunger exists because there's not enough food to go around, but it's truly a distribution issue," Ms. Bush Lauren said. She noted that accessing nutritious food is a major obstacle for struggling communities around the world and those closer to home. "There are 49 million Americans who are food insecure, relying on food banks, food kitchens, food pantries to get by," she lamented. "It's not just a developing world issue; it's one right here in our backyards."—Dena Silver
Publishing magnate William Randolph Hearst famously revered the Dachshund. Now, his great granddaughter, Amanda Hearst, has her own passion for dogs, particularly a Dachshund-Chihuahua mix named Finn. The sprightly pooch was first purchased in Manhattan in 2010, but Ms. Hearst soon discovered the dark side of the pet trade when she attempted to ascertain his pedigree. Despite assurances from the pet store where she bought Finn, "When I asked the Humane Society to help me trace his roots it turned out that he was from a horrible puppy mill that had almost 900 dogs at one point," she lamented. "Even if you are somewhat informed, pet stores will still lie to you, and I wanted people to know that it is never the right idea to buy a dog from a pet store. A not-so-fun-fact is that over 95 percent of dogs in pet stores are from puppy mills." Finn soon became the face of Friends of Finn, or FOF for short, the Humane Society of the United States partner charity started by Ms. Hearst to end the billion-dollar puppy mill industry. Before our conversation, Ms. Hearst had spent a week in Arkansas where she took part in rescuing 295 dogs. "It's mind boggling to think that people can justify animal cruelty with dollar signs, but it happens," she said. Ms. Hearst doesn't want to be overshadowed by her successful publishing dynasty. In fact, she wants to stand on her own. After serving at Marie Claire as a fashion editor, Ms. Hearst struck out on her own as a full-time philanthropist. "I think why FOF works is because there is a singular focus: end puppy mills, encourage adoption," she said. "With other groups out there, they take on so much that the message can get lost. But with FOF, we are a small group of people with the same goal—and we have a furry little dog named Finn as our mascot."—Zachary Weiss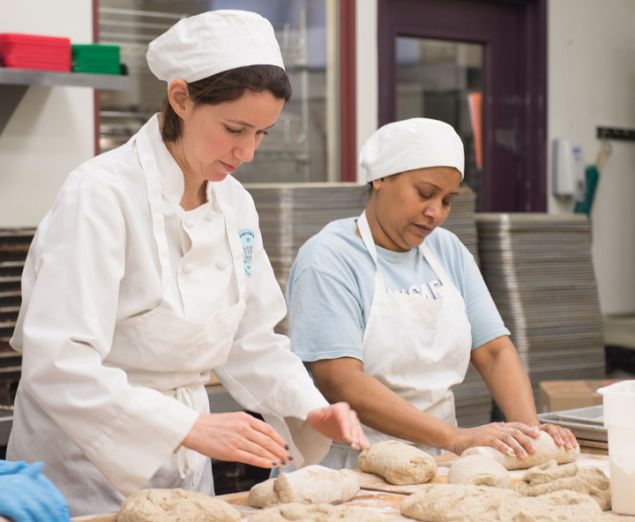 "Every bread has a lot to tell," says Jessamyn Waldman Rodriguez, 39, founder and CEO of Hot Bread Kitchen (HBK), which prepares underprivileged and immigrant women for careers in the food industry. A happy mistake spurred the creation of the eight-year-old nonprofit. Ms. Waldman Rodriguez was telling a friend about a job opportunity at Women's World Banking. But her friend heard, "Women's World Baking," and the combination of words conjured the image of a baking collective in Ms. Waldman Rodriguez's mind. What began in 2007 with informal apartment kitchen trial sessions has turned into a multipronged enterprise in East Harlem's cavernous La Marqueta. Alongside the nine-month-long training program offered to approximately two bakers per month, the company provides incubation space to selected low-income entrepreneurs producing food products. The sweet, floury smell of baking dough permeates the air in Ms. Waldman Rodriguez's small office. It's evident the daily manning of the venture is an immense endeavor. "Today I've had a sales meeting, visited quality control, had two press meetings and no time to do my work," says Ms. Waldman Rodriguez, a petite woman who wears an apron and a polite smile betraying weary eyes. However, Ms. Waldman Rodriguez says her entrepreneurial spirit along with the tangible difference she's making, keeps her energized. HBK graduates, most of whom come into the program with little education and poor English, can now be found in leading kitchen roles at Whole Foods, FreshDirect and Google's in-house kitchen. The program combines in-the-kitchen training with classes in kitchen math, bakery science and English. Trainees produce and sell over 70 different multi-ethnic breads, a staple Ms. Waldman Rodriguez describes as "universal, spiritual and nurturing." The challah recipe, a big seller, comes from Ms. Waldman Rodriguez's childhood baking sessions with her mother. A Moroccan trainee similarly offered a family recipe for m'smem, a flaky rectangular flat bread. With plans for expansion to other cities, it seems the span of HBK's menu is limited only by the diversity of America itself.—Jas Chana
When Joseph "J.J." Johnson was 7 years old, he watched a television commercial for the Culinary Institute of America and promptly announced to his mother that he would be a chef. Good call—and good fortune for Harlem. Over three years leading the kitchen of Minton's and The Cecil, Mr. Johnson's talent with Afro-Asian-American cuisine has been widely recognized while his passion for giving back has spread culinary comfort in his community. Each week, Mr. Johnson's kitchen provides a menu-inspired lunch to 89 low-income tenants of the SRO situated above The Cecil on West 118th Street. "We take care of them and they take care of us," he says, recalling that when someone threw a brick through The Cecil's window, "the tenants called the police at four in the morning." Meanwhile, Mr. Johnson mentors six students from New Heights Academy Charter School at Amsterdam Avenue and 150th Street, who visit his kitchen weekly for training to help them get into culinary school. He is also involved with the James Beard Foundation's effort to turn under-40s onto good food and nutrition through assorted events (including one coming up in Harlem on April 9); and he supports Share Our Strength's No Kid Hungry campaign, lobbying on behalf of Mayor Bill de Blasio's campaign to increase access to free school breakfasts in public schools. Looking ahead, Mr. Johnson envisions a day when no city kid is hungry outside of school, calculating that if he put "one restaurant in each borough and fed 20 families a day during the summertime, that would be 100 kids. Then other restaurants would do it, and we'd make a difference."—Neal Santelmann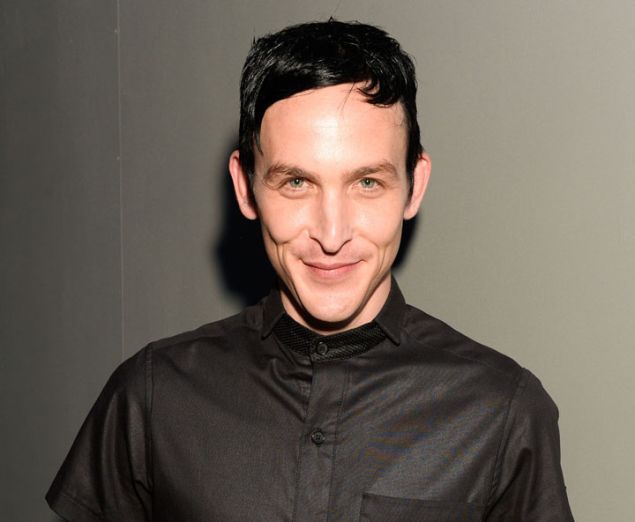 Batman fans might balk at the sight of notorious crime lord Oswald Cobblepot in an apron cooking meals for God's Love We Deliver, but Gotham's Robin Lord Taylor is proving life doesn't always imitate art. The 37-year-old actor first dove into charity work to honor the memory of an unlikely mentor—the late Joan Rivers, who served on the nonprofit's board for 21 years. "I did a show with my best friend [Billy on the Street's] Billy Eichner, and Joan was one of our first guests. She was a champion for us," Mr. Taylor said. "It wasn't until her passing that I realized the importance of a platform like Gotham for being able to make a change. She was such an amazing, amazing person. I do this for her." God's Love started small in 1985, with a single woman bringing food to an AIDS victim on her bicycle. The nonprofit subsequently grew wildly; it now makes and delivers more than 5,500 free meals every weekday to people suffering from life-altering illnesses. "It's beautiful to me that God's Love was founded in a moment of intense crisis in New York City, in the center of the AIDS epidemic, when there were people so ill they had no possible way of walking down the steps to get food," Mr. Taylor said. "The beautiful thing is that it broadened out and embraced everyone." And it's this inclusiveness that keeps the busy television star returning again and again to an industrial Soho kitchen.—Vinnie Mancuso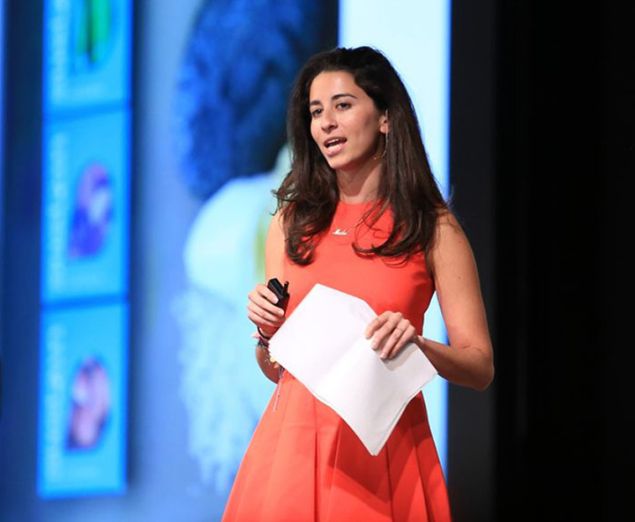 "I just wrote a piece for International Women's Day called 'I Don't Sell Condos. I Sell Condoms.' " Meika Hollender, co-founder of Sustain Natural, said with a touch of exasperation over coffee at Soho House the other day. "So many people can't even process it." Ms. Hollender, 28, who started Sustain straight out of NYU business school along with her father Jeffrey Hollender (founder and former CEO of Seventh Generation, the producer of eco-friendly cleaning products), manufactures and sells vegan, toxic-free sexual wellness products primarily marketed to women. In addition to condoms, which are made out of fair-trade rubber from, according to the company's website, "one of the most sustainable rubber tree plantations on the planet" in India, the brand also sells organic lubricant and 100 percent cotton, non-chlorine bleached "Post Play" wipes. Ms. Hollender is pitting her nascent company against powerhouses like Trojan and Magnum, brands that she argued have "really left [women] out of the conversation." Sustain, Ms. Hollender hopes, will ultimately provide a wider range of products than its rivals and, moreover, attract a millennial demographic who demand a higher standard of health and wellness products. So far it's working—the company counts Whole Foods, Amazon and Target as clients. Whole Foods, known to some as "Whole Salary," isn't necessarily the go-to spot for low-income women. But that's where Sustain's 10%4Women fund comes in. The company donates 10 percent of its pretax profits through its dedicated fund to help low-income women access family planning products, sex education and health services such as STD testing. In addition, 10%4Women partners with a variety of nonprofits, including Planned Parenthood, to make this happen. "I really see a critical role for nonprofits and partners like Planned Parenthood," Ms. Hollender said. "If we want to bring down the rates of STDs, prevent unplanned pregnancies and get access to women who need it, it can't just come from us selling our products." Partnering with Planned Parenthood proved controversial, given the right wing's demonization of the reproductive health provider. According to Ms. Hollender, several potential nonprofit partners shied away from alliances with 10%4Women, because of its ties to Planned Parenthood. "We have had people we've tried to partner with who we haven't been able to because we are just way too vocal about our support of Planned Parenthood." Nevertheless, Ms. Hollender remained confident of her company's staying power and impact: "We're really starting this movement among women to get them to take control of their sexual health and wellness," Ms. Hollender said. "And enjoy sex."—Lale Arikoglu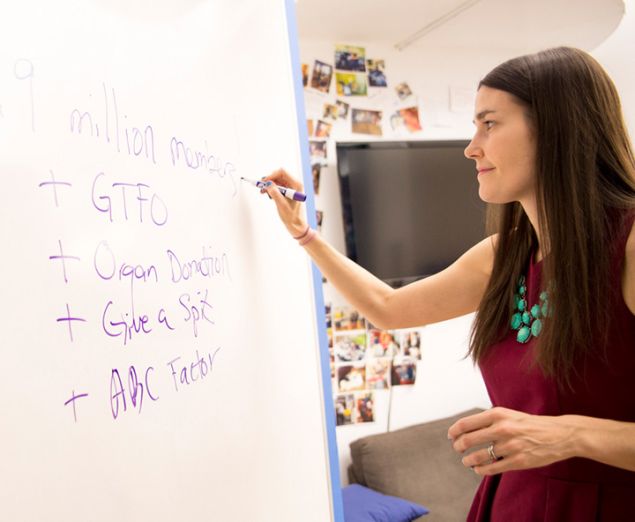 "I'd always been interested in changing the world," recalls Aria Finger, 33, of why she joined a nonprofit rather than follow college classmates into consulting. In 2005, just months after earning an economics degree from Washington University in St. Louis, the native New Yorker joined DoSomething.org, a nonprofit founded by Melrose Place alum Andrew Shue to motivate young people to enact social change. There were just six employees and less than 100,000 members when she started as an associate. Now, Ms. Finger serves as CEO, and the organization has a staff of 52 and more than 5.1 million members globally who turn to the organization's compelling website to seek out and join their pick of campaigns–currently 275 across myriad genres. The do-gooding menu ranges from "School the Vote," rallying youth to run voter registration booths, to the anti-litter, anti-smoking initiative, "Get The Filter Out," that collected 3.7 million stray cigarette butts across the country. The digital clearinghouse vets projects to assure each is unique to DoSomething.org, can attract at least 50,000 participants and can ultimately make a difference. Results are reported in reliably pumped-up prose: Targeted issues are "crushed," while the 820 members who "flooded" Merriam-Webster's online dictionary to remove an arguably racist definition of nude (the word included "having the color of a white person's skin.") were rewarded with a "HUGE" shout-out when "THEY CHANGED IT." "We're using the best of technology," says Finger, noting Do Something's fully mobile-enabled website and recently launched app. She also points to TMI, an in-house agency she founded to provide consulting and strategy to nonprofits trying to reach young people that brought in more than $3 million in earned revenue over the past three years. Meantime, Ms. Finger is excited by the way her peers are bringing new technology to philanthropy: "They are demanding that people use data, and they are being smart about giving. I hope that'll be a positive for the sector as a whole."—Neal Santelmann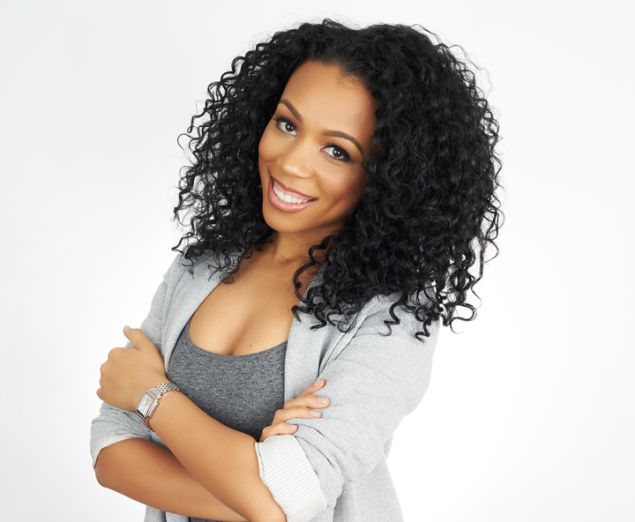 For most kids, stories and stuffed animals are bedtime staples—as much a part of going to sleep as brushing teeth and making sure the door is left open just a crack. But when a 4-year-old foster child named Miracle came to live with Nicole Russell's mom in Florida seven years ago, such nighttime rituals were foreign. So was a good night's sleep, for that matter. "She was the sweetest little girl during the day, but at night, I think her subconscious would remind her of all the bad things that had happened to her. She had nightmares. She would sleepwalk. It was so bad she was waking my mom up seven nights a week," Ms. Russell, 29, recalled. To soothe Miracle, Ms. Russell's mom piled her bed high with teddy bears and focused on before-bed rituals—putting on pajamas, reading stories. The nightmares didn't stop immediately, but soon Miracle was able to cope with them and quickly fall back asleep. Impressed, Ms. Russell, a former back-up dancer for Ne-Yo, Beyoncé and Mariah Carey, set about bringing the intuitive, low-tech intervention to other kids in transitional situations. With her mother, Angie John, she founded the Precious Dreams Foundation, which gives customized bags of bedtime comfort items to kids in group homes, shelters and foster care. "Every single bag is different," Ms. Russell said. "I look for things that I would be excited about if I were that age: teddy bears in super hero capes, journals with inspirational quotes on the front, cool pajamas—like for a teen boy I might pick out army fatigue thermal pants." Antonio Rodriguez, the director of special events at the New York City Department of Homeless Services, said that while holiday toy drives cover some of the same ground, the personalized bags—which are crafted with intel provided by shelter staff—fill an important gap, making kids feel special when friends, familiar places and objects have been left, often abruptly, behind. And while many children may ultimately need professional help to deal with the darker aspects of their histories, being able to get a good night's sleep is a critical first step. "It's positive reinforcement," says Ms. Russell, "that everything is going to be O.K."—Kim Velsey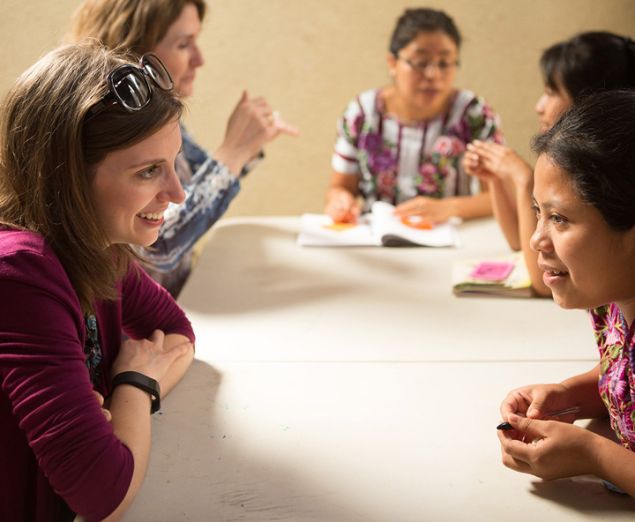 Beneath her high school yearbook photo, Tammy Tibbetts included a famous quote from the writer W. Somerset Maugham: "It's a funny thing about life; if you refuse to accept anything but the best, you very often get it." Ms. Tibbetts, 30, has been inspired by those words, co-founding She's the First, an increasingly successful nonprofit that provides college scholarships to girls in the developing world who, like Ms. Tibbetts, are often the first in their families to receive a post-secondary education. Relying on social media campaigns geared toward millennials and campus outreach programs at colleges and high schools nationwide, the seven-year-old organization has sent 712 girls in almost a dozen countries to school. Since its launch in 2009, She's the First has rapidly grown, raising more than $1 million in 2015, up from roughly half that two years earlier. With around 200 chapters at secondary and post-secondary schools throughout the U.S. and a campus network reaching 1.3 million students, She's the First appeals to a broad audience despite its four-person staff. "The fact that we did grow this big is a true testament to the 21st century being the movement that is about equality, and gender equality in particular," Ms. Tibbetts told the Observer. "You can never underestimate the power of college and high school students getting the word out to all their friends and family and parents and teachers."—Parker Richards
The New York Jets star wide receiver Brandon Marshall plays football with ferocity, blocking bigger defenders on running plays and going over the perilous middle of the field to snag passes. But Mr. Marshall, 31, exhibits far more bravery outside the stadium. Five years ago, when Mr. Marshall played for the Miami Dolphins, he publicly announced that he suffered from Borderline Personality Disorder. "When I got the opportunity to hold that press conference," Mr. Marshall recalled, "the next day I just felt free." To eliminate the stigma of mental illness, which afflicts 1 in 4 Americans, Mr. Marshall later co-founded Project 375, a nonprofit advocacy organization. Mr. Marshall records public service announcements, raises money for the cause (in one instance he auctioned off his cleats), participates in social media campaigns and serves as a go-to source for reporters. The nonprofit's leadership team includes seasoned business executives and a former foundation head. "There's this stigma around that athletes go and they create these entities for tax purposes," Mr. Marshall said. "We didn't want that." Mr. Marshall frequently acts as an informal mental health ambassador: "I've had referees walk up to me before games, exchanged information with them, one guy whose wife was suffering," he said. "There's been other personnel guys who wanted me to connect with their guys on their team." Showing vulnerability in the macho, regularly brutal world of pro football can block some struggling players from receiving help. Mr. Marshall credits the National Football League for raising awareness about mental health issues, but he feels as if there's a long field ahead. He wants the NFL to openly address mental health issues at its annual symposium for rookies and mandate that teams employ in-house psychologists. "Not only would every team have a team psychologist, but I would also put them in the same space as our strength and conditioning coaches. So many times you walk into [team] facilities and, 'Ok: Where's the team psychologist?' And they're on the third floor off in the corner, by the storage department." Despite the ongoing challenges, Mr. Marshall feels as if he scores many proverbial touchdowns off the field. "The touchdowns were the lives that we saved—people that literally called us and said, 'If it wasn't for that tweet or that story then I was going to commit suicide."—David Wallis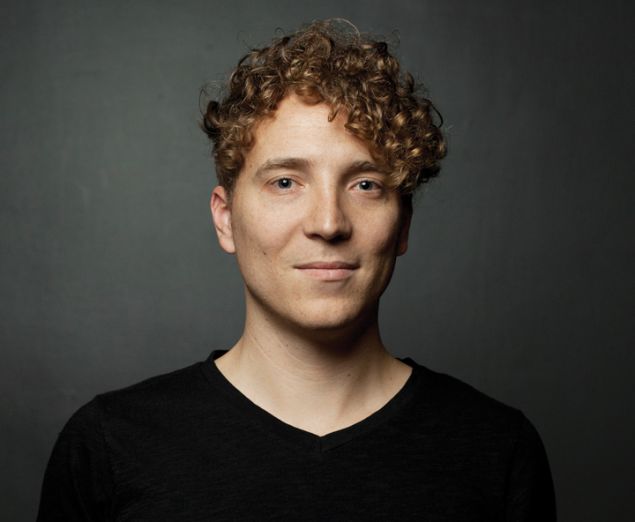 In the SoHo open-plan headquarters of his branded content company, Contently, Inc., Shane Snow surveys rows of staffers at computers. Many employees, he explains, are "journalism's refugees." With news of layoffs at media companies no longer news, Contently has snapped up editorial talent. Five years ago when the company launched it had three employees; now it has more than 100. Its roster of clients includes Google, American Express and Marriott, and Mr. Snow estimates the firm's valuation at "north of nine figures." To share the wealth, Mr. Snow—who sits by a co-worker's Black Lab at his feet—launched the Contently Foundation. "We said, 'Well, we're making all this money as a software company in the media space: What if instead of planting trees as our way of corporate responsibility, we funded a nonprofit similar like a ProPublica?' " Mr. Snow, 31, describes the nonprofit's editorial mission as serving as "a voice for the voiceless." As an example, he cites an article about recruiters for ISIS who target hungry refugees and another on "women in the South who are being forced into becoming intermediaries for gun smuggling." Contently.org usually publishes articles with better-known partners, including The Guardian and the New York Post. The Columbia journalism school grad acknowledges that his nonprofit, which operates as an independent entity, could ultimately dig up malfeasance by one of his for-profit company's clients. And he says he's willing to pay that price. "Our board of directors has asked on multiple occasions why we aren't putting more money into the foundation, because they see that sort of values that we're showing…as actually beneficial to the corporation." Mr. Snow predicts that donations from readers and organizations like Contently.org will fund most investigative reportage in future: "The old way of doing things—just relying purely on ads—is not the way we're going to fund the next great investigation into Enron or Watergate."—David Wallis
Two things are of primary importance to Eboni Marshall Turman: faith and dance. One man combined the two perfectly: Alvin Ailey. Ms. Turman, who studied at The Ailey School and later earned her Ph.D. in theology, now finds herself supporting the nonprofit company through her philanthropy, funding dance education for those who can't afford it, among other initiatives. "Whether [students] go on to have professional careers in dance—that's not really relevant for me. Becoming contributors to society, becoming great people, is much more important," Ms. Turman, a professor at Duke University's Divinity School and a former assistant minister at Abyssinian Baptist Church in Harlem, told the Observer. And though the theologian and her husband, a partner at Skadden Arps, support other charities—from Jazz at Lincoln Center to various women's organizations—they give the most to dance, both because it's her passion and because it is so often neglected by other donors. Ms. Turman's connections with the company—which has featured choreography inspired by African-American spirituality—are innumerable. Aside from writing checks, she has served as co-chair of a gala at Lincoln Center, recently hosted a conference about theology and the arts where Ailey's second company performed and even baptized Judith Jamison, the company's emeritus artistic director. "Ailey cultivated me," Ms. Turman said. "So I know that something great happens in that organization, and I want to be a part of it."—Guelda Voien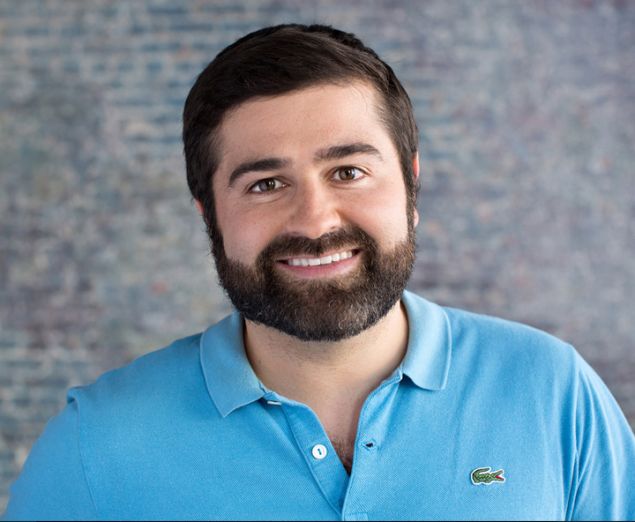 "My socks tend to be very noticeable," Slava Rubin, 37, told the Observer during a recent phone call. His hosiery, he explained, read "CANCER SUCKS" in big, bold letters, and were created to raise money for his nonprofit, Music Against Myeloma. "I will even go to black-tie events," he said, "with my 'cancer sucks' socks." These days, Mr. Rubin can engage in black humor, but when he was a 15-year-old who lost his father to cancer, "for 10 years I couldn't talk about it." Then, on New Year's Eve 2004, he decided to start his own charity as a resolution and a way to honor his father. The Tribeca resident's experience building a nonprofit inspired him in 2007 to help establish Indiegogo, a crowdfunding site that welcomes many charities (unlike Kickstarter). While Mr. Rubin continues to run his own charity, he views Indiegogo, which, according to The New York Times, has raised $750 million for its clients since 2008, as a unique engine of philanthropy. "If you think one entrepreneur has the potential to change the world, why not stack the odds?" he asked. "We've had half a million entrepreneurs." In 2015, the company launched Generosity.com, a no-cost "platform for human goodness" dedicated to individuals and causes with urgent needs. For instance, Lynn Berry used the site recently to raise more than $4,000 to pay for a funeral for her husband, who died suddenly of a heart attack. A plea from the founder of Carry Me Home, a small relief agency in New England, netted more than $10,000 to provide toys and baby carriers and other supplies to child refugees fleeing violence in the Middle East. "Indiegogo," noted Mr. Rubin, is "my way of investing in a better world."—Brady Dale