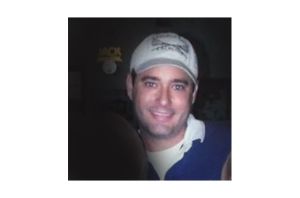 It seems the FBI may finally get its least-wanted man out of its hair.
Toby Juan Lopez, a Toyota salesman from Delaware who has spent the past 13 months in federal prison for meddling into matters involving American hostages held by Islamic State and allegedly threatening an FBI agent, has been let out of jail and may find charges against him dropped if he abides by conditions of his release.
Mr. Lopez, 42, was the subject of an exclusive story in The Observer in February recounting his collision with the FBI's Joint Terrorism Task Forces. Mr. Lopez believed the JTTF had ignored intelligence he claimed to have gathered from months of communications with senior members of Islamic State, including Abu Omar al-Shishani, the former commander of ISIS military forces in Syria and Iraq who was reportedly killed following a U.S. airstrike in early March.
A criminal complaint accused Mr. Lopez of threatening the special agent who had previously listened to 20-plus hours of recorded conversations with al-Shishani ("Sheik Omar" to Mr. Lopez). According to the complaint, Mr. Lopez refused to desist from contacting his purported ISIS contacts or stand down from trying to freelance his way into negotiating for the release of American hostages held in Syria.
"I'm a free man," a palpably pleased Mr. Lopez said on Thursday speaking on his mother's cell phone–the first unmonitored call he made since his arrest.
Mr. Lopez was released following a hearing in U.S. District Court in Wilmington, during which federal prosecutors accepted the evaluation of a psychologist from Drexel University engaged by Lopez's public defender who declared Mr. Lopez mentally competent.
The finding by Dr. Kirk Heilbrun, head of Drexel's Psychology Department, challenged assessments by government psychologists that Mr. Lopez suffered from a delusional disorder and was not fit to be tried. It was that earlier determination that allowed prosecutors to continue holding Lopez indefinitely without a formal indictment. In addition to being shuttled from prisons in Delaware, Philadelphia, Oklahoma and New York City, Mr. Lopez spent months in the medical unit at the Federal Correctional Complex in Butner, N.C..
'The government tried to force medicate me but fortunately, I never had to take a single pill.'
Accepting the new filing of competency, U.S. Magistrate Judge Sherry Fallon ordered the government to release Mr. Lopez into home detention under the care of his mother Joyce, who lives in Dover, Delaware. "Basically, I'm not even supposed to go out into the backyard," Lopez confirmed, though he can watch TV and is not under any gag order form speaking with the media.
"Competency is not a static condition. It's subject to change," the Associated Press quoted Judge Fallon in issuing her ruling.
The AP noted that prosecutors had signaled they might oppose the report presented by Mr. Lopez's expert Dr. Heilbrun, since one of the government's doctors recommended that Mr. Lopez remain in custody for an additional six months pending follow-up evaluation. But the government lawyers agreed to go along with the defense report, and Mr. Lopez believes he understands why that is so.
"Basically, my public defender made it clear to Judge Fallon that the next step was to subpoena the FBI agents and put them on the stand regarding all of our communication and everything I knew, and we think that's what turned them around on releasing me," he surmised.
The ex-car salesman could still face his day in court for sending inflammatory emails and harassing the FBI special agent–Lopez denies they were threats (Renowned defense attorney Ron Kuby, who reviewed the criminal complaint against Mr. Lopez on behalf of The Observer, took issue with the government's case: "That's not a threat—it's an insult," Mr. Kuby said).
But Mr. Lopez says his lawyer is hoping the government will dismiss charges, especially if he follows the terms of his bail, which include electronic monitoring and no use of email or the Internet for a certain period of time still under negotiation.
"I'm ecstatic to be back in circulation and that Dr. Heilbrun gave me a total bill of mental health," Lopez said in the phone interview on his way to Walmart for some new clothes and a toothbrush. "The government tried to force medicate me but fortunately, I never had to take a single pill.  What do I want now? I just want to do some shopping, enjoy time with my family and get on with my life. We have twenty people coming over to my Mom's house for Easter–that will be a great homecoming."
I asked Mr. Lopez if he'd heard the news that al-Shishani, who he had many conversations with via Skype, had reportedly been killed. 
"Yeah, I know all about that," he said.
"And I wonder how coincidental it was that within days of his hit by U.S. forces, the Russians pulled out of Syria," he added. "Vladimir Putin despised al-Shishani for the way he had embarrassed Russian troops in Chechnya and it wouldn't surprise me if a deal was struck with the U.S. over his death."
Mr. Lopez wasn't done: "No matter what kind of bad dude you think Sheik Omar was, he showed himself willing to talk and engage with the West, plus he released hundreds of hostages," he said. "He was a military guy and not some crazy jihad terrorist. You have to worry about what kind of radical commander is now taking his place, especially after the bombing this week in Belgium."
Allan Ripp, who wrote The Observer's previous story on Lopez, runs a press relations firm in New York.