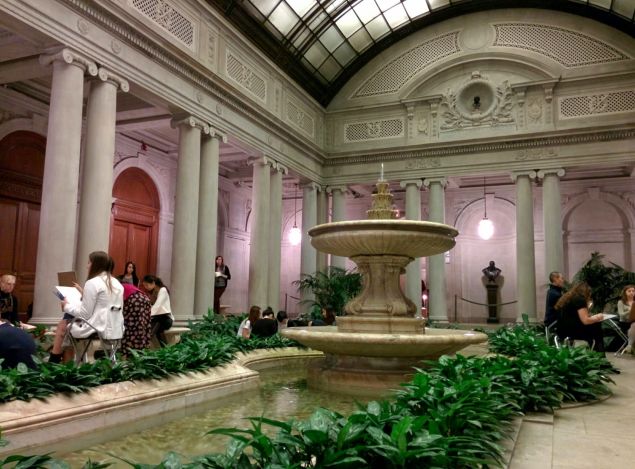 With The Frick Collection's garden saved, the museum is moving forward with a new preservationist-friendly plan for expansion, they announced yesterday. After outcry over the last proposal, which would have eliminated a beloved green space, the institution scrapped their initial ideas. Now, they're renewing their effort to make room for their trove while preserving the feeling of the intimate museum.
The Frick Collection, looking to realize a revised expansion for the institution, has put forward a "request for qualifications" to a chosen group of architectural firms.
"We enter the next phase of our expansion process energized by the promise of an enhanced facility that will address the Frick's urgent programmatic and museological needs," said Frick Director Dr. Ian Wardropper in a statement. Dr. Wardropper also stated that new additions and renovations would ensure that the museum will "continue to do what it does best" which is to "provide intimate encounters with exceptional artworks in spaces designed for tranquil contemplation."
The former Upper East Side home of industrialist Henry Clay Frick houses a slew of masterpieces by Titian, Holbein, El Greco, Rembrandt, Vermeer, and more, and was turned into a jewel box museum in 1935 that has been cherished by New Yorkers for decades.
That's why the museum's 2014 announcement to build a 60,000-square-foot expansion that would demolish the garden oasis on 70th street upset local art lovers. Celebrities and local residents banded together in protest, critics spoke harshly, and in June 2015 museum officials abandoned the ambitious six-story addition, and reevaluated.
Now, the museum returns with a new plan—with some old goals still intact. The Frick family rooms previously off-limits to visitors will be opened to the public for the first time. There will be a renovation of underground space and a revised layout for visitor circulation, to create seamless movement from the museum to its reference library. And the museum will gain a new gallery, dedicated conservation spaces and more room for educational and public programming.
The Frick plans to announce its selected finalist later this year, and plans to reveal designs in 2017.