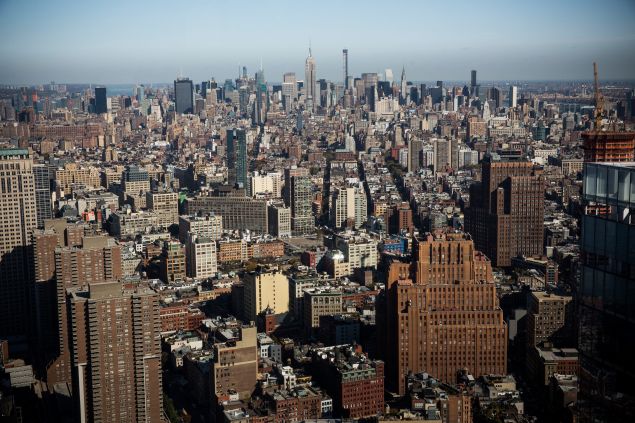 At a presentation last Friday, New York City Housing Authority CEO Shola Olatoye was impressively knowledgeable and upbeat. Perhaps it was her commanding and candid performance that masked the numbers she unabashedly shared. For no one in the audience of several hundred at the Center for New York City Law at New York Law School challenged her on what struck us as terrifying and inevitable: NYCHA is a Titanic heading toward an unavoidable collision with an iceberg.
On second thought, that comparison isn't fair: the Titanic was in a much better position; it had a few working lifeboats. NYCHA does not—something even Ms. Olatoye cannot overcome. The financial burdens of deferred maintenance and operating deficits plus the overlay of rampant crime—NYCHA residents are five times more likely to be the victims of crime than other city residents—remind us of the absence of watertight doors on the Titanic.
NYCHA is the nation's largest public housing authority. It provides shelter for more than 1 in 12 New Yorkers. The official resident count is just more than 400,000, though some estimate the real number is more than 600,000. There are some 178,000 apartments in 2,553 buildings in 328 developments. Most of those buildings were erected between 1942—eight years after NYCHA was created—and 1969. The median rent is about $447, capped at 30 percent of resident's income.
A mayoral plan to fix NYCHA's significant problems cannot depend on a shift in federal policy and the magical appearance of unappropriated funds.
Collecting that rent was just one problem Ms. Olatoye mentioned: NYCHA is getting just 70 percent of the monies it is due each month. But that is just the tip of the metaphorical iceberg: as reported in today's New York Observer cover story, funds from the federal government fell sharply during the Obama administration, and now NYCHA is forecasting a $2.5 billion operating shortfall over the next five years. That is on top of the $16.9 billion gap in unmet capital needs—for essential repairs.
Mayor de Blasio's long-awaited strategic plan, NextGen NYCHA, includes a five-year projection to reduce the capital needs gap by $5 billion. One problem is that all but $600 million is expected to come from the federal government. That is not a plan; it is wishful thinking. Other parts of the NextGen plan make sense, particularly the idea of leasing—not selling—NYCHA lands to private developers for both market-rate and affordable housing initiatives.
It is clear that Ms. Olatoye spends a great deal of her time meeting with residents and trying to repair relationships eroded by years of poor maintenance and services. That is no small challenge, and she seems to be making progress: repairs now take 7.2 days to complete—down from an average of 12 days. But the same progress cannot be cited for other union-mandated work rules. Ms. Oyatole shared a story of residents' frustration with the slow speed of garbage removal. NYCHA residents typically drop their garbage off on their way to work in the morning, only to find it still there when they return in the evening. Apparently, 60-year-old union work-rules still send workers home at 4 p.m.; and the garbage sits overnight.
The day before Ms. Oyatole's talk, U.S. Attorney Preet Bharara announced that his office had opened an investigation into possible fraud by the city when it sought federal funds to clean up health and safety violations in NYCHA housing and homeless shelters. When queried about this, Ms. Oyatole tried to deflect the issue by complaining about the persistent lack of federal support for public housing—the dodge was a disappointment after her candid, charismatic presentation.
A mayoral plan to fix NYCHA's significant problems cannot depend on a shift in federal policy and the magical appearance of unappropriated funds. Mr. de Blasio did well in appointing Ms. Oyatole. Now he needs to empower her to find real solutions.