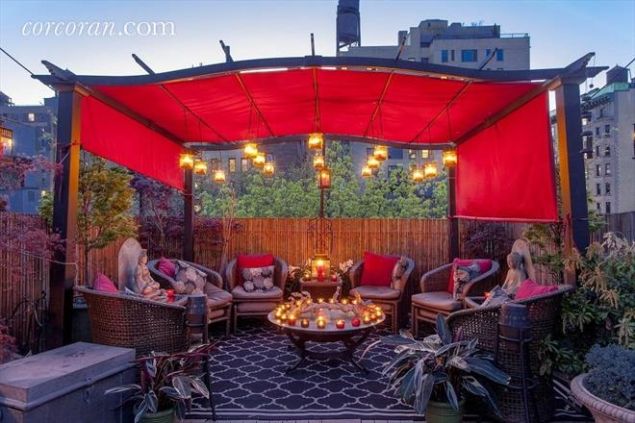 The brownstone once declared to be the "unluckiest house" in New York has finally gotten a happy ending.
Well, we're not sure if 627 West End Avenue truly earned the title of "unluckiest house" in the city, but it did have quite a few issues that came up in attempts to sell it—a saga that lasted nearly eight years and included four separate deals falling through.
The home was owned by Broadway producer Tracy Aron for nearly twenty years, but back in 2008, she decided to test out on the market.
"We had a deal that was about to close in 2008, and the buyers backed out," Corcoran broker Karen Kelley, who had the $7.995 million listing, told the Observer. "Since then, we've had four contracts that were out, but for a variety of reasons—most of them to do with the buyers—they didn't consummate, so no deal."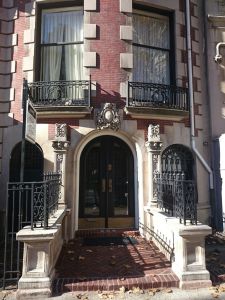 "When it says it has been on the market since 2008, that scares people away," David Kazemi, a broker at Bond who represented the buyer, told the Observer.
"The house is a hundred years old, so there are little things here and there that are messed up, but it's not like there's a dead body in the basement or the foundation is destroyed," he informed us. Always a good thing to hear!
The home looks perfectly nice—eight fireplaces, formal living and dining rooms, and original plaster and crown molding, along with a library with mahogany bookcases. Perhaps it was the means of traveling through the more than 6,000 square feet within the home—along with the large main staircase, there's an additional staircase off the kitchen that could be "easily recreated as a site for an elevator," according to the listing.
"I love my house so much and I love my neighborhood so much that when I think about moving, I am less motivated," Ms. Aron told the Observer last year.
"She was definitely very personally attached to the property," Mr. Kazemi conceded. "She lived there for 19 years—it wasn't just her house, it was a part of her, and she was looking for the right buyer. It was just perfect timing."
But alas, the time has finally come—a buyer emerged, and Ms. Aron has sold the home for $6.9 million, to a foundation.
"They do philanthropic type of work," Mr. Kazemi said.
Perhaps that's why Ms. Aron was finally able to part with the home. "[Ms. Aron] is a philanthropist as well," Ms. Kelley said, "so she's thrilled with the buyers—they are just a really wonderful foundation."
As for Ms. Aron's next moves, she's doing something entirely new.
"She's going to Tribeca," Ms. Kelley said. "She wants to check it out! She wants to have a more contemporary lifestyle, rather than be one woman in a big townhouse!"