Since the '60s, older, established French houses have reigned supreme, demanding the attention of press, buyers, and customers around the world. Unless the names Christian Dior, Chanel, Yves Saint Laurent or Lanvin are mentioned, there hasn't much case to consider a new, up-and-coming designer. And unlike their compatriots in London who have long championed the young and precocious (Alexander McQueen and John Galliano are prime examples), and heavy consumer base in New York, Paris has always been the least eager to showcase new brands looking to step out on their own. That is, until now.
In the new wave of change that is enveloping the fashion industry—designers re-electing to show their collections off season and creating see-now/buy-now shows, plus the decline of traditional press, especially in the US—a fresh crop of French designers is popping up, and ultimately changing the game. Leading the pack is Demna Gvasalia, head of the design collective that makes up uber-street friendly label Vetements and now creative director at Balenciaga (he will debut his first collection for the house this season). The designer spent most of his early career at Maison Margiela before working with both Marc Jacobs and Nicolas Ghesquière at Louis Vuitton. His MO is to create garments that the consumer will actually want to buy, although his sweatshirts and jeans are reconstructed and redesigned to offer something different to the market.
"The new generation of fashion designers is much more aware of what is happening in current culture," says Daniel Hettman, Co-founder of Advani London and advisor to up-and-coming French brands. "The financial crises created a big mind shift among them and made them realize that the way we consume is changing. A brand like Vetements literally brought the street onto the catwalk via street casting and designer pieces inspired by everyday clothing. Big brands and fashion groups will take time to adapt whereas young brands are more flexible thanks to their size."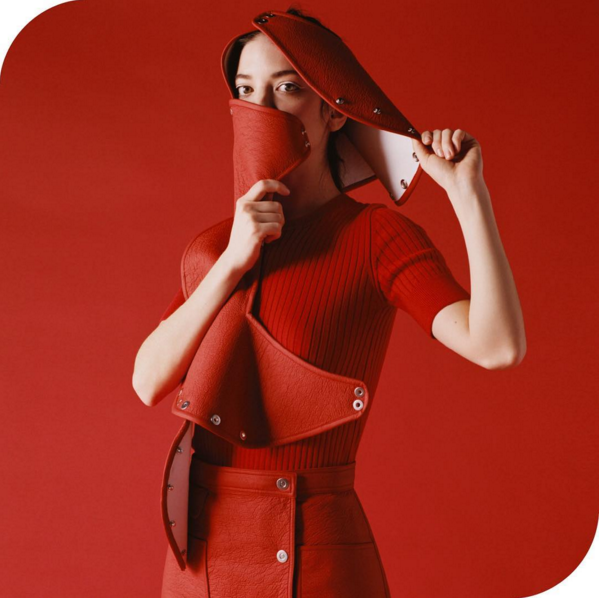 Courrèges, the revived fashion house from the '60s, is another label investing in young talent. Designers Sébastien Meyer and Arnaud Vaillant had already launched their fledging brand Coperni Femme—one of the finalists of the LVMH prize—before being appointed creative directors of the house. Their debut collection for Spring 2016 was a hit amongst the fashion crowd, where they sent iterations of the same garment down the runway. All extremely wearable pieces, it was a show that forced editors and consumers to view a French collection in a completely different way. "These new designers also champion a new approach to luxury that is independent and focused on season-less signatures as opposed to seasonal trends," comments Leila Yavari, Fashion Director at StyleBop. "This is a very interesting focus, which I think could impact the industry in the long term. Particularly with the recent vacancy in so many big houses, I think these talents could definitely redraw the landscape in the coming seasons."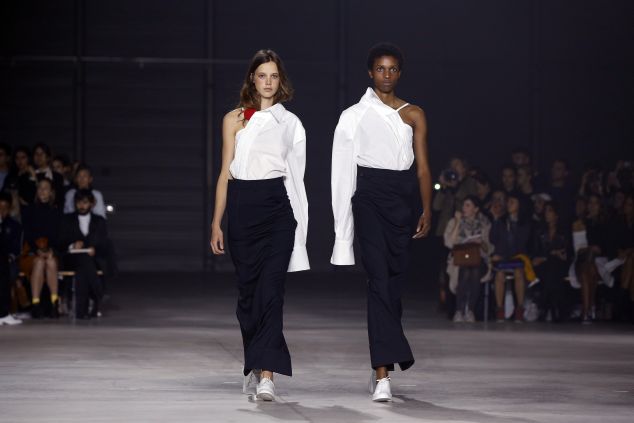 Not to be forgotten is Jacquemus, the new guard at Carven, Guillaume Henry at Nina Ricci, Christelle Koché, who was previously the art director of Chanel's artisanal Atelier Lemarié and a past designer for Chloé and Dries Van Noten before she launched her label Koché for spring/summer 2016 (consequently, Koché is a semi-finalist in this year's LVMH Award). Etienne Deroeux (a previous finalist of the ANDAM award) is another young designer who has been showing in Paris for over three years, but is just now receiving more exposure. "I see the changes in the industry with a very positive eye and as an exciting opportunity," says Mr. Deroeux. "The old rules are getting blurry and labels can take the chance to redefine how they want to work with their customers and concept. Young labels can take advantage of this situation, because a smaller structure allows faster moves and quicker adjustments. I think the fact Vetements or Tom Ford decided to go ahead first is quite stimulating. Fashion is ever evolving and it feels quite natural that existing rules gets challenged from younger brands."
All of these labels are evidence that Paris isn't lacking in talent. Rather, it is brimming with new designers ready to make an impact. The difference between it and other cities however, is the financial backing. Instead of the financing and support systems that New York offers, designers must secure their own funding to start a label. As this is hard for any new creative, they ultimately end up joining one of the big, luxury houses that require dozens of staff to help produce product, or, relocating to another city more able to support them. The perfect example is Sies Marjan, who recently debuted at New York fashion week to an intimate but extremely influential crowd (who promptly raved about the collection). The French-born designer, Sander Lak, is an alumnus of Dries Van Noten.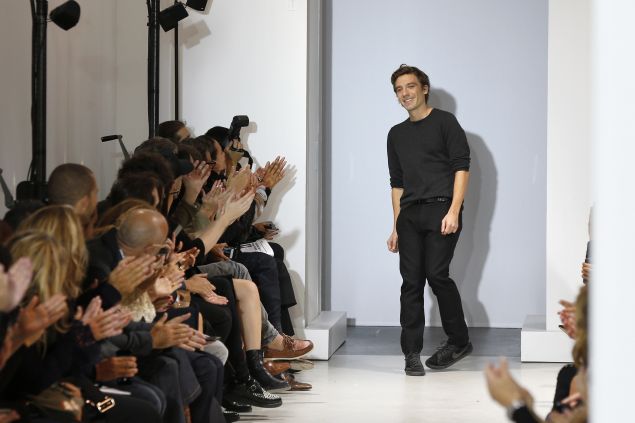 Parisians are also known to be traditionalists, and commercial support of a young designer has been another hurdle for new companies to overcome in France. "As the first Parisian department store it is our role to always seek out new talents, and new designers, to have them discovered and loved by our clients," says Jennifer Cuvellier, fashion buyer at Le Bon Marché. "I do think people are also looking for newness and a new vision of fashion. We are just the facilitators—fashion barometers really—and we give our clients the tools." But are sales adequate support for a young design house? While brands like Jacquemus have found commercial success, other labels have been forced to close when their founders were able to find higher paying roles. Once named the new creative directors at Courréges, designers Sébastien Meyer and Arnaud Vaillant announced the closure of their label Coperni; Kris van Asche shuttered his eponymous label to focus on Dior Homme, and in May last year, Julien Dossena, a 2014 LVMH Prize finalist, also left his own brand, Atto, to focus on his role as creative director of Paco Rabanne.
The biggest influence on the rise of these new talents is the Internet. Immediate, international exposure via news sites and Instagram has allowed those who aren't fashion insiders to raise a voice in support of new brands. Press isn't restricted to traditional magazines or newspapers, where real estate is limited to advertisers or big name labels. Instead, brands can command their own audience, and cause their own sensation. And like all young talent, they have energy, enthusiasm and youth on their side. It's a new dawn in Paris, and as with the general flux of the industry at the moment, change is welcome.