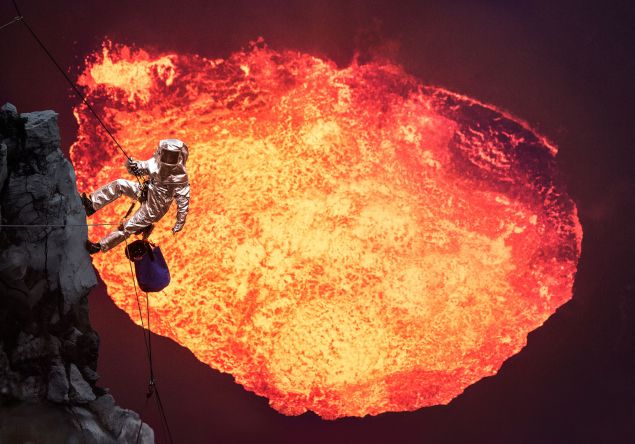 Filmmaker Philip Bloom remembers the first time he tried out a Phantom 2—a two-and-a-half-pound, quadruple-blade drone. Shortly after it lifted off the ground, it plummeted into the Atlantic Ocean.
"I learned a lot from that," he told attendees of the second annual New York City Drone Film Festival at the Directors Guild Theater on 57th Street last week.
"I was terrified of water after that," he said of his crash landing. "So I went into the desert in Nevada, to practice for the next month. That was brilliant. I learned to fly around a cactus."
For the uninitiated, what first stood out is that very few at the event seemed uninitiated. The hour-plus panel, Creativity and Drones: Pushing the Boundaries, found the mostly male crowd at rapt attention, pin-drop silent, absorbing tales of adventure mixed with wonky tech speak. When asked how many had built their own drones, about 10 audience members raised their hands.
At one point, moderator and festival founder and director Randy Scott Slavin said to his panelists, "Let's talk a little about neutral density," followed by the self-conscious aside, "This is such an aerial photography panel. I just said let's talk about neutral density."
But for those of us who glazed at the phrase (which apparently refers to uniformly subduing colors), there was still a layman's education to be had.
Successful drone photography, it becomes clear, requires mastering photography and piloting skills. Control is essential because drone photographers can't frame their shots like terrestrial photographers.
With rapidly improving technology, including quieter drones with 3-D-mapping capabilities, creating such films will likely get easier. "By the year [after next]," filmmaker Eric Cheng said, "it will be very hard to crash a drone into anything."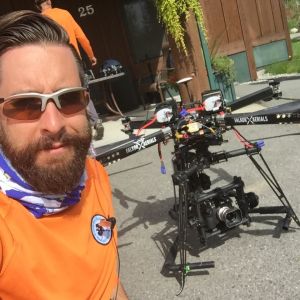 Mr. Bloom, who previously  worked with CNN, BBC, and LucasFilm, noted how his new craft leads to welcome accidents as well. For instance, he recounted a shoot for CNN's travel show The Wonder List with Bill Weir.
"The opening shot of our Iceland episode is one of my favorite shots of all time," he said. "You don't know what you're looking at because it's a top-down shot of a glacier. Bill [Weir], who's wearing a bright-colored jacket, is a little spot of color. As [the camera] comes down I tilt up to reveal that he's not climbing a rock face—he's walking along a glacier. It was a pretty accident."
That said, this kind of swooping, rollercoaster-like shot common in drone cinematography can produce ill effects for the viewer—and reveal some mischievous intent on the part of the operators.
"A lot of people get vertigo on this kind of movement," Mr. Cheng said. "I think a real fun contest would be Shortest Film That Makes The Most People Throw Up."