Doctor Mike, the internet's favorite dreamy doctor, is officially open for business. For Upper East Siders, the doctor will be at the CURE Urgent Care clinic on the UES. If you're not already uptown, but you are single, booking a visit to the doctor might be the only way to see him; after all, with more than 1.6 million followers on Instagram, he surely has a full social calendar.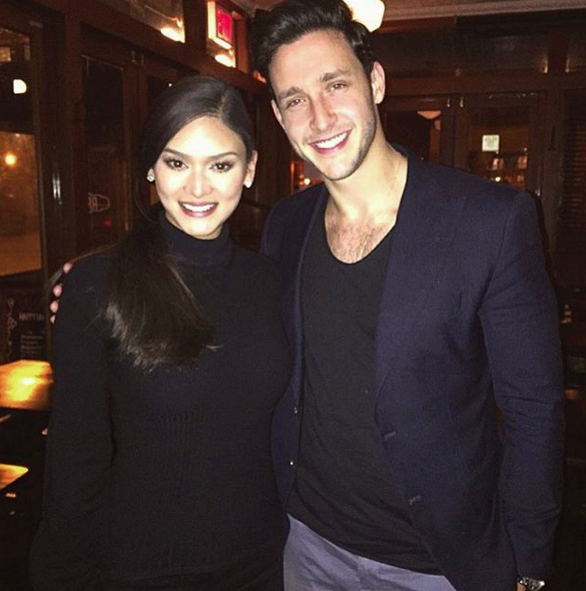 Dr. Mikhail Varshavski, better known as Doctor Mike to Instagram followers, is joining forces with Dr. Jake Deutsch, the founding partner of CURE Urgent Care, until March 21. For those unfamiliar with Doctor Jake, he's also been touted as one of the world's hottest Instagram doctors. Dr. Varshavski said, "By partnering with Dr. Jake, my hope is to encourage more people to visit their doctor. We are both very active on social media and believe physicians need to become more relatable. Together we want to break the antiquated notion that doctors are superiors who give order to their patients."
If you've been putting off a doctor's appointment, or if you're tired of endlessly searching for Dr. Mike on Coffee Meets Bagel, an app with only one option a day, call 212-832-2756 or book on Zoc Doc under Dr. Jason Deutsch. The proceeds will be donated to Dr. Mike's Limitless Tomorrow Foundation. Interested parties better act fast, as the good doctor is rumored to be dating Miss Universe Pia Wurtzbach. Hopefully, if you do book an appointment, you're not too sick, so you can still make a solid first impression. Who knows, maybe Zoc Doc will become the next Tinder.