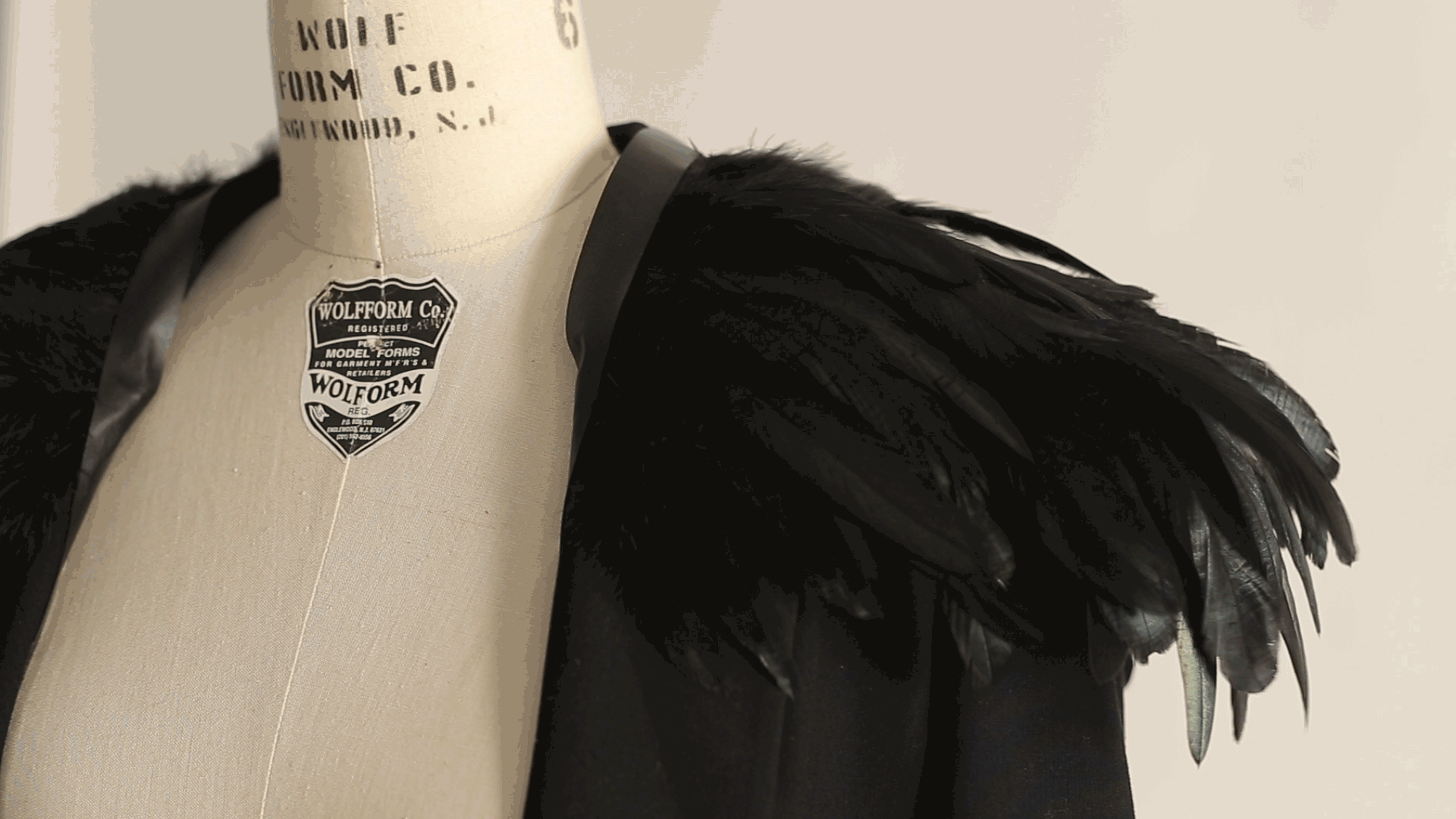 For an exhibit at SXSW in Austin this past week, Birce Ozkan, a New York-based interactive designer, curated a collection of wearable projects by Parsons School of Design students and alumni that confront real-world problems head on in their design and the integration of connected technologies.
Many of the pieces—from Yuchen Zhang's Bury jacket, which is designed to protect the wearer from increasing levels of air pollution, to Maxine Kim and Minsung Kwak's Hide coat, a commentary on animal cruelty with a pure, white rabbit fur exterior opening to reveal raw-looking hide inside—look as though they could have come straight from Lady Gaga's closet.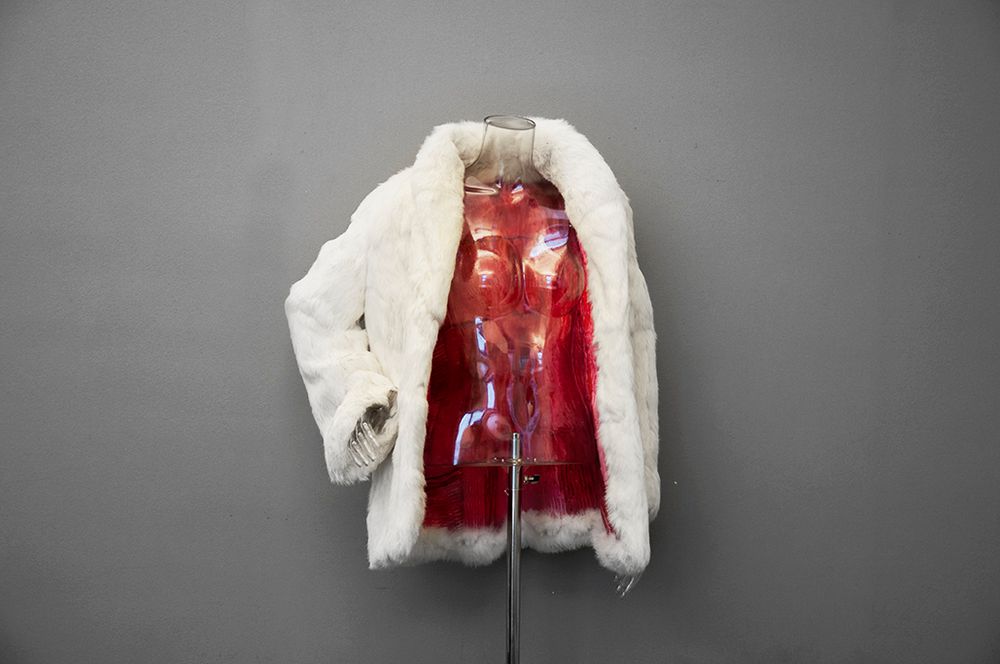 Birce Ozkan, the exhibit's curator and instructor of an Interactive Garments course at Parsons, focused her attention on nature. The Augmented Jacket, equips humans with navigational technology inspired by that of birds, while the Fall dress reacts to its environment, mimicking a tree losing its leaves in the fall as the wearer enters different temperature and light scenarios.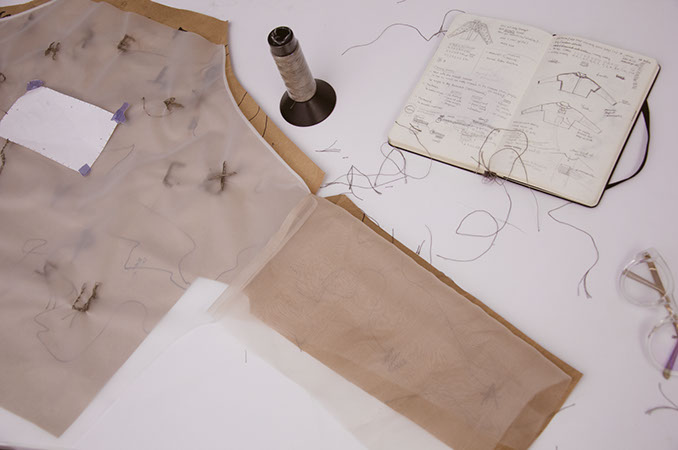 Click Kick, a shoe that replaces your computer's mouse, and Key Bod, a wearable keyboard device that forces movement, both by visual designer Nitcha Tothong, challenge the physical symptoms caused by frequent computer and mobile use like poor posture and circulation.
This post is from Observer Short List—an email of three favorite things from people you want to know. Sign up to receive OSL here.