Digging through today's pile of "it" bags and classic purse shapes, it has become increasingly difficult to find a purse that feels authentically different. Or at the very least, a shoulder bag that you won't find staring at you from across the subway car during the morning commute.
That's why we liked the unique approach taken by Manu Atelier. Using authentic handcrafted techniques, sister design duo Beste and Merve Manastir tapped into their family's Turkish traditions to roll out a range of purses that feel like a breath of fresh air. Their father is one of the oldest leather foods manufacturer in Istanbul and the sisters have even adopted his logo to brandish their bucket bags and updated camera bag style.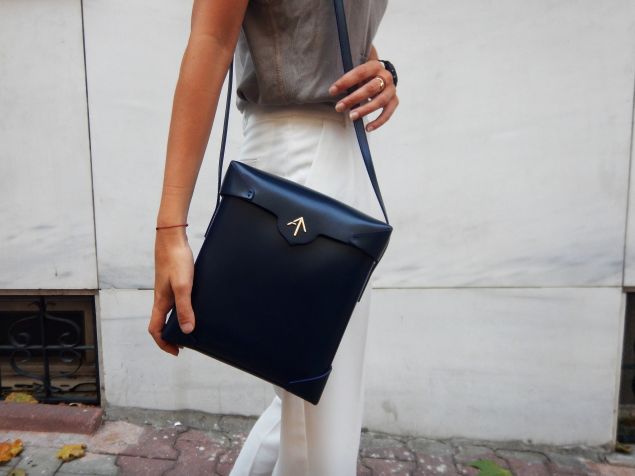 "Our signature style, the Pristine, was created by developing one of our father's oldest and most classic designs into a modern shape. The style is extremely distinctive, including an exclusive folding technique, tonal suede interior and a unique and functional fastening," the duo explained to Observer.
The Pristine style has been in Manu Atelier's repertoire since the brand's founding in 2014, but now a smaller version, the Pristine Mini, is being offered in a scratch-proof material. Still lined in suede, the compact bag is guaranteed to last long past Fall/Winter 2016, thanks to an exterior that is immune to the jagged edges of keys and nails that are longer than Kylie Jenner's.
We emailed the Manastir sisters to learn more about their newest handbag feature–and how the support of Instagram's Eva Chen helped catapult their brand into the spotlight and land retailers such as Stylebop and Selfridges.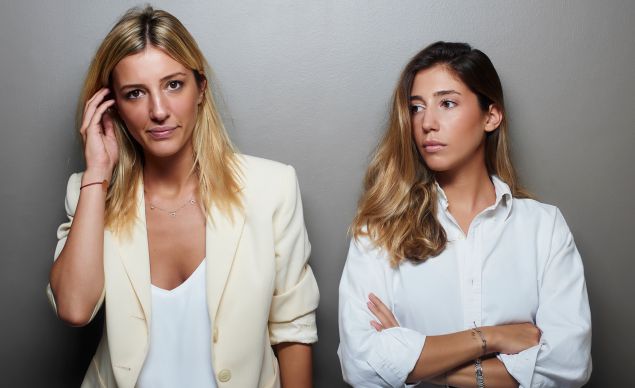 What makes the bag scratch-proof? 
We discovered the unique matte calfskin through our Turkish supplier, which we have been working with since the brand first launched in 2014. After testing some of the key components inside the leather, we developed the scratch-proof effect with a rare coating process. By closing the material's pores, the same way as with patent leather, the matte material becomes un-markable and scratch-proof, creating a durable luxury handbag.
How did you test that these bag would withstand scratches?
We tested the calfskin numerous times through wearing the bag ourselves day-to-day, trying out different ways of impacting the bag, until we found the un-markable fabric, which was durable and long-lasting.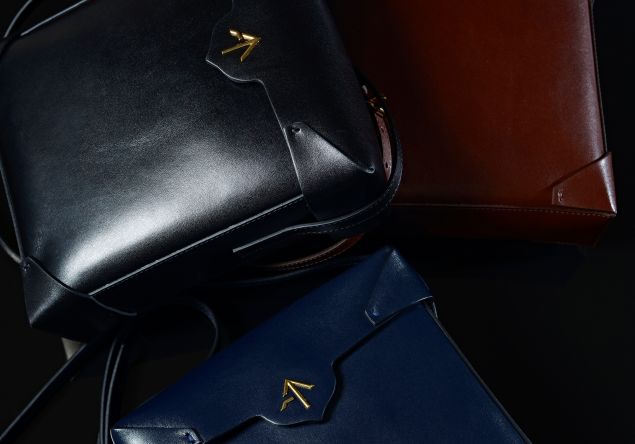 What inspires the unique shape of your bags?
We want our bags to be individual and we want to present our father's unique artisan style and traditional talents to a modern audience, by creating perfectly designed and carefully made collections. The unique combination results in minimalistic, yet unique refined styles, which we hope go hand-in-hand with the present undercurrent desire for unlabeled 'unicorn' brands.
What details from your Turkish background do you carry into the bag designs?
All of the designs are still molded and manufactured by our father and our team of craftsmen who have been crafting for over 50 years. Each member of the team put his or her heart into each piece; it's a passion for them. We always say that there is love and an inspiring collaboration between the artisans and the designer and this is at the heart of Manu Atelier's approach to premium leather goods.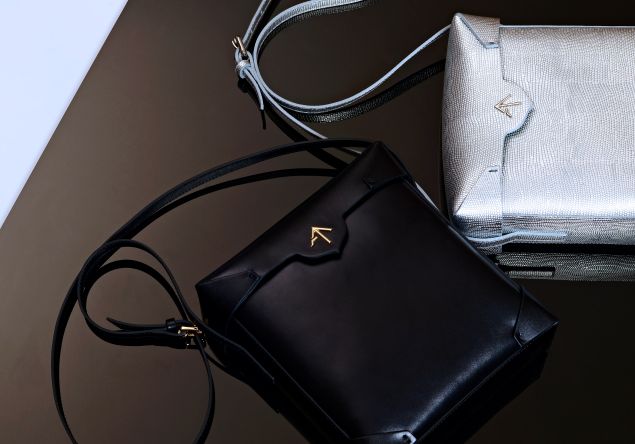 Eva Chen is a fan of the brand! How has her support bolstered your business?
Eva has been such an amazing support to us. We sent Eva one of our signature styles, the Pristine, which she kindly posted many times on her Instagram. We saw a huge influx of sales and enquiries from around the world, particularly from Asia, with our own e-commerce site selling out of the style seven times. It was incredible to see the shift in how the consumer was so informed of our brand and products through the social media that they were following.