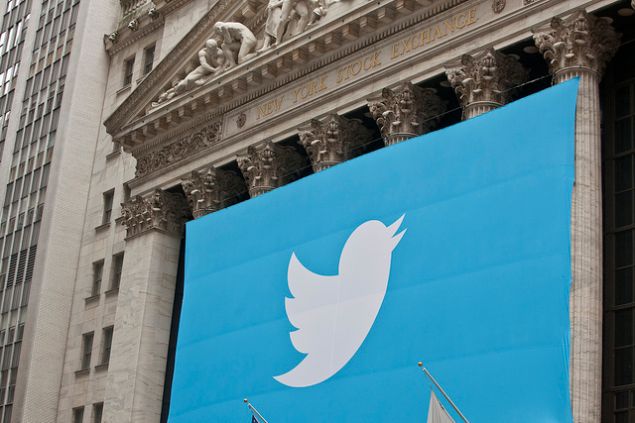 March 21, 2006: Twitter was founded. The social networking platform that enables users to communicate in 140-character bursts didn't truly reach the mainstream, however, until after the 2007 South by Southwest (SXSW) festival—60,000 users per day tweeted about their experience at the conference. The site's popularity rapidly grew—after Michael Jackson died on June 25, 2009, more than 100,000 tweets per hour were sent using his name. The site now has over 300 million users, and has bolstered itself with acquisitions like live streaming app Periscope. But sadly Twitter is now most famous for what it does wrong—it lost over $500 million after its disastrous IPO, its new Moments tab was a flop and updated design elements like changing the favorite star to a heart were widely ridiculed.
March 23, 1857: The first passenger elevator was installed, at 488 Broadway in New York City. While primitive steam elevators had been used to move material in factories since the 1820s, Elisha Otis' new design with safety cables could be used to transport people (his Otis Elevator Company still exists today). Electric elevators with automatic doors followed in the late 1880s, and while there have been modifications since then, the basic design of the machines has stayed the same. One drawback of elevators (at least for manufacturers) is that it's basically impossible to mass produce them, since the hydraulic specifications of every building are different—but that hasn't stopped building managers from using them for over 150 years.
March 25, 1995: WikiWikiWeb, the Internet's first ever user-editable website, was launched. Programmer Ward Cunningham developed the site as a tool to exchange ideas with fellow computer enthusiasts. The site's name (like that of Wikipedia, which followed in 2001) was inspired by the Hawaiian word wiki, which means "quick." One quirk of WikiWikiWeb was that all hyperlinks were written in CamelCase, stylized as one word even if they were made up of two or more (i.e. JohnSmith). The site is still live, but as a result of a hacker attack in 2014, it is now in a read-only state.
March 26, 1999: The "Melissa worm" infected between 100,000 and 250,000 Microsoft (MSFT) computers. The virus sent infected emails to the first 50 addresses in each victim's Microsoft Outlook address book. Melissa jammed corporate and government networks, causing some large companies to temporarily go offline. Concerned Microsoft customers also began emailing the company, causing its servers to crash. The worm was written and released by David Smith, a computer programmer who served 20 months of a 10 year prison sentence and paid a $5,000 fine.