Thom Browne debuted an exhibit at the Cooper Hewitt Smithsonian Design Museum on Thursday evening in the latest installation of the design hub's "Selects" series, on display until October 23, in which guest curators select from the museum's massive compilation of works, ranging from priceless pottery to humble textile swatches.
"With 210,00 objects you never know what they're going to latch on to," Matilda McQuaid, the museum's Deputy Curatorial Director, said of her visit to the Cooper Hewitt's expansive warehouse in Newark, New Jersey, with Mr. Browne. "Guests pull out things that we as curators would never choose. They're always the most humble objects, rather than our masterpieces, which is great."
Mr. Browne latched on to mirrors and gilded gold frames, thanks to his ongoing fascination with reflective surfaces. A handful of his recent collections included a nod to mirrors, including his men's presentation in Paris last January and in New York last July.
The resulting exhibit was an entirely reflective room covered in hologram wallpaper by Osborne & Little. Throughout the space, Mr. Browne used props from his past showings, including 64 pairs of silver-plated brogues and an entirely mirrored desk topped with a compact mirror, stapler and lamp. The walls of the newly renovated building's Marks Gallery are dotted with antique frames and mirrors that span centuries, the oldest of which is a carved mahogany-encased mirror dating back to 1755.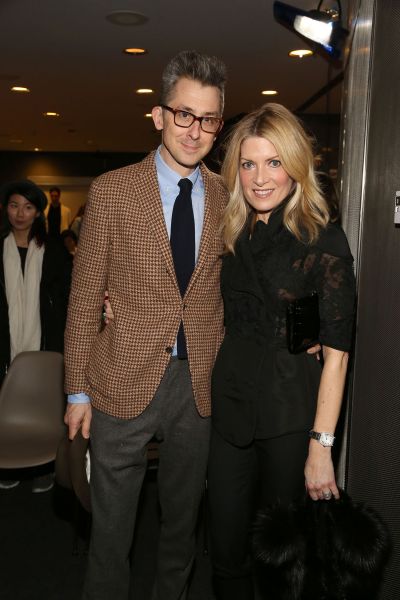 The debut was followed by a talk between Ms. McQuaid and Mr. Browne, where the two explored Thom Browne—both the man and the brand, beginning with the CFDA-crowed designer's humble beginnings as an actor and receptionist at Giorgio Armani. "I was actually fired," Mr. Browne said with a smile, sending the standing-room-only crowd into thunderous laughter. Guests included curator in chief of the Metropolitan Museum of Art's Anna Wintour Costume Institute, Andrew Bolton, Instagram fashion director Kristen Joy Watts and GQ editor Michael Hainey who brought along his wife, Gilt Groupe's men's fashion director, Brooke Cundiff.
Guests also learned the little unexpected nuances of Mr. Browne's life, including anecdotes on his love for Japanese consumers who gravitate toward his store's minimalist architecture, his Catholic upbringing in Allentown, Pa., and the fact that he never irons his shirts. "Nothing should be perfect, but it should be perfectly made," he said of his wrinkled oxfords.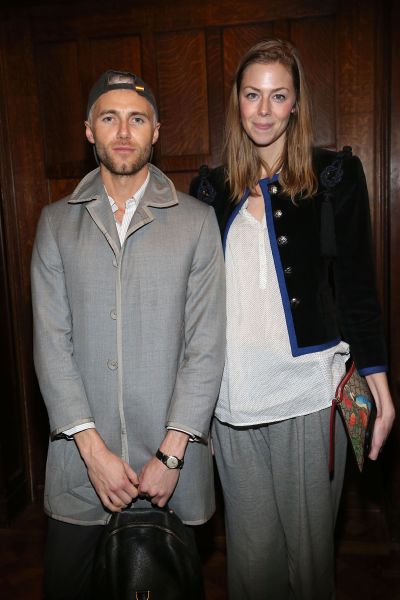 "I think somebody that can adapt a uniform for themselves is showing something really interesting about their personality," Mr. Browne said afterwards. He often wears a signature, perversely preppy uniform. His dark, close-cut suits are hemmed to his shins, while the sleeves give the blazer a shrunken appearance. Hiding beneath is usually a white oxford collar shirt piped in his signature red, white and blue hues. "I think I've used it all the ways that I want to use it now," he said of his reflective obsession. "Luckily I do have other ideas."