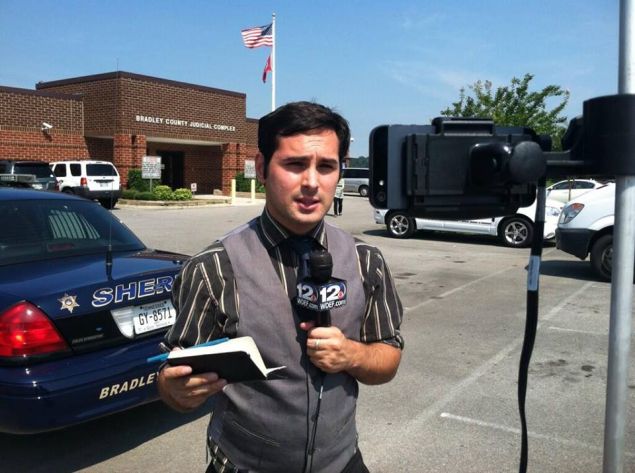 Everyone from pop culture nerds to President Obama has railed against journalism's recent turn toward clickbait. Now one more Twitter user has joined the fray, promising to restore journalism's role as "the most noble profession."
Needless to say, it's a parody account.
Guy at your J-School, AKA @JschoolStrytllr, joined Twitter yesterday , and since then he's been tweeting a steady stream of idealistic, somewhat arrogant thoughts about the "human condition." The account even lists its location as "J-School":
Guy at Your J-School only has about 300 followers so far, but several journalists are already avowed fans.
The profile photo used with the account appears to be of Irish broadcast journalist James Mahon. However, even though the account's persona is that of an honorable J-school student, Mr. Mahon told the Observer that he had not been contacted for permission to use his photograph.
"I have no idea who this is and am outraged that someone has done this," Mr. Mahon said in an email.
While this is seemingly the first parody account for J-school students, many other college archetypes have been immortalized on Twitter, including the Guy In Your MFA and the girl writing the Dystopian YA Novel.