Back in 2012, Brian Shimmerlik, a student at NYU Stern, and Steven Bofill, who worked in aerospace, came up with a crazy idea: put a vending machine in the back of every NYC taxi. The cab companies told them to get lost, but the idea evolved into something bigger and better. Well, actually—something smaller and sleeker. 
The duo has spent the last few years building and distributing a vending machine for the next generation. Completely digital with a touchscreen and filled with everything you could want from a phone charger to snacks, the futuristic mini stores called Vengo are taking convenience to a new level in places like hotels, gyms and college campuses nationwide. They're not just in the business of selling convenience store odds and ends, though; the units double as platforms for branding, marketing and data collecting.
This venture started with the NYC Next Idea competition, which the young entrepreneurs won for a $17,500 prize. "We took the money, started building, kept it really lean and Steve took the lead on the product side. It looked really good, barely worked," Mr. Shimmerlik told the Observer.
Then they raised $5 million in funding from big-time investors Gary Vaynerchuk, Tony Hseih, David Tisch, Brad Feld and even rapper Nas (who also recently invested in Exo cricket bars). And that brings us to today, where Vengo Labs walked into the Shark Tank looking for their next big investment from sharks Mark Cuban, Robert Herjavec, Kevin O'Leary, Lori Greiner and Daymond John.
We chatted with the founders about the deal and their time in the tank, so read on only if you've seen the episode. Spoilers lie ahead!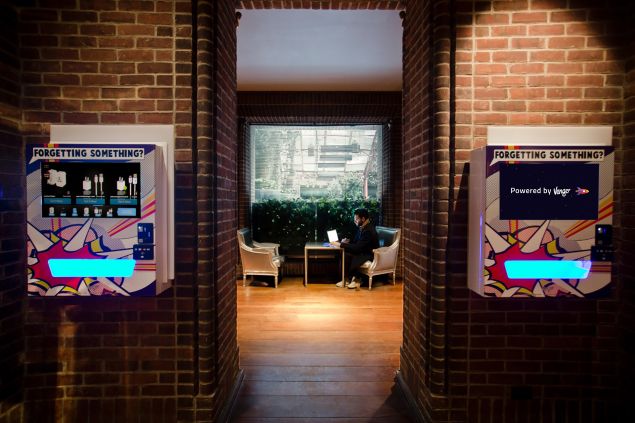 First off, was there a Shark Fight?
Brian: No fight. Kevin led with the offer and Lori got in. It was a very respectful vibe both ways
What was the deal?
Brian: We went in asking for $2 million for 12.5 percent. We're more of a real company with 12 employees, so we asked for that, and you can imagine we were very prepared to defend that. They said 'we love the company. We love the product', so we struck the deal with Kevin and Lori for $2 million in debt for 3 percent ownership, with two years to pay it back with a seven percent interest rate.
What kind of deal did you want to make going in? Which Shark did you have your eye on?
Brian: We were definitely thinking more on the equity side, just because it's more the traditional structure. But since we're a hardware technology company with production costs, it was appropriate for us, so Steven and I looked at each other, knew it was a good deal and made it.
We were targeting Daymond. He's from Queens, we work in Queens, Nas, who is one of our other partners, is from Queens, and Daymond is a branding guy, so it just seemed like a good fit. He was our original target, but we were happy to change that strategy.
Why wasn't he interested? What attracted Kevin and Lori to the company?

Brian: He said we were already well covered in terms of branding guidance because of our existing investors. We  have Zappos CEO Tony Hsieh, for example, and Daymond said, 'he's better at branding than I am!'
Kevin liked the financial return. We were aggressively pitching Lori to team up, saying QVC is amazing because 'you can demonstrate the products, and we can use our interactivity to do the same thing.'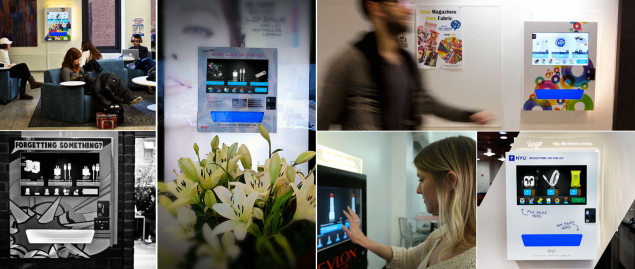 How was the experience of being in the tank? Better or worse than you expected? How long did your pitch and negotiations last?
Steve: I think it went well. We expected it to be stressful, and I can't say that at the time we were extremely stressed. But it didn't go perfectly smooth. Brian handled a lot more of the questions—it was about 80 percent business and 20 percent technology—and it might have been more stressful for him on the business side.
Brian: Honestly, the whole process of getting into the tank was long and stressful. I'm really passionate talking about the business. I do it all day every day, so it wasn't bad. It lasted over an hour.
What have you done, or what will you do with the investment?
Brian: Basically we're going out and funding the production of our equipment. We're building about 550 this year. And it looks like, becuase of the demand, we'll come in way above.
How has it been working with Kevin and Lori?

Brian: No comment. We haven't really gotten to yet. The deal is in progress.