There are ton of apps you can use to retouch your photos, but when you try to slim yourself down or airbrush your selfie without knowing the proper technique, you risk making it onto a Buzzfeed listicle of Photoshop fails.
A new app from GoSexy is taking amateur hour out of on-the-go photo retouching. The company's first app was DIY, but their new app, GoSexy Final Touch, gives you the option to let professionals handle it for you for only 99 cents per photo (or less). The app launched on Friday, promising you'll get your photo back perfectly retouched in only a few hours. So I decided to give it a try.
After you download the app for free from the app store, open it up, choose a photo and select "retouch by designer." I decided to go with this selfie.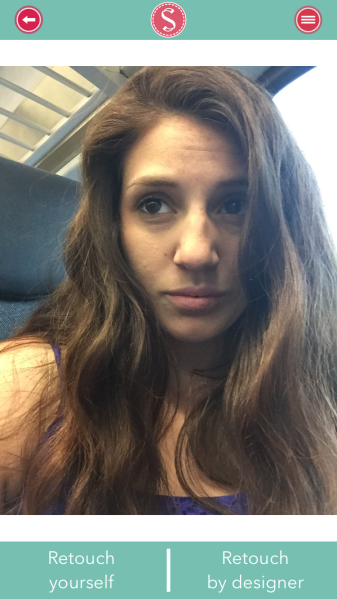 Next, you decide what changes you want made to your face. You can: have the size and shape of your nose adjusted; have your lips plumped; have your skin airbrushed; have skin, eye and lip makeup applied; have your teeth whitened; and have red eye removed. I chose the lip plumping, skin airbrushing and makeup options.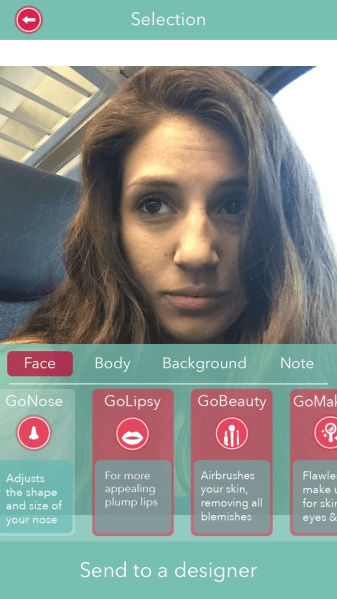 If your photo is of more than just your face, select "body" in the top row. You can: have your body made slimmer; "go sexy" AKA have breasts and hips enlarged; have your legs made to be longer and more fit; and be made to look more tan. Since I went with a selfie, I didn't choose any in this category.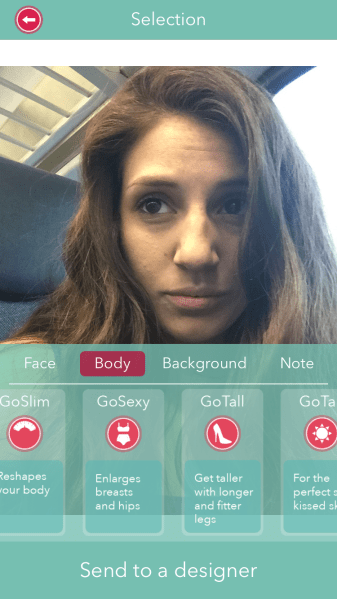 Next up is the background. You can GoBlurry (have the background blurred so you're more focused in the image) or GoNeat (have unwanted items removed from the background). I decided to go for the blurred background.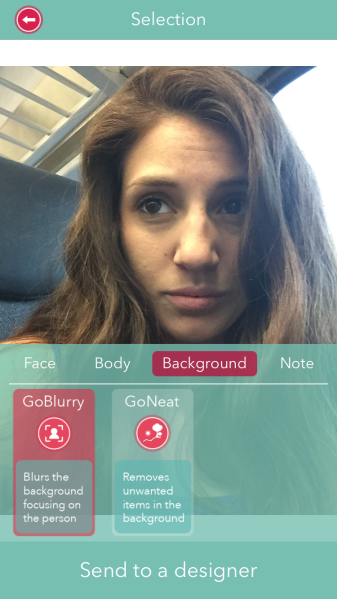 If you have any other specific requests, you can detail them in a note to your designer. I asked the company spokesperson for examples of what you can write here and "I want really thick lips" and "I want Kardashian hips" were her suggestions.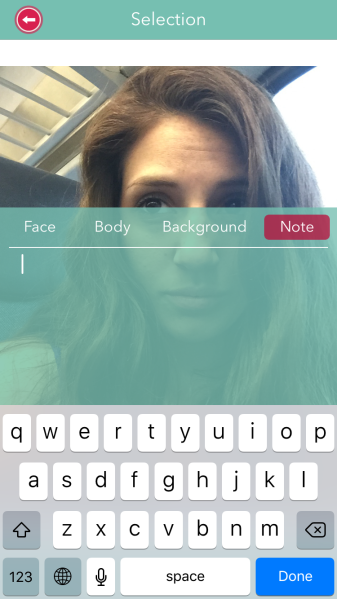 When it comes time to pay, you can have one photo retouched for 99 cents or go for a bundle: five photos for $3.99 or 10 photos for $5.99.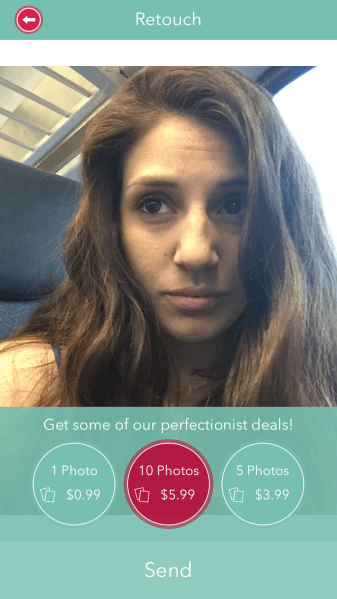 Soon after, I received my retouched photo. Here is a before and after: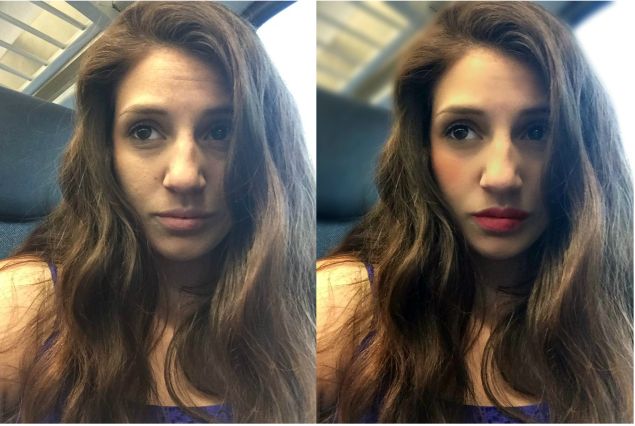 Since I'm not used to seeing myself airbrushed or with so much makeup, it's a bit jarring at first. In the future, I would use the note to ask that all the changes be subtle. It does, however, look more professional than anything I could achieve myself. Here are some more before and after comparisons: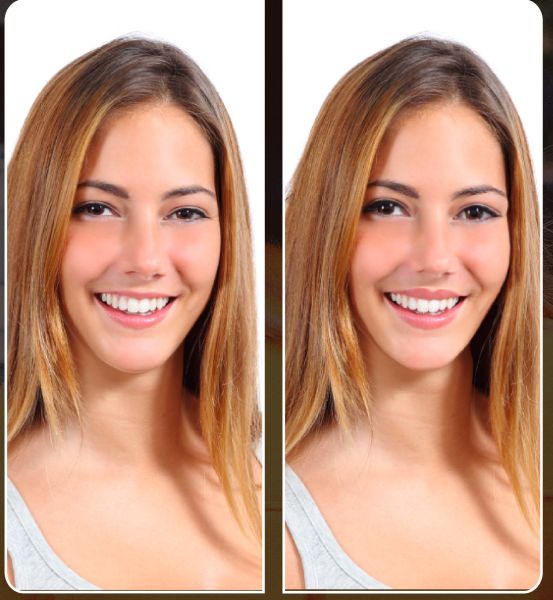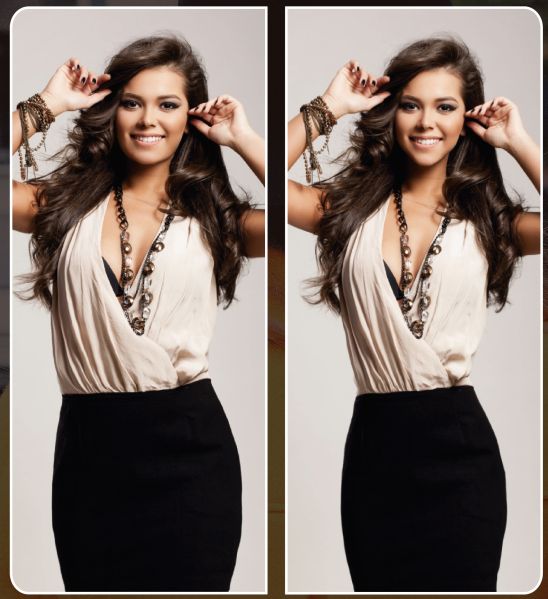 "We simply put the power in girls' hands to look their best on photos," co-founder Umut Ates told the Observer.