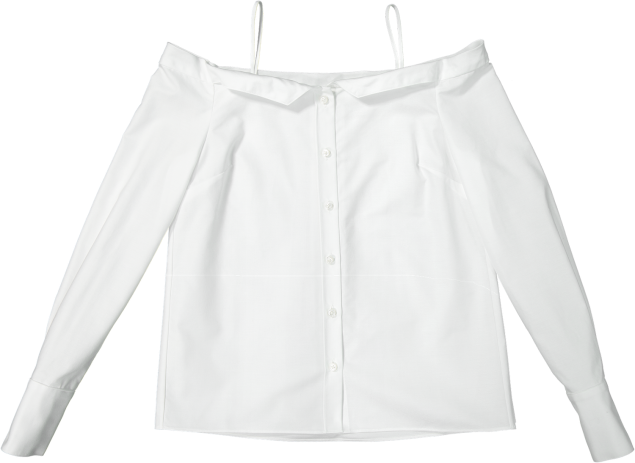 Last fall, and I ended up buying one. But instead of picking up a cheap model from Uniqlo or a fashion-forward version inspired by the runway, I ordered one from Cuyana, a San Francisco-based startup that traffics in simple but elegant basics. The alpaca wrap is as simple as can be, but that's kind of the point. The company tagline is "'Fewer, Better," which it believes "extends beyond fashion to a life that is fuller and richer."
The sentiment is very much in vogue right now, combining the ideas of ethical consumption with luxury. Just as knowing the origin of the kale in a salad transforms the act of purchasing lunch into a statement of belief, so too does understanding the supply chain behind an item of clothing.
Besides, I was desperately in need of restocking my wardrobe after I read Marie Kondo, the Japanese decluttering rock star. "Keep only those things that speak to your heart. Then take the plunge and discard all the rest," Ms. Kondo wrote, inspiring thousands of trips to the Salvation Army. "By doing this, you can reset your life and embark on a new lifestyle."
Gone went vintage dresses from college and tank tops I bought at Anthropologie many lunch breaks ago just because they were marked down. Giddy with the tidying bug, I went on, disposing of innocuous work dresses and jeans that were only perfectly adequate.
The downside was that I found myself with very little left to wear.
But I was still on my KonMari high—I didn't want to just buy some new clothes that were merely O.K. No, I wanted carefully considered, well-made items that would withstand my next closet purge. Perhaps not surprisingly, there are now more new designers producing specific, well-defined product lines than ever.
It's basically the opposite of fast fashion. Instead of popping to a store and leaving with armfuls of clothes, I spent hours online considering fabric and origin stories.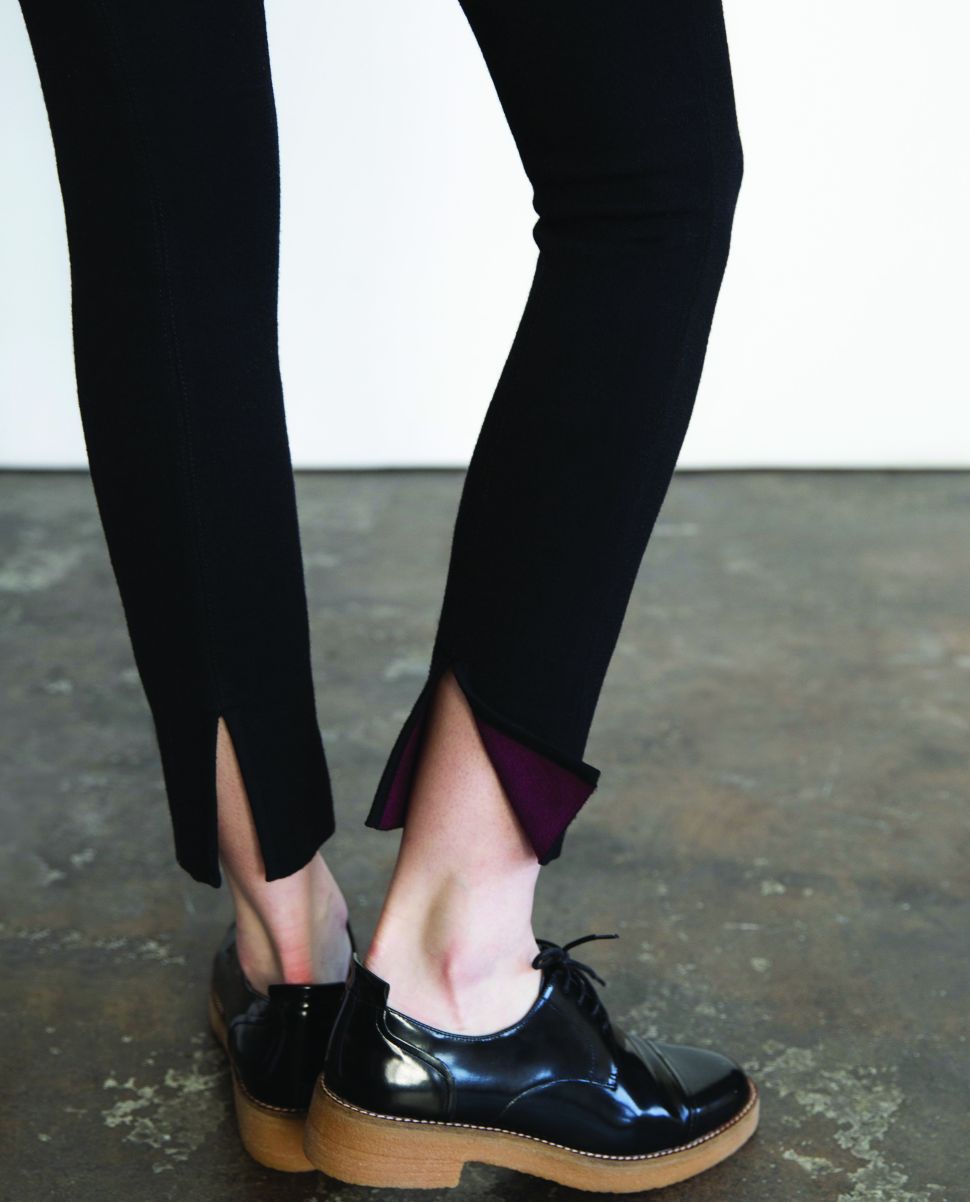 I stumbled upon Plyknits, a line of cashmere and merino leggings that double as office wear. Ever since reading Joan Didion's 2011 book Blue Nights, where, in what is clearly not the point of the memoir, she references wearing cashmere leggings, I have thought of them longingly as the ultimate luxury. But I only wanted a pair that was worthy of Joan Didion.
Plyknits fit the bill perfectly—the Ply Pant, in merino and cashmere, has a vent in the back with a pop of color. Plain cashmere leggings have a seam down the front, rendering them more substantial than athleisure or long underwear. They are the brainchild of Carolyn Yim, who was so cold when she moved from Hong Kong to New York to study that she took to layering cashmere leggings under her jeans. But the quality of the pants, from brands like Donna Karan and Rag and Bone, disappointed Ms. Yim, whose family has been producing woolens for three generations.
"They were poorly done, they would pill and bag and just become this mess after two months," she said. So she decided to design her own.
"Unlike normal cashmere, they are a lot thicker," Ms. Yim said, explaining production techniques and the reason that older cashmere so often is not just thicker, but less likely to pill and become thin after a season.
Pretty soon, I was deep into my new mode of discovering direct-to-consumer quality garments. I bought a pair of black jeans from Industry Standard and bras from Negative Underwear, both made by New York-based young designers. I replaced my ratty old T-shirts with thick, well-cut ones made by a brand called Kotn.
I found menswear-inspired white button-down shirts from newcomer Uniforme.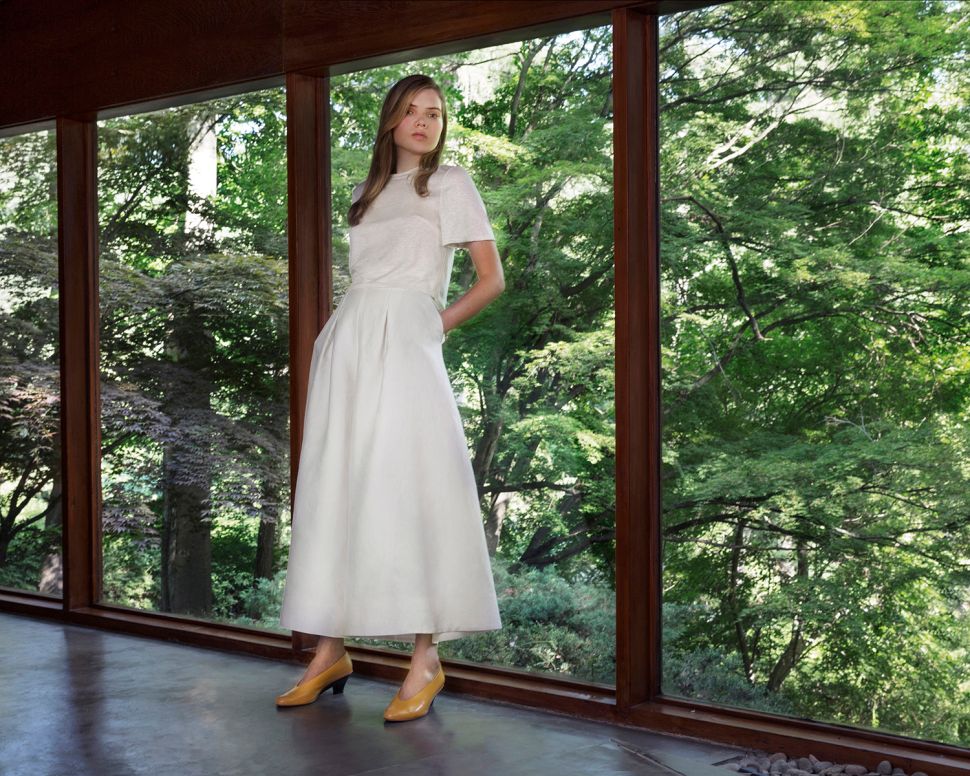 "It's a really classic idea in men's wear that you want high-quality things that are going to last," its founder, Alice Wang, explained when I visited her in her coworking space. "But women's wear is more governed by trends and desire."
Ms. Wang's simple white shirts are made of oxford cloth woven in Switzerland by Alumo, a textile mill prized by the kind of men who discuss their shirt makers in online forums. The buttons are Australian mother-of-pearl buttons.
"I'm just focusing on high quality," said Ms. Wang. "It's not luxury for luxury's sake."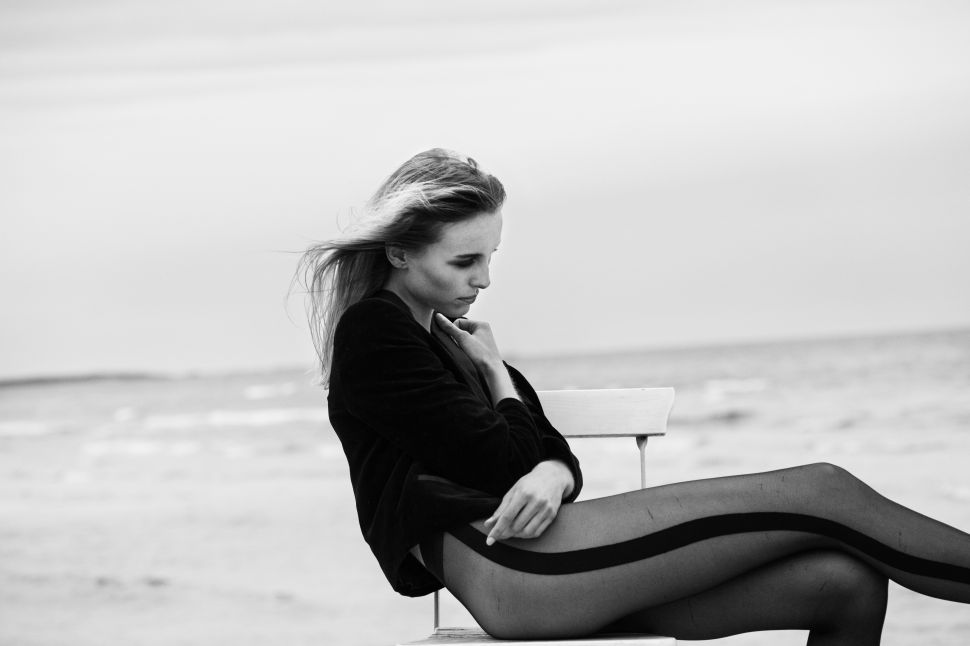 This ethos ultimately extends to seemingly unlikely items. I found Swedish Stockings, a line of sustainable hosiery. Made from recycled yarn, the stockings are designed to be long-lasting, a way of combating the harmful petroleum-based industry that produces virtually disposable products.
"As the first hosiery brand to offer an eco-friendly product we are also considering quality as an important part of being sustainable," Nadja Forsberg, one of the company's co-founders, told me in an email.
Even underwear can be a thoughtful purchase. When Greer Simpkins was a teenager, a family friend brought her a pair of bikini underwear back from Italy. The cut was unlike anything Ms. Simpkins had ever seen, and she dreamed of reproducing them in quality cotton. Last year, the Parsons graduate launched Hello Beautiful, a line of white cotton underwear with a demure red rosette and high legs and waist (since launching last year, she has added a black version and is in the process of developing another style and a basic cotton bra).
"The market was overlooking women in this particular area. I was never able to find this shape in cotton, made in the USA," Ms. Simpkins said of her signature panty, sexy in its simplicity. "I was getting to the point where I wanted to invest and take better care of things, not just buy mass-produced from the sale section. I wanted to think about how I spent my money."
And that is the ultimate irony of wanting fewer but better things: stocking up on classic, well-made basics will end up costing both time and money. But the end result is a closet full of carefully considered items that are nothing short of life changing.
As Ms. Kondo wrote: "The question of what you want to own is actually the question of how you want to live your life."
Cashmere pants, high-quality cotton underwear and shirts, alpaca from Peru and eco-friendly stockings from Sweden is a pretty great way to live.