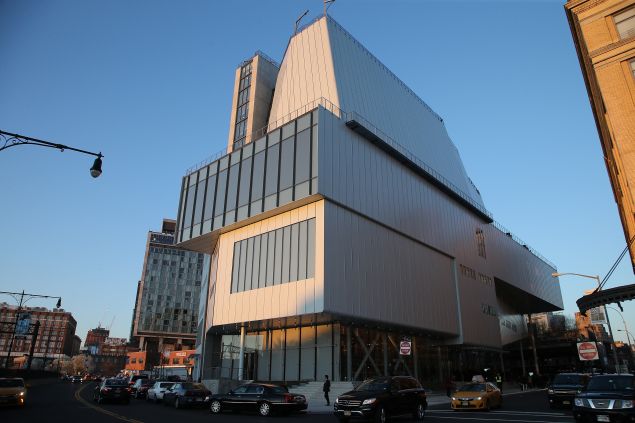 The Whitney Museum will do a complete reinstallation of its collections for the upcoming exhibition "Human Interest: Portraits from the Whitney's Collection," a show of portraits from the past 100 years. "Human Interest" will occupy two floors of the museum and run through February 2017.
The old flour mill in Los Angeles that Hauser Wirth & Schimmel has transformed into its newest location has historically been a haven for graffiti artists. The gallery has chosen to preserve as much of the existing graffiti as possible, and has even worked with a street art historian to identify the works.
Some more Venice Biennale 2017 announcements: Jesse Jones will represent Ireland and collaborate with Irish theater actress Olwen Fouéré for a performance, and Philipp Kaiser has been tapped to curate the Swiss Pavilion.
Hong Kong executive and billionaire heir Adrian Cheng has joined the Public Art Funds's board of directors. Mr. Cheng is executive vice chairman of New World Development, executive director of jewelry brand Chow Tai Fook and the founder of the arts organization K11.
The British Museum went to great lengths to keep Greece from seizing a Parthenon sculpture when it lent and transported the work to the State Hermitage Museum in Russia in 2014. Here's a look at the sculpture's complicated travel itinerary.
A newly launched organization in Europe will focus on the preservation of artists' estates. The Institute for Artists' Estates is the first of its kind, and founded by Dr Loretta Würtenberger and Daniel Tümpel. On the group's mission, Dr. Würtenberger says, "We are building something for which there is already a great demand: a central source for advice and an opportunity for those facing similar questions on best practice to share information."
Two artists making NSFW satirical work about the presidential candidates have had their social media accounts disabled or censored. Houston artist Phillip Kremer, who is known for digitally distorting the faces of his subjects, had his Instagram account shut down last Thursday, and now Illma Gore's Facebook account was suspended after she posted a drawing of nude drawing of Donald Trump on her page.