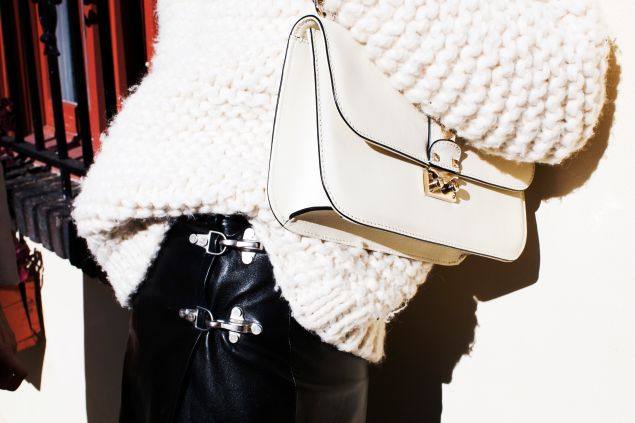 Videos, tuxedos and limos. As a child of the '90s, those were the three things you knew were rented. But over the past 10 years, in this magical world of technology and absolute immediacy, the concept of actually owning something and keeping it has become undeniably unfashionable, even within the fashion realm. Today it's all about borrowing that coveted piece of clothing, sharing it with the world on Instagram, then giving it back and moving on to the next one.
Rent the Runway, which launched in 2009 was, of course, a game changer for young women who found themselves with 10 weddings and various charity events in one summer. In a city like New York, where closet space is as precious as having peace of mind, this was a godsend as it gave the illusion of having a closet with Narnia-type powers. Except instead of mythical lands, it was room for all your shoes.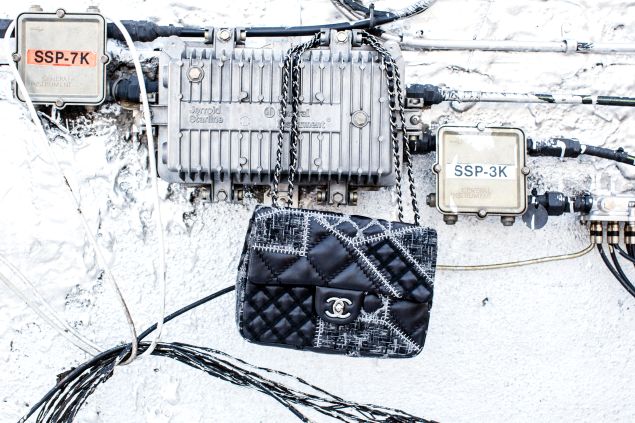 But RTR was focused on outfitting women for special events and occasions. A new set of companies such as Stylelend, VillageLuxe, Le Tote and the Lena Fashion Library of Amsterdam, has helped facilitate the concept of renting clothing, bags and shoes for those run-of-the-mill, everyday moments. After all, if we can rent rides, apartments, and puppies, why shouldn't it be the same for fashion? "The social barriers between what's mine and what's yours are becoming so much more blended and as a society we are so comfortable and connected where a sharing economy is viable," said Julia Gudish Krieger, the founder and CEO of VillageLuxe. The site offers access to the closets of Charlotte Ronson, Alexandra Wilkis Wilson and Vogue editors.
But there is also the major appeal of getting drool-worthy pieces, without having to go full on Fantine in Les Mis. Lona Duncan, the founder of Stylelend, a clothing rental service for shoes and bags from high fashion designers like Chanel, was inspired to launch the company after realizing her fashion appetite was bigger than her budget. "So I thought, wouldn't it be cool if I could borrow from another stylish girls' closet at a fraction of the price?"
VillageLuxe also emphasizes that they want to help women monetize their closets. "How do you unlock that value? The types of women we have on there are primarily women in their 30s and 40s that are affluent, that have amazing styles and don't necessarily need [to save] $100 every week for their Chanel bag, but there is this sense of wastefulness," said Ms. Krieger. With research showing that most 30 year old women own about 212 pieces of clothing and have a wardrobe valued around $11,000 (and shoes for about $3,000), making a little money off of it all sounds quite appealing.
These businesses also foster a sense of community amongst its lenders and borrowers; it's like a sisterhood that lives in your closet. Ms. Krieger, whose company's tagline is actually "Forget the Runway, Rent the City", said, "We're extending that same friend dynamic of, 'Hey, can I borrow that?' but across an entire apartment building and city, in a socially integrated way." With the average person utilizing only 20 percent of their closet, why wouldn't you want to share? That regretful feeling of never wearing something but not being able to give it up is solved. Everyone knows the best foundation for a strong sisterhood is the same shoe size.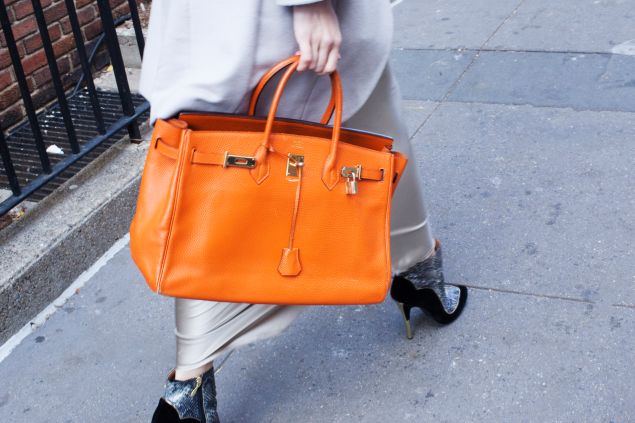 It also appeals to the millennial preference of paying for an experience rather than ownership. "We have so many choices this day and age and we want to make sure that we maximize our happiness," said Ms. Duncan. "For example when a user of our app rents a dress from another woman, she feels good about saving 90 percent of retail, she gets to wear it to her event, collect all the compliments and then give it back after she has maximized the dress returns through pictures she puts on Instagram, Facebook and Snapchat. It is unlikely that she would wear that dress again in the next six months, so why not rent it?"
But this isn't just about giving women more fashion options, as the sharing economy is a lucrative business. PricewaterhouseCoopers predicted in its 2015 report, that companies that offer access over ownership as part of their business models have the potential to increase global revenues from roughly $15 billion today to about $335 billion by 2025.
Sometimes you just need to walk in another woman's shoes, especially when they are YSL black leather studded booties for $65 a week.