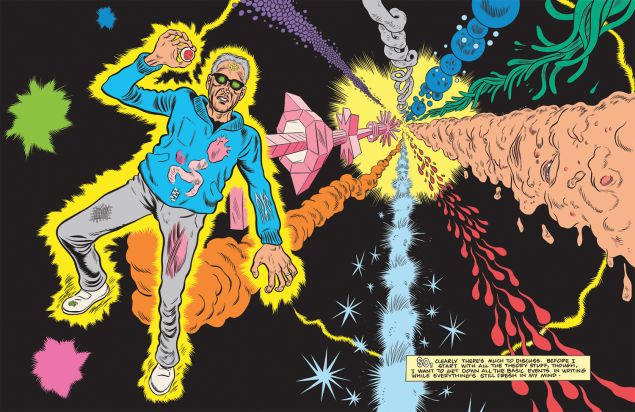 "I wouldn't be interested in the work of an artist if they didn't suffer from debilitating anxiety," Daniel Clowes says. "It's part of the process."
Despite the antithetical title, Patience, Mr. Clowes' new graphic novel, is largely about anxiety. The book tracks the lives of the title character, a young woman whose promising future is compromised by an abusive past and cut short by her murder, and her husband Jack, who travels through time in an obsessive attempt to save her.
Marking the cartoonist's return to Fantagraphics—the publisher that released his flagship series Eightball and his 1997 breakthrough Ghost World—it's a big-questions book: life and death, family, parenthood, love, revenge, the nature of time and space. But as Jack's frequent fuck-ups on his era-hopping quest exert a disastrous ripple effect on both characters' lives, it also becomes a crackerjack metaphor for a very workaday worry: the fear of lack of control.
It's a feeling Mr. Clowes knows all too well.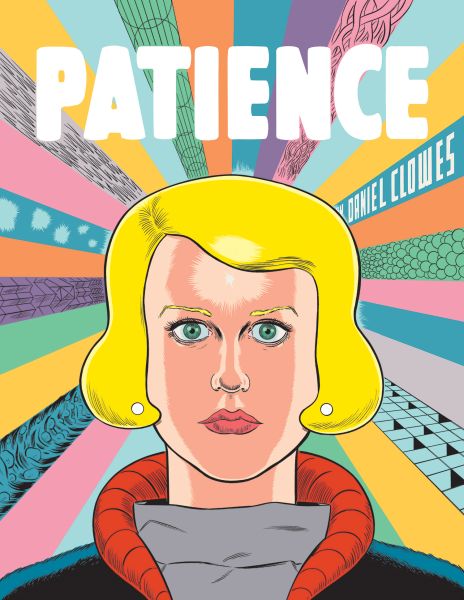 "I'm a fellow sufferer," he says. "The version of anxiety that Patience feels—where you turn off the lights and you start to see all the weird shapes in the darkness, and your brain goes through the constant cycle of all the terrible things that are gonna happen to your family—is very much the kind of anxiety I have."
Perhaps that's why Patience, and not her time-jumping vigilante widower, comes across as a more sympathetic lead, despite Jack's adventures occupying the bulk of the story. "She's without a doubt the only voice of reason in the book," Mr. Clowes says. "She's the one whose eyes we should be comfortable seeing through. Jack's definitely not a reliable narrator."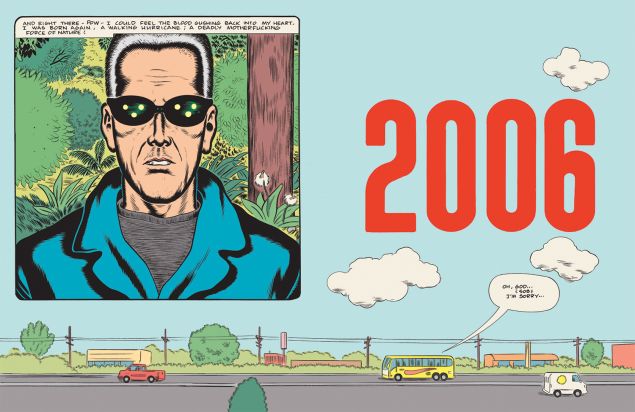 But in a story that involves malfunctioning time-travel devices, incinerator rays and a violent cult of personality surrounding a presidential candidate with a secret connection to our heroes, terrible things really do happen to Patience and Jack. One of his goals, Mr. Clowes says, was to make those events hit like a punch in the face.
"I haven't been in a fight in a long time, but as a young man…" He pauses. "I can't say I was 'in a fight,' but I got the shit beaten out of me several times. I remember the feeling of when you get hit in the head, and it flashes to white and you're just like—" He makes a sound like a zombie in the process of being brained. "It's just this jarring shock: Boom, there it is, and then it's over and you're sort of lost afterwards. I really wanted to capture that.
'I got the shit beaten out of me several times. I remember the feeling of when you get hit in the head, and it flashes to white and you're just like—I really wanted to capture that.'
"I mean, I wanted the whole book to feel kind of physical," he continues. "A lot of my books feel like you're observing from a distance, like you're separated from the events and watching them happen—like a play, almost, where you're seeing the characters moving around in full-figure. In this one I really wanted you to be in the story and feel everything. Much more direct and emotional and visceral." On that front, Patience delivers: From the metallic font of the title on the cover to the nightmarish vistas Jack sees as he hurtles through time, bright colors and psychedelic visions enhance the book's intensity.
They also provide an intriguing glimpse of Mr. Clowes' vision of the world beyond.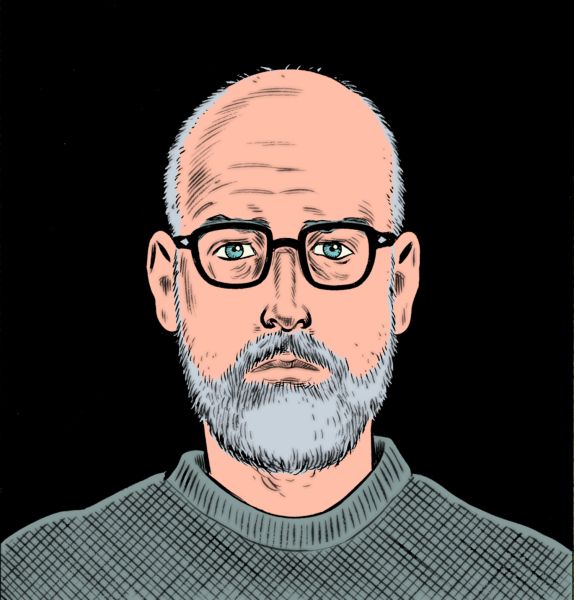 "I was certainly trying to create my own religion in this book," he says. "Something that felt more truthful than any actual organized religion—some kind of mathematical system that exists behind what we see. I always imagine we see this tiny shred of actual reality, and behind that there's all of this stuff we can't perceive. That's what I was getting at."
In a grim coincidence, the book's release is marred by a real-world tragedy: the passing of Mr. Clowes' collaborator Alvin Buenaventura, an influential figure in the world of alternative comics who was deeply involved in Patience's production process. "I got two advance copies a month and a half ago, and I gave him one of them immediately, so he got to read it," Mr. Clowes says. "It would've just killed me if he never even got to see the final book." Buenaventura's name appears in the opening title pages on an asteroid-like object "flying off into space," as the artist describes it—an unintentional but fitting immortalization.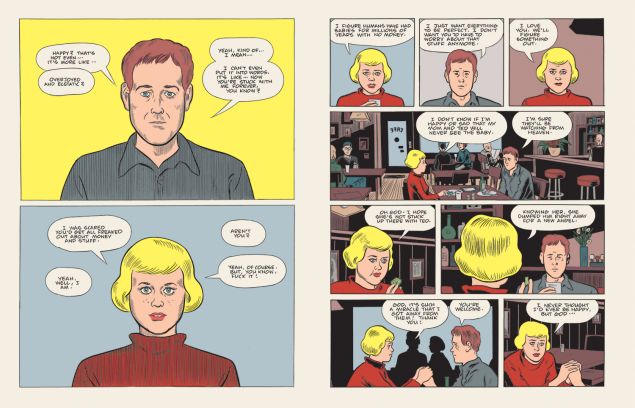 And indeed, as Patience and Jack's narratives separate, intertwine and recombine, Jack uncovers "the one unassailable truth" that holds together not just their relationship, but all of reality. However, Mr. Clowes being who he is, the nature of that truth is never revealed to the reader.
"I wanted to do a CliffsNotes edition of the book and just have one study question: 'What is the one unassailable truth?' " he says, only half-kidding. "I almost actually put that in the back of the book. If I'd had an extra eight pages to fill or something, maybe I would have."
BESbswyBESbswyBESbswyBESbswyBESbswyBESbswyBESbswyBESbswyBESbswyBESbswyBESbswyBESbswyBESbswyBESbswyBESbswyBESbswyBESbswyBESbswyBESbswyBESbswyBESbswyBESbswyBESbswyBESbswy
Of course, we have to ask what it is. "That's one of those questions I can never answer," he replies. "I have my own thoughts, but…" He trails off.