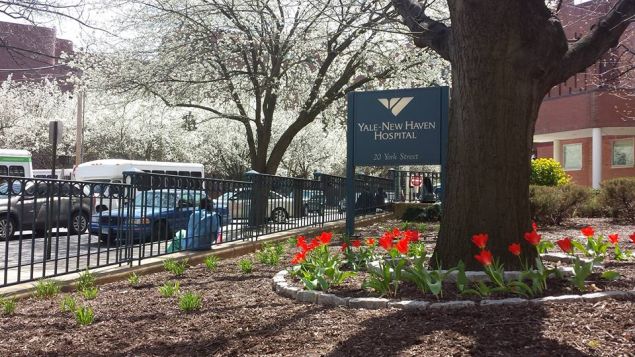 A Connecticut woman is suing Yale New Haven Hospital for negligence after doctors at the hospital removed the wrong rib during surgery and then attempted to cover up the mistake.
Sixty-year-old Deborah Craven of Milford, CT was admitted to Yale on May 18, 2015 for surgery to remove her eighth rib because of a precancerous lesion. However, the lead surgeon, Dr. Anthony Kim, mistakenly removed part of her seventh rib instead, so repeat surgery was necessary.
According to the complaint, this error was compounded by the fact that the correct rib had been marked with metallic coils and injected with dye. In fact, when Ms. Craven complained of pain the night after the surgery and went for an X-ray, she discovered the metal markers had not been removed from the original rib.
While Dr. Kim immediately admitted his mistake, his resident Dr. Ricardo Quarrie, in an attempt to cover his tracks, told Ms. Craven that the correct rib had been removed, just not enough of it. Because of this deceit, she asked that Dr. Quarrie not be involved in the second surgery, but he was anyway. As such, Ms. Craven is also suing Dr. Quarrie for unfair trade practices.
"Making the patient undergo another surgery the same day, without owning up to the real medical reason for the repeat surgery, is just plain deceitful," Joel Faxon, Ms. Craven's lawyer, said in a press release.
"Even in the best organizations medical errors may occur," Yale officials said in a statement. "When they do, our goal is to acknowledge them, learn from them, and ensure that we minimize any chance that they ever occur again."
Ms. Craven is seeking at least $15,000 in damages, according to the complaint.
Medical mistakes like this one are more common than one might think—and some affect the most sensitive areas of the body. In 2013, an anonymous British man sued Salisbury Hospital after doctors removed the wrong testicle during cancer surgery. The surgeons realized their mistake and removed the cancerous testicle. But their attempts to reattach the healthy testicle, which had been frozen, were unsuccessful and the man is now infertile.
Hospital culture can also lead to malpractice issues. Within the span of one year, three brain surgeries at Rhode Island Hospital, a teaching hospital for Brown University, went awry because doctors initially operated on the wrong side of the brain. In two cases the wrong side of the head was marked for surgery (one surgeon claimed he could remember the correct side on his own) and in the third case the doctor claimed he didn't know how to fill out a surgery checklist. Because of these mistakes, the hospital implemented new surgery protocols.
According to Medical Economics, surgeons can take preventive measures to ensure mistakes like this don't happen. These include communicating with patients, staying up to date on current standards, and having a policy in place for all members of the surgery team to follow.
Most importantly, if mistakes do happen, be truthful with the patient and their family. This in itself can help avoid legal action—Ms. Craven said that she would not have sued Yale if she hadn't been lied to.