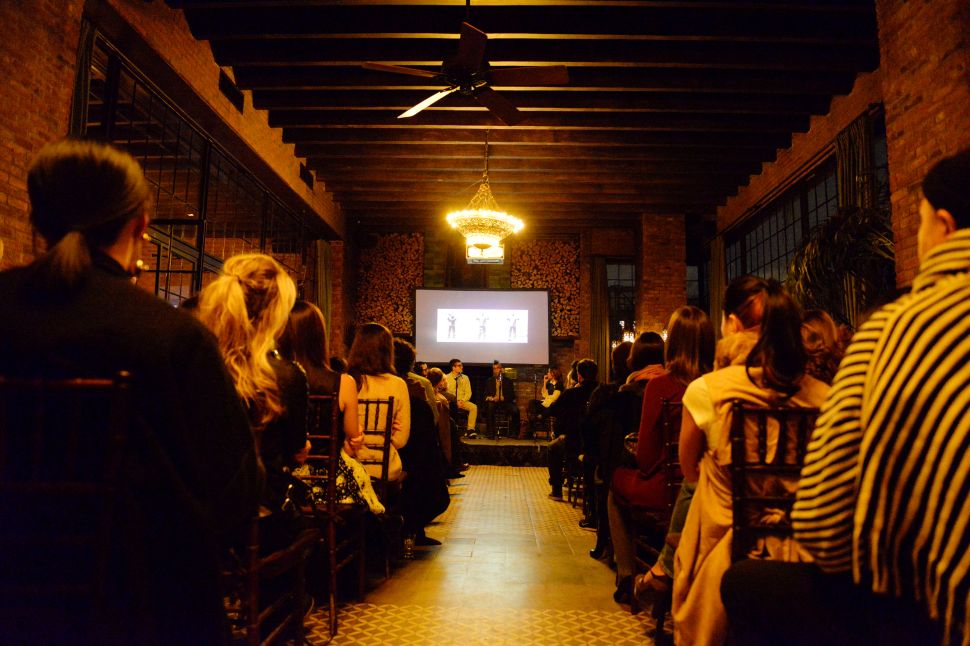 Whether it's the Alexander Gilkes-helmed Paddle8 or the massive uptick in art week events, one thing is for certain – New York's young set are enamored with art. They're not just looking at it either. While the new Whitney Museum remains a hub for pre-brunch excursions in The Meatpacking District, and The Met continues its own expansion and rebranding into more modern territories, one particular caché of Manhattanites is collecting art too. That's why the Bowery Hotel filled to the brim last night with well-heeled pretty young things celebrating The Armory Show's Young Collectors Night. The sprawling art fair runs until March 6th at Pier 94 & 92.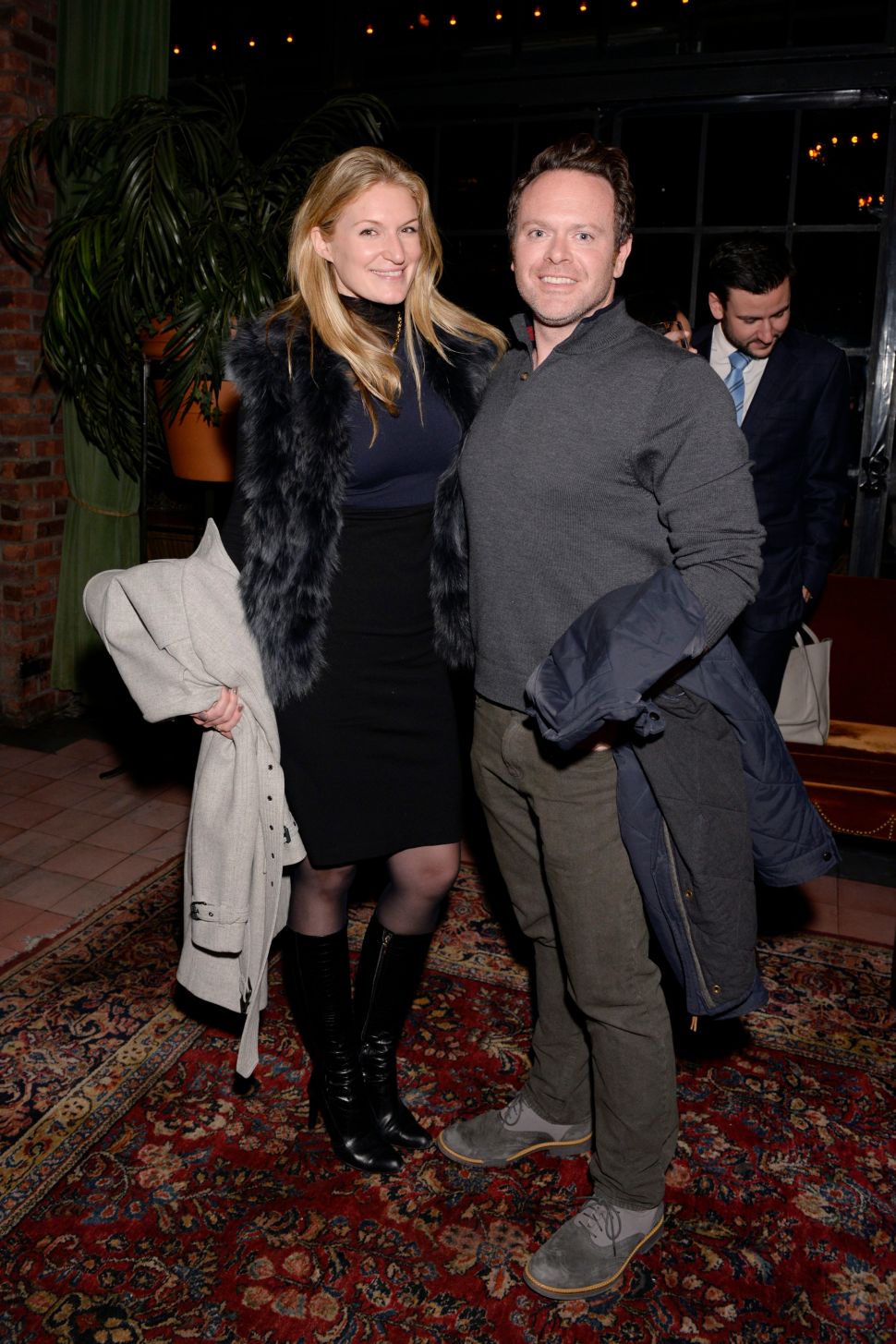 Sarah Arison was out in full force along with her art-obsessed peers including sculptor, and girlfriend to David Schwimmer, Zoe Buckman and photographer Hank Willis Thomas who both participated in the evening's panel focused on the intersection of politics and art alongside Dread Scott and Joeonna Bellorado-Samuels.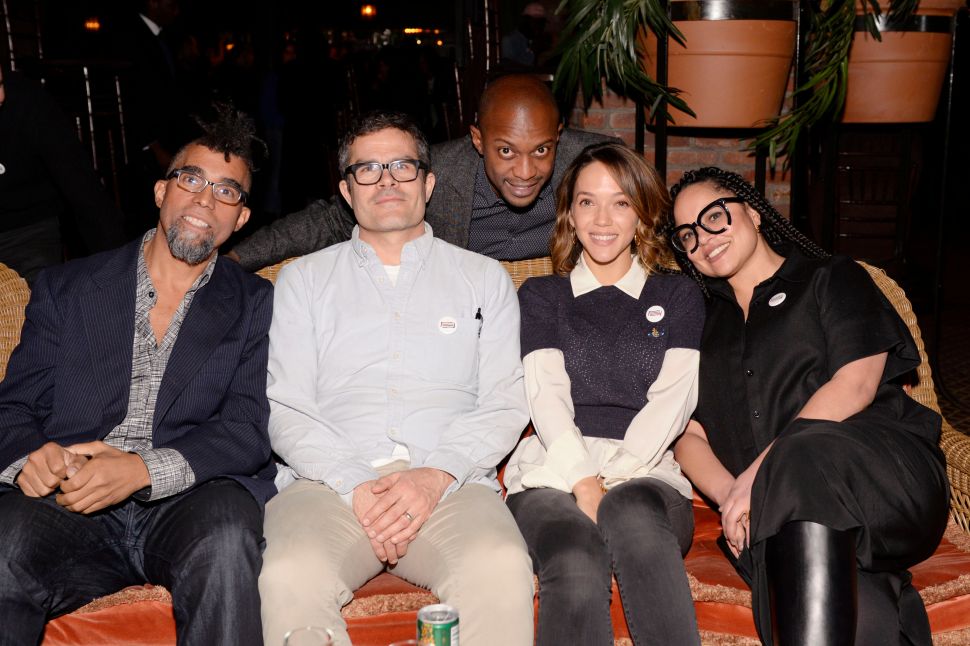 Ms. Arison is arguably the high priestess of young art collectors in New York. At just 30-years-old, she sits on the board of The Americans for The Arts, which awarded Lady Gaga and Walmart heiress Alice Walton last October for their contributions to the creative community. She will also be hosting the inaugural National YoungArts Foundation Gala at The Metropolitan Museum of Art this April, which will be underwritten by Swarovski. Mikhail Baryshnikov and Plácido Domingo are expected to attend as honorary co-chairs.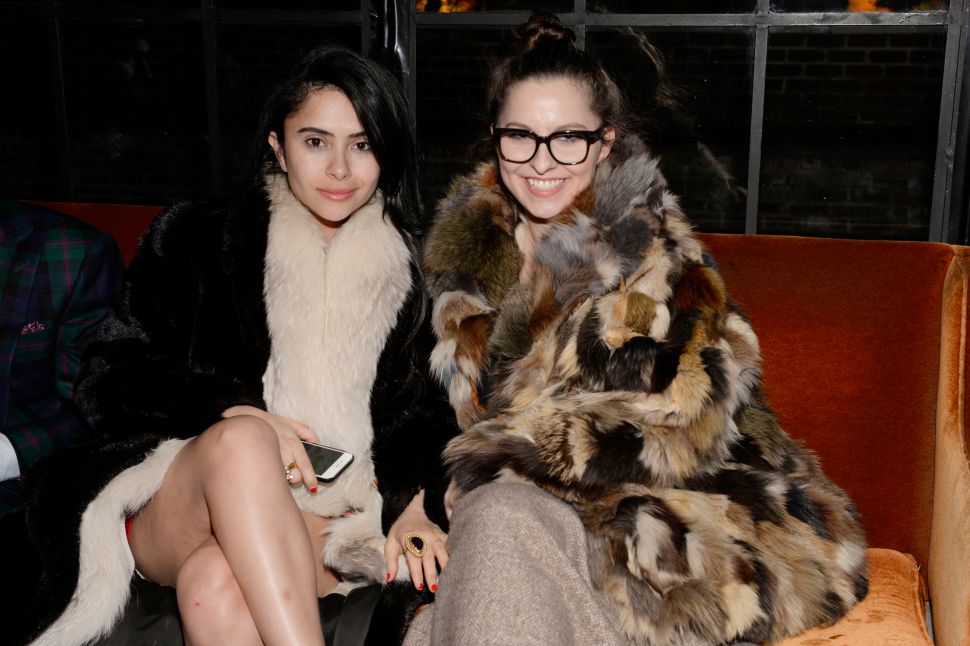 Julia Grosse and Yvette Mutumba were there too. They were selected as the first women to curate "Focus: African Perspectives" at this year's Armory Show. The two are also responsible for founding the buzzy online art publication Contemporary And (C&). While they maintain their African roots, they hail from Mainz and Cologne, Germany, and together they have curated the wares on offer at the show comprised mostly of contemporary works from their native continent. Best of all, every single one of their selections is expected to sell out.