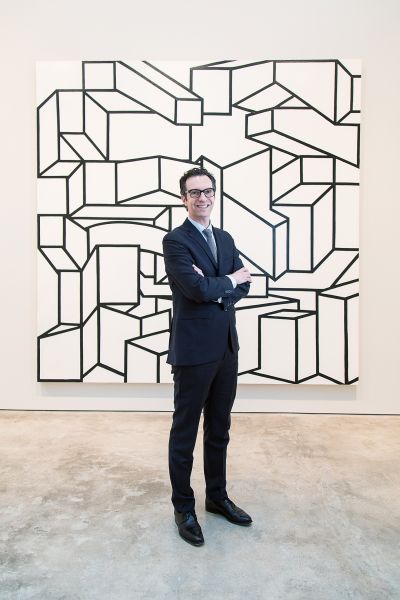 Adam Sheffer
President
Art Dealers Association of America
Considered by many New Yorkers to be the best art fair in the city, The Art Show is in a league of its own. Presented at the Park Avenue Armory by the Art Dealers Association of America, the 2016 edition of the fair, which runs March 2 to March 6, offers 72 exhibitors from major cities across the United States.
Top-quality galleries, a well-designed space and an intimate atmosphere make the show, administered by the more than 50-year-old nonprofit, a stalwart of Art Week.
In September 2015, the ADAA elected Adam Sheffer, a partner and director at Chelsea gallery Cheim & Read, to be the group's new president. The chairman of the Art Show from 2009 to 2015 and a former vice president of the organization, Mr. Sheffer's knowledge of the international art world is enormous.
We asked Mr. Sheffer how the Art Show has evolved since he first became involved in 2009.
"Because the fair is related to the ADAA, exhibitors look at the scale and the intimacy as an opportunity for the booth to be an extension of their own galleries," the dealer told the Observer. "Rather than it being an entirely commercial enterprise by which galleries bring some of their greatest hits, they can use this opportunity to curate—whether it be a one-person booth, a thematic exhibition, a pairing or a selection of artworks at a certain level."
How does the fair fit the location?
"It's ideal," Mr. Sheffer stated. "There is something venerable and historical about both the association and the Park Avenue Armory. Over the 28-year period that the Art Show has been there, we've seen evolutions in the association, with new members tending to be more interested in Contemporary art than historical material, and the Park Avenue Armory, which has evolved into a much more programmatic enterprise with advanced exhibition plans. We're quite complementary and very forward-thinking organizations."
What are you most looking forward to seeing this year?
"You can sometimes determine trends in the market by what's submitted in the exhibitor's proposals," Mr. Sheffer suggested. "This year there is a particular interest in the notion of revisionism, with galleries resurrecting artists that were overlooked—ones that didn't have the place in history that they certainly deserve. We have a number of viable exhibitions, ranging from Beauford Delaney and Bill Traylor to Barbara Kasten, Barry Le Va and Catherine Murphy—estimable artists who may have gone underappreciated for far too long. It's consistent with what we see museums doing, and thus may be seen as part of the cultural identity of the moment."
What about group presentations?
"We have a great range of group exhibitions this year," Mr. Sheffer declared. "Hans Kraus and Howard Greenberg Gallery are doing a joint presentation of work from the early-20th-century Photo-Secession movement, which is a particularly niche market. Given the galleries' histories and with the knowledge of how well they both install booths I think it will be spectacular. Barbara Mathes and Mary-Anne Martin are independently curating shows about Surrealism, with Ms. Mathes looking at the American history and Ms. Martin examining the Latin American history."
Although the Art Show doesn't have a VIP program or lounge—"The whole fair is a VIP lounge," Mr. Sheffer proclaimed; it does have an opening gala, which is always a festive affair.
There's also a philanthropic element. "The gala preview benefits the Henry Street Settlement, New York's oldest social services agency, which was founded on the Lower East Side in 1893," Mr. Sheffer said. "It has a wide range of social services, as well as the Abrons Arts Center, with artist residencies, exhibitions and a performance program. It's nice to be able to do something that shows people that the association has a social conscience, because we do."
The Art Show 2016
Park Avenue Armory
Park Avenue at 67th Street
By invitation only:
March 1, 5:30-9 p.m.
Public days:
Wednesday–Friday, 12-8 p.m.
Saturday, 12-7 p.m.
Sunday, 12-5 p.m.
$25
Benjamin Genocchio
Executive director
The Armory Show
Rivaled by the Frieze Art Fair since it arrived in New York in 2012, the Armory Show is still technically holding down the designation of New York's premier international art fair. Founded in 1994 by four local art dealers as a renegade gathering of international galleries at the Gramercy Park Hotel, the fair has blossomed into one of the city's most anticipated cultural events.
Under the leadership of executive director Benjamin Genocchio, who assumed the position in January, the fair returns to Piers 92 and 94 for its 22nd edition from March 3 to March 6 with 205 exhibitors from 36 countries.
Wooed to the fair from Artnet News, where he had served as editor-in-chief since 2014, Mr. Genocchio holds a Ph.D. in art history from the University of Sydney.
Asked how he's adapting to his new job, the Aussie-turned-New Yorker, who's lived here since 2002, admitted, "There's an enormous learning curve. The rhythm of an event that happens once a year for five days is quite different from the rhythm of producing journalism on a daily schedule. I know a great deal about art fairs as art fairs, but less about them as a business."
Although starting to put his stamp on the show, he's tried to keep adjustments to a minimum, out of respect to the staff and decision making that had already gone into place before he arrived (his new role was announced only in late December of last year).
This year, he's sort of just shepherding an already-planned fair to completion. "In earnest, my job really begins the day the fair closes," Mr. Genocchio said.
But, of that programming, what excites him?
"A number of quality dealer booths," he said. "We have David Zwirner. We have Paul Kasmin Gallery, Galerie Thaddaeus Ropac and Victoria Miro. We have Sean Kelly and Galerie Lelong. They've taken some of the largest booths we ever had—up to 1,000 square feet. I'm excited to see what these major dealers bring, and how that plays to the collectors."
What should visitors expect from this year's Focus section, "African Perspectives: Spotlighting Artistic Practices of Global Contemporaries," which presents 14 galleries from Africa and its diaspora?
"Visitors should expect to see and to become familiar with the best dealers involved with the African Contemporary art scene and the best African artists from around the world today," Mr. Genocchio asserted. "It's a burgeoning area of the global economy and—not surprisingly—a new and exciting area for the art market."
Are there any special projects that we shouldn't miss?
"I always like a naked woman in a glass box," he said, referencing Romina de Novellis' durational performance piece at Galerie Alberta Pane in the Armory Presents section of Pier 94. The project, which is staged in partnership with the New York-based arts organization Kreëmart, finds the nude artist concealing herself by weaving white roses into the structure of a wire cage over the course of a day, while handing out caramelized flowers to visitors.
What makes the Armory Show different from the other art fairs?
"[It] contributes to the artistic life of the city. It's not some carpetbagger trade show that blows into town for five days a year and then disappears," Mr. Genocchio declared. "It's associated with the piers, associated with the city and associated with the Museum of Modern Art. We select an artist to produce an artwork and when it's sold, the money benefits acquisitions. We also have a big party at MoMA on Wednesday night, which benefits exhibition programming. That's why Glenn Lowry is on the Armory Show podium every year, and that's why the mayor shows up. This is a cultural institution, not just a fair."
Other attractions this year include design projects distributed throughout the fair, a series of talks with artists and curators, a partnership with Hotel Americano to provide food at the fair, an expanded visitor's lounge on Pier 92 and bigger VIP lounge on Pier 94, and a private viewing room for dealers to show individual works to clients.
The Armory Show 2016
Piers 92 and 94
12th Avenue at 55th Street
By invitation only:
March 3, 12-8 p.m.
Public days:
March 3-March 6, 12-7 p.m.
$45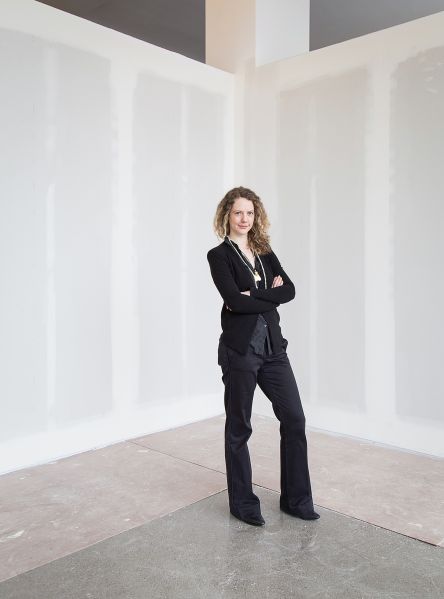 Laura Mitterrand
Executive director
Independent New York
Founded in 2010 by a group of gallerists and curators as an alternative to a "normal art fair," Independent has matured into a vital feature of the New York art world. Held for the first six years in the old Dia Art Foundation building in Chelsea, the fair has relocated this year to the newly renovated Spring Studios in Tribeca, where it takes place March 3 to March 6.
We spoke to executive director Laura Mitterrand, who is also a gallery director at Gavin Brown's Enterprise, about what makes this fair unique.
"We initially wanted to organize an exhibition that would adapt to what the galleries wanted to show rather than the exhibitors having to fit a fair environment," said Ms. Mitterrand. "We didn't technically think of it as an art fair, even though it had most of the elements of a fair. We didn't plan to do it more than once, but the galleries were happy with the results and asked us if we would do it again. We continued, and now we have expanded."
The organization has 120 members but only exhibits around 45 of them at a time. In 2014 it created Independent Projects, which takes place in New York in the fall, and in April of this year it's launching a European version of Independent in Brussels, another major marketplace for Contemporary art.
Independent has never followed a typical art fair layout, with galleries filling box-like booths that follow one after the next. Thus, we wondered how the new space would impact the fair and its design.
"Spring Studios is dramatically different in many ways," Ms. Mitterrand said. "The space has been used for fashion events and is the home of the Tribeca Film Festival, which means it will probably be the first time that people from the art world have visited. It's a bit smaller; but it's now on two full floors, which are column free, and has floor-to-ceiling windows with great views. Our architect, Jonathan Caplan of Project- Space, has divided the space into crosses, with each gallery deciding how it wants to use its space. We decide who goes where according to what they are showing."
What should visitors look forward to seeing?
"Office Baroque is bringing big, early paintings by David Diao, a conceptual artist who showed in the last Whitney Biennial," Ms. Mitterrand said. "Peres Project has a solo show of works by Donna Huanca, an emerging artist who was in the New Museum's last triennial; Mitchell Algus is presenting a one-person show of the Cuban Modernist Agustín Fernández; and Venus is showing historical paintings and drawings by Peter Saul. GB Agency from Paris always has a thoughtful and well-designed booth and this year it has work by Ryan Gander, Roman Ondak and Cally Spooner."
Are there any special projects?
"Karl Holmqvist is making some of his work on site at Gavin Brown and will do a performance at some point during the fair," Ms. Mitterrand said. "Nate Lowman is making special work with Maccarone's space in mind and Paula Cooper Gallery has a special presentation with the performance artist Liz Glynn and sculptor Justin Matherly."
Better Being hosts the café; Printed Matter and Mousse, the fair's media partner, will be presenting its magazine and newest publications.
Independent New York 2016
Spring Studios 
50 Varick Street
By invitation only:
March 3, 12-6 p.m. 
Opening reception:
March 3, 6-8 p.m.
Public days:
March 4-5, 12-7 p.m.
March 6, 12-6 p.m.
$25